In customer service roles, we dread one thing above all else: an angry, difficult customer who refuses your help.
Demanding customers can ruin your day and make it difficult to solve their problems. Knowing how to handle them can make a significant difference in your life and theirs.
Getting a demanding customer on the phone to drill down into the issue and work with you is the goal. It can be challenging to deliver great customer service if you don't have the right tools and mindset.
Let's look at several tools to help your team handle difficult customer situations.
1) Focus on facts instead of feelings.
When a customer is difficult with us, we can get upset and angry. Those feelings change how we speak to the customer and quickly disrupt the customer experience. This hostile reaction usually comes when we respond to our emotions instead of what we're hearing.
Unfortunately, what you'll need to do in most cases is to let the client vent about it. What you want is to have them get it off their chest while you listen for the underlying issue. Listening is the first place you should start to understand the customer's problem fully.
This approach doesn't mean you should accept outright abuse from a customer. It does mean you should keep a cool head while customers voice their concerns.
However, letting someone vent can help the client feel heard while also allowing you to gather vital info. After they wrap, you employ active listening. Restate their concerns without the emotional context so that they know you're on the same page.
Active listening is the best tool against a difficult customer.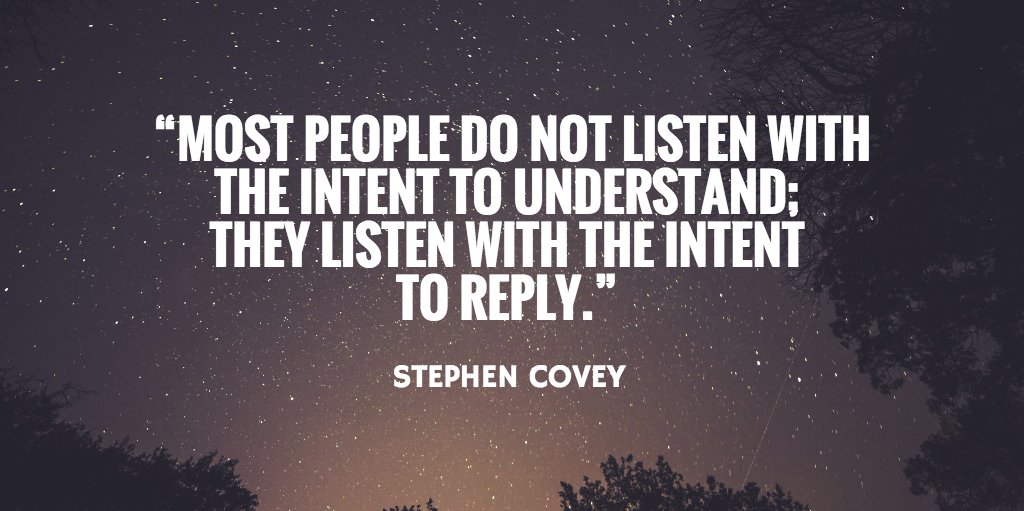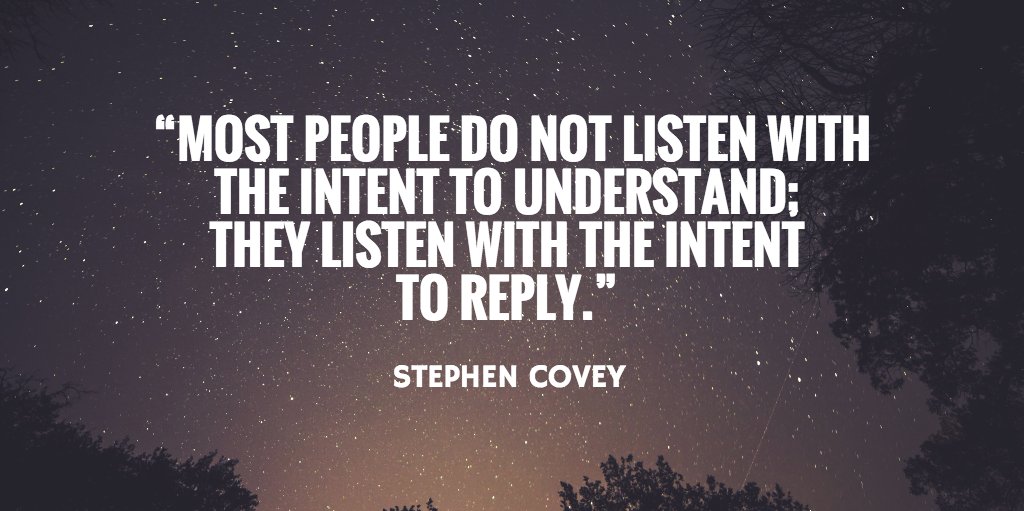 One easy way is to wait until a customer finishes and then respond with, "What I hear you say is…" followed by a recap of their issue. When they agree, you're ready to move on.
You don't have to be robotic or be entirely void of emotion. You can undoubtedly empathize and acknowledge how a situation might feel if it happened to you. Once you have a grasp of how a customer feels, you can show empathy.
Customers often drop breadcrumbs for what they want. If someone is talking numbers with you, they'll be looking for answers that come with data. If they're just upset and saying, "Why does this always happen," then you may be better with a direct answer that talks about the process instead of math.

Related: 15 Mind-Blowing Customer Service Psychology Tips to Master
2) Embrace the anger, but stay calm.
Customers are people who have feelings, and anger is a natural emotion. It's okay to be angry at times.
Embrace the emotional energy and channel it toward the problem instead of the person. Don't give into it. It's tempting to start apologizing for any inconvenience or regret. However, these common phrases rarely ever make the anger go away.
Customers often direct their emotions to the person on the other side instead of the problem — inadvertently.
So, don't make a promise before you understand the issue. Identify the root cause that is making your customer difficult. When they share their concerns, and you can tell they're mad or being difficult, dig a little deeper to understand why.
Counter their anger with your calm.
Staying calm helps you focus on the question and goal instead of taking the customer's irritation personally. Practice staying calm as a part of your training gives customer service teams their best chance at success.
It also makes it easier to find common ground with people. When you can stay calm, you're in the best position to understand their concerns and resolve them.
Plus, this stoic response prevents customers from getting even more frustrated. Once you dial back the anxiety a few notches, you can provide a pleasant customer experience. You might also turn a customer around entirely to sing your praises across social media.
3) Offer options to solve the problem.
Once you know the customer's problem, seek their confirmation, and empathize. Get to the point where you understand their issue.
Without their acknowledgment, they may begrudgingly proceed with the call. Assess the situation and determine your gameplan. Let your customer know what your approach is going to be the rest of the call. This tactic will help you earn more call control and patience from the customer as you move forward.
If you can't solve the issue, tell them how to elevate the issue. Explain what to expect for a resolution. Provide details about who may be involved and how they're likely to reach out to the customer.
Share a timeframe if you know of one, but don't make something up that could come back to bite you.
List the options available to you for addressing the customer issue beyond fixing it. For instance, you might be able to:
Issue a credit
Offer a refund
Extend a service agreement
Replace a part
Let the customer choose between those options. They'll feel like they're in control of the situation. There's no back-and-forth offering things they're not interested in, which could irritate them more.
Remember, there's always something you can do, even if it is just making a note and sharing with product teams or your management. The desire to be heard at the right level fuels many frustrated customers. You might be able to satisfy the customer's complaint even if you can't address it directly.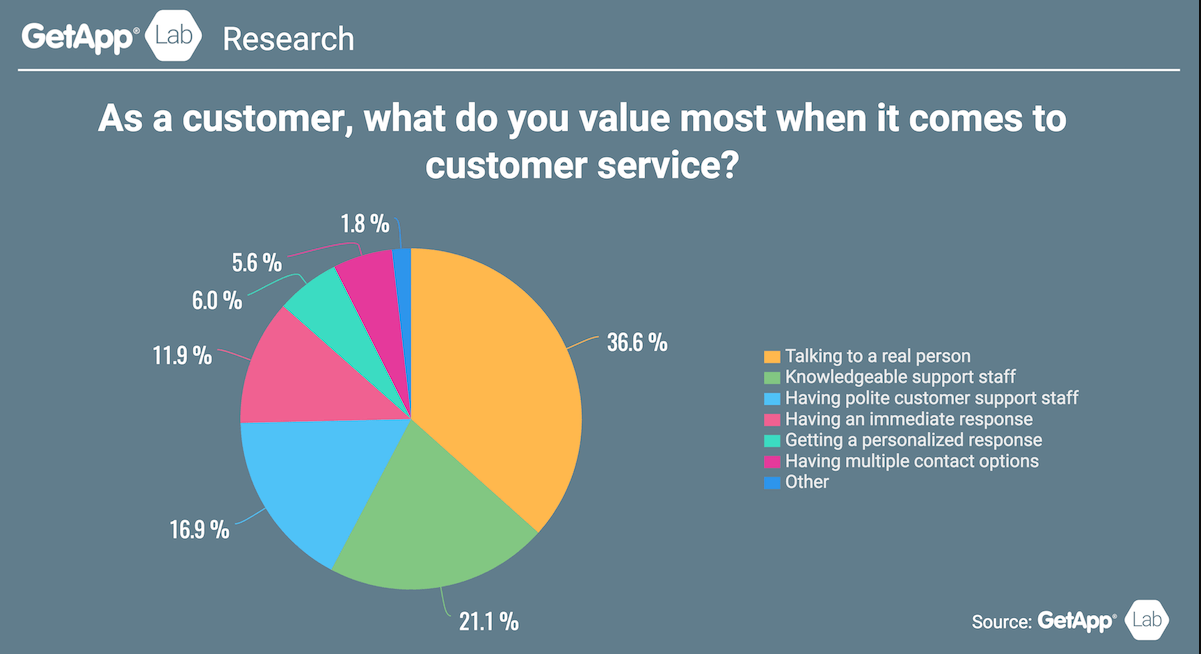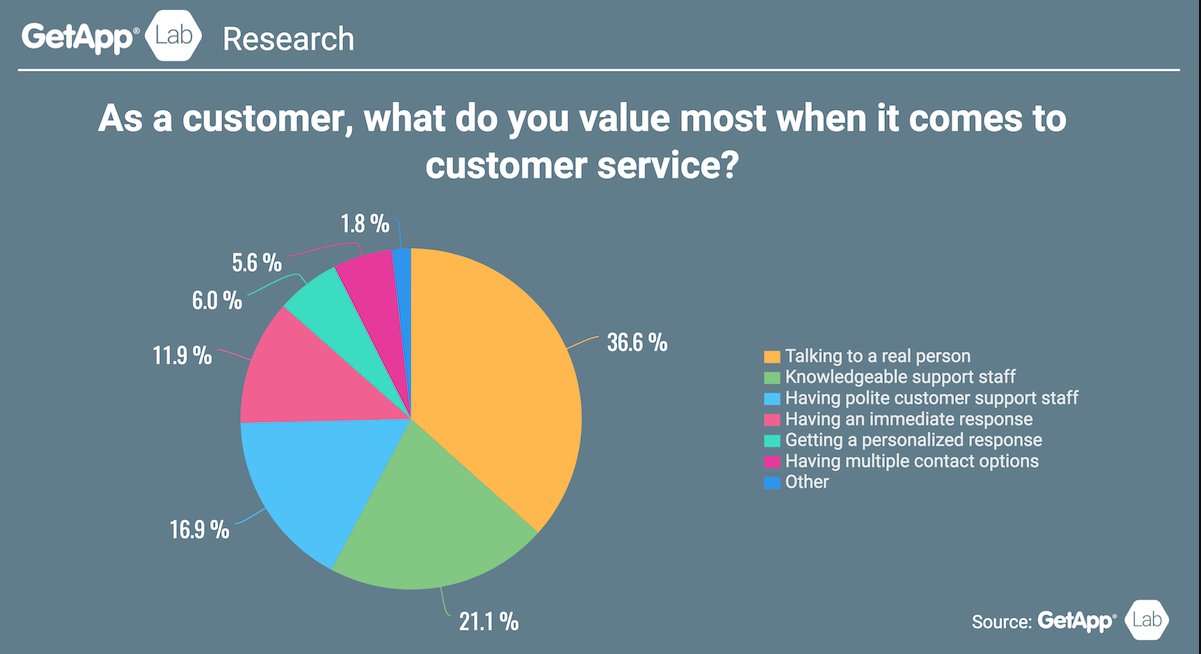 4) Be sincere with your response.
When having a tricky conversation, put yourself in your customer's shoes, and show empathy. Empathy strengthens human bonds. It flips unhappy customers into loyal customers. Did you know that customer loyalty is responsible for 65% of your company's revenue?
The reality is that service and support agents can only do so much. You can't show sincerity through your body language or eye contact in an email. That's why support teams need training on what that is, and how to share their limitations.
Explain everything and be sincere when you're stuck. Being upfront about your options helps difficult customers appreciate your honesty.
The last thing you should discuss is expressing how their concern makes a difference. Deliver this info with sincerity. Let them know where the feedback goes and how this conversation prevents the issue from happening again. This strategy is bound to improve customer relationships and make customers feel grateful.
Related: 30 Kick-Ass Customer Service Tips & Examples 
5) Don't switch customer service channels.
Chances are, you're reading this article on your phone. Wouldn't it be inconvenient if we forced you to go to a desktop instead?
No one likes switching customer service channels for your benefit.
Here's an example that you might sound familiar. If you have customers on Twitter needing immediate help and you instruct them to send an email. Or, once you're engaging via email, you ask them to jump on a 20-minute call.
By forcing customers to switch channels, you add friction to the customer experience. When someone has a bad experience, forcing them to use one channel increases their frustration.
Avoid this by investing in a unified communications solution. Unified communications let your team members support customers across channels. Your team views one source for all customer account information and past interactions
Your team gets the benefit of only needing to learn one platform, and customers will get to choose how they want to receive help.
As an added benefit, these solutions make it easy to share links. That is, customers can get access to many degrees of help during one interaction. For instance, you can email or send a link to a support article via text message (SMS).
Making it easy for the customer to choose their support channel is a simple but effective way to lower their frustration.
6) Lean on your support team.
Once you've got a handle on the customer's issue, they're going to start wanting a resolution. The angrier they are, the faster they tend to demand resolution.
Don't be tempted to promise anything to get them off the phone. Failing to follow through on these promises doesn't fix the problem; it delays it. And the unhappy customer will come back even more frustrated.
Instead, fire up your support software or get a hand from the back of the office. Bring in experts to deal with the direct situation and develop a plan to solve the customer's problem.
If possible, you want to share the right information with them while being their single point of contact.
Try to avoid putting someone on hold and bouncing them around. Get help by using chat tools with your team or product experts as you relay information to the customer. It's okay to bring an extra person on the call but remain on the line. If you're sharing content from a knowledge base, describe each link and why it matters.
If you have tools that also help deliver information, use them. And remember that people are primarily visual learners. Follow up with videos or annotated images to increase resolution and customer satisfaction.
Explaining the same information in a few ways can make it easier to find a solution that works. Let the customer drive the resolution process so that they're more likely to follow the steps. While you're thinking about that, it's important to remember that the customer should drive the entire help process.
Upset customers aren't necessarily experts.
Products today are quite sophisticated, even as we simplify user interfaces and experiences.
Chances are, you've had to train for weeks to become a service agent, especially if you're in the software space like us. That's a lot of time you had to learn things, usually with help readily available and the most knowledgeable people on the topic.
Upset customers rarely have spent that much time on your product.
Related: 10 Ways to Identify (and Lose) Bad Customers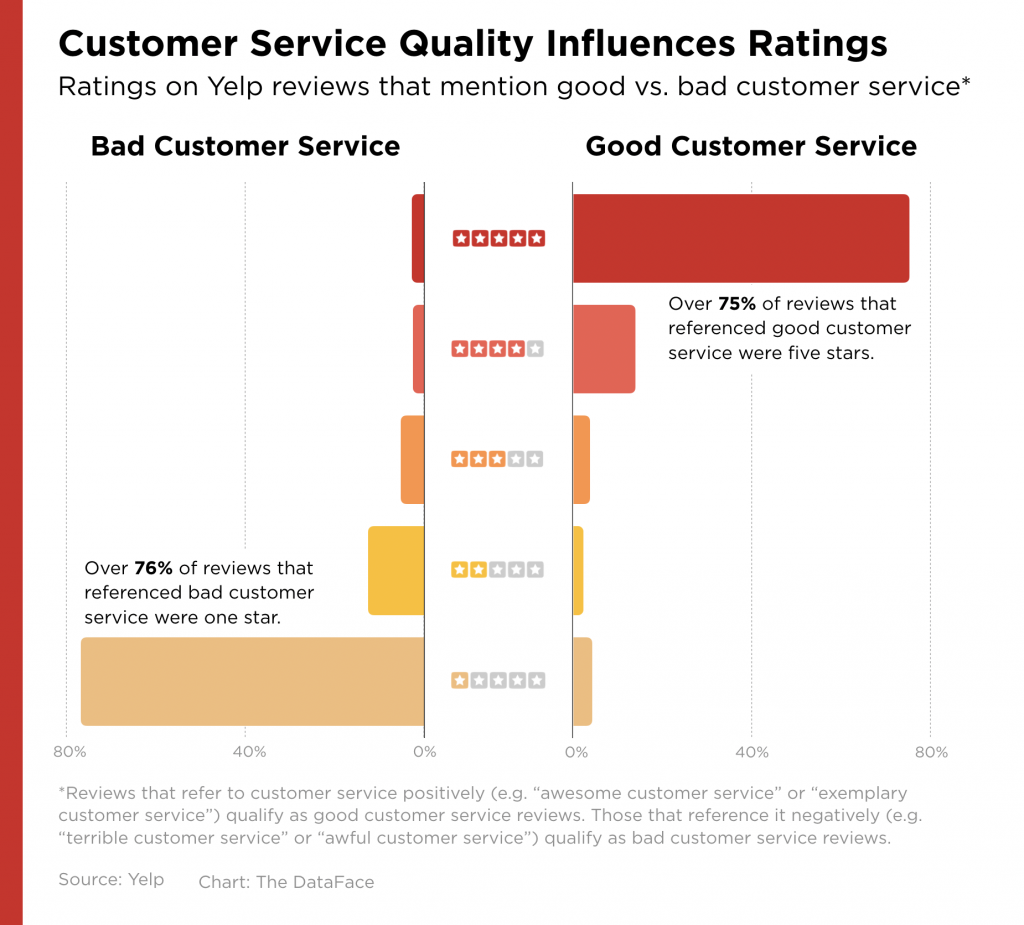 Above all, be helpful.
Customers are trying to accomplish something other than learning your product. They have work or family goals to meet. Never forget that customers have lives outside of speaking with you. Everyday pressures in life compound on a customer's experience.
Focus on being genuinely helpful in every interaction. Whether you're replying to a customer's first or third follow-up email, your mission is to make a part of their day better. Take that approach, and you'll be in the best position to offer exceptional service—even on your bad days.
The bottom line? There's no magic phrase or offer that will make everyone happy all the time. If you treat people well and understand where they're coming from, you'll get through the day doing some good.
Here are the big takeaways for serving demanding customers:
Let people vent and actively listen.
Ask probing questions to discover the root cause.
Stay calm as you respond with confidence.
Offer difficult customer choices for their resolution.
Focus on making someone's day better.
Related: The Top 50 Customer Service Experts of the Decade (2010–2020)
We wrote the book on kick-ass customer service.
Pick up your free copy and share it with your team.