Regardless of the nature of your industry, dealing with unpleasant customers comes with the territory and learning how to deal with difficult customers is a challenge.
I'm sure you've been there. Caught in the midst of a situation where you were trying to calm down an unhappy patron.
It's good to have some tricks up your sleeve in order to help navigate those complex scenarios.
At the end of the day, the customer is always right.  
Here are six tips on how to deal with difficult customers:
---
1.  Master your Emotional Intelligence
Knowing how to manage your own emotions and being aware of other's feelings gives you leverage in resolving customer issues.
Be curious and non-confrontational.
The person on the other line is human after all. They may have had a particularly rough day and are blowing off some steam. Stay calm and do everything in your power to put the customer at ease by being empathetic. Let them know you're listening.
It's not personal even if it feels like it is in the moment.
According to Psychology Today:
"Emotional intelligence is the ability to identify and manage your own emotions and the emotions of others. It is generally said to include three skills: emotional awareness; the ability to harness emotions and apply them to tasks like thinking and problem solving; and the ability to manage emotions, which includes regulating your own emotions and cheering up or calming down other people."
Take the counterintuitive approach and instead of letting the customer's mood affect you, carefully consider their perspective. This will help you mediate the situation and reach a resolution.
2. Be prepared for common difficult scenarios
There are companies, such as Starbucks, that invest heavily in training employees on how to gracefully handle tough everyday situations. Starbucks uses games, training manuals, simulation scenarios, in-classroom learning, and new employees usually shadow a Store Manager on their first shift in order to learn from the best starting from day one.
If you're a manager, thoroughly train your employees to know how to flawlessly deal with difficult customers.
Create training resources that proactively round-up recurring pain points and have a strategy for how to deal with each issue. It'll give employees the confidence to easily diffuse potentially detrimental situations.
A few ideas:
Have a cheat sheet. Have a one-sheet quick reference document that lists solutions for common complaints. This serves as a prompt to answer questions fast and accurately. 
Simulate the scenario. Role-play a customer scenario with a colleague and exchange live feedback. This helps you organically land your delivery when the situation repeats itself in real life.
Make it fun: Use flashcards, create quizzes, and in-person training or learning in order to keep customer service training engaging and informative.   
Manuals: This is essential. An in-depth training manual takes a lot of work initially but it's a resource that an employee can always refer back to if they get stuck on a tough customer encounter.
3. Record your calls
Did you know that with Nextiva's business solutions you're able to record calls then send snippets of those calls to an individual or a team?
Recorded calls are integral to creating a memorable customer experience.   
If you're doing an outstanding job at consecutively diffusing situations that your colleagues are struggling with, leverage it as an opportunity to share your wisdom and help the team.
Real-life scenarios that are specific to your company help make the issue contextual, and when it's contextual, it's far easier for your staff to relate to.
4. Watch your tone of voice
Keeping your tone of voice even during a client interaction helps you for two reasons.
It helps you keep your composure

It helps calm and soothes the customer
Your level of confidence can be sensed through the stability of your voice.  
They'll think; "Hey, this person really knows what they're doing."
Remember, steadiness builds trust and de-escalates heated situations.
5. Exceed their expectations
At Nextiva, we're known for our Amazing Service. It's a part of our values and we exemplify it both internally and externally.  
Great service distinguishes your company from your competitors.
 A customer may initially be upset that your product or service wasn't working, but if you roll out the red carpet and treat them with a top-level customer service experience, they'll walk away feeling good about your company.
You increase your chances of word-of-mouth marketing when you make an existing or potential prospect feel extra special.  
Create customer service so exceptional, that consumers turn into fans. The public perception of your brand matters, especially with the prevalent nature of social media sites such as Facebook, Twitter, Yelp, and Instagram. You want the online chatter coming from your customers to be as positive as possible. 
Do everything in your power to avoid scathing reviews.
6. Bend the rules and offer a special discount
Know when to bend the rules.
Is it the 3rd time in a month this customer is calling in with an issue?
Are they on the verge of completely canceling their service?
Have they been a loyal customer but are not thinking of trying out a competitor's product?
It's not a bad idea to bend the rules as a "last save" attempt and offer an exclusive deal in appropriate scenarios.  
The customer wants to know; how are you going to make this right?
Giving your clients a special discount improves retention and lets them know they're valued.
It depends on the type of service you provide but some examples include: waving service fees, giving a month or two of free service, or offering a free trial period for a different product or service.
Have limits on how often the rules can be bent in order to stay within your company's budget.
As a good rule of thumb, be conservative with last-ditch deals and avoid giving them out too liberally so they don't lose their value.
More:
8 Surprising Ways to Win Over Tough Customers
5 Ways to Knock The Socks Off Your Customers in 2018
Cheat Sheet: Is Your Customer Experience Creating Raving Fans Or Costing You Customers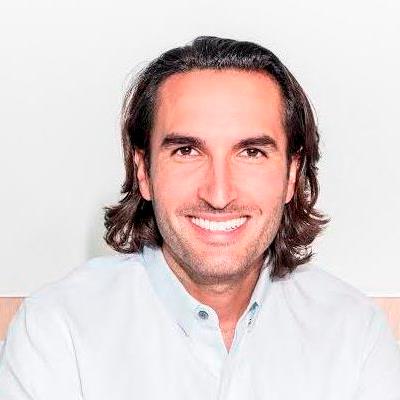 Yaniv Masjedi serves as Nextiva's CMO. An avid reader and lover of all things marketing, leadership, and personal growth, Yaniv is obsessed with creating strategies that drive awareness, strengthen brands, and create customer-centric culture. To get in touch, follow Yaniv on LinkedIn.