For the second year in a row, Nextiva Cares dedicated the month of March to raise funds and volunteer at Phoenix Children's Hospital (PCH), Arizona's only Best Children's Hospital.
All month long, Nextiva Cares pledged to donate $1 to the Phoenix Children's Hospital Foundation for every engagement on Nextiva's social media posts showcasing our philanthropic partnership. More specifically, Nextiva Cares' donations went directly to PCH Foundation's Hope Fund.
The Hope Fund helps Phoenix Children's launch critical new programs, purchase essential equipment, conduct cutting-edge research, provide charitable care, and more. It ensures that support is available where and when it is needed most so PCH can continue to enhance the care it provide to all of its patients. With the help from all of Nextiva's team members, the Phoenix Children's Hospital Foundation, and other family and friends in the community, Nextiva Cares' social media campaign raised nearly $3,200 for the Hope Fund.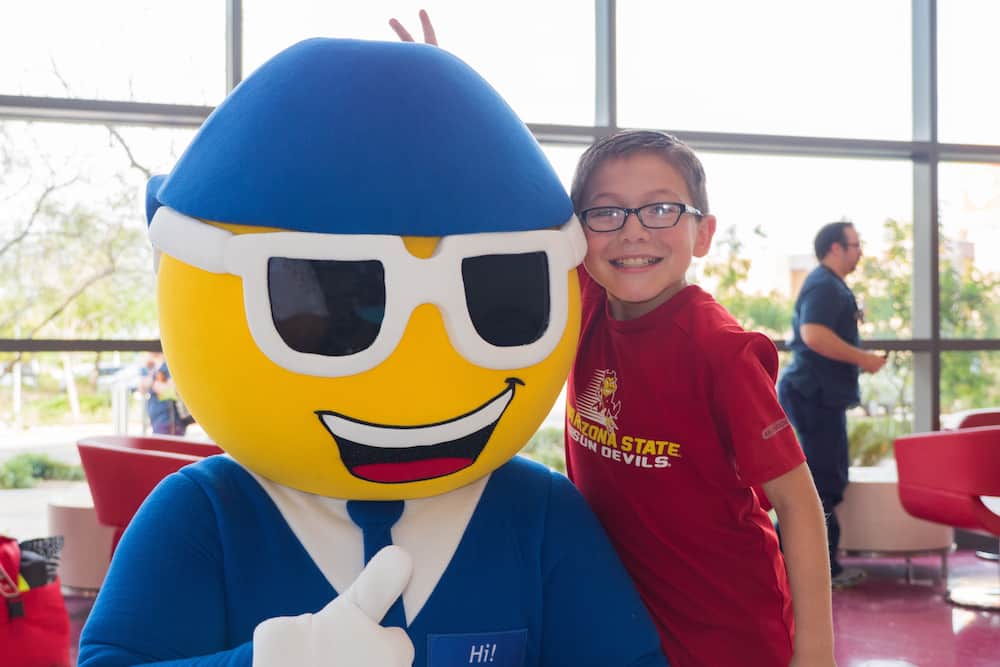 James Murphy, Nextiva's Vice President of Inside Sales, made a huge impact to the campaign with his sizeable LinkedIn following. Murphy stated, "I'm always posting on LinkedIn, but I was especially excited to do it for such an amazing cause. It felt great to spread the word about Phoenix Children's Hospital and their partnership with Nextiva Cares."
In addition to donating monetary funds, Nextiva Cares volunteers spent time at PCH by participating in their Smile Makers program. During the program, our volunteers visited waiting areas of the hospital and passed out dolls, books, and coloring supplies to families and friends of patients. The goal of the program is to always create and spread positivity throughout the hospital, and our volunteers were grateful to do exactly that.
Aubrey Matlock, one of Nextiva's Implementation Managers, volunteered at the Smile Makers event. In her own words, "Smile Makers was a great opportunity to watch families' faces light up with just a little gift. Especially knowing that some of these families 'live' at the hospital, I can honestly say that the time volunteers put in to help these children and their families means so much."
Phoenix Children's has been saving lives since it first opened under Good Samaritan Hospital in 1983. Over thirty years later, PCH has lived by its mission of providing hope, healing, and the best health care for children and their families. The hospital has more than 1,000 pediatric providers on its award winning medical staff that include programs in more than 75 pediatric specialties who have treated more than 200,000 children annually since 2013.
Phoenix Children's Hospital's dedication to providing top-notch healthcare for children has caused it to not only become a nationally ranked children's hospital, but one of the Phoenix area's most admired organizations. Stay tuned to ABC15 on April 11th for the PCH Foundation's annual telethon and check out their website to learn more information and how you can get involved with the organization.
Nextiva Cares is our philanthropic initiative focused on supporting organizations in our local community. We're proud to give back to organizations like Phoenix Children's Hospital.