Among NextCon17's most captivating speakers was none other than Carol Roth, a self-described "recovering investment banker" who now consults with companies of all sizes. Roth helped open the three-day conference, taking the stage on Monday, Oct. 23, 2017, to discuss one of the hottest topics in the business world: how to attract and retain loyal customers.
She discussed both the opportunity and the challenge related to loyalty.
"The challenge," she said, "is that everyone can be reached. This used to be difficult to do. It used to be that once you reached a customer, you hooked them. Today, though, social media allows everyone to be reachable, which makes it challenging to engage those customers. We are all dealing with messaging overwhelm."
The opportunity, according to Roth, is that businesses can focus on upselling the customers who already love them.
"It is cost effective to focus on the customers you already have," she said. "It can be easy for them to listen to you, and if they are raving fans, it can be even easier. It reinforces an amazing opportunity for loyalty. Every customer has a sphere of influence, and loyal customers are great people in which to get repeat businesses and referrals."
Roth also talked about one of the biggest misconceptions when it comes to customer loyalty.
"Customer loyalty programs are old news in the world we live in," she said. "They look more like bribery than loyalty."
She gave an example of Starbucks' loyalty program. When the company made changes to the program, earnings took a dive, proving that customers were more interested in the program than the product. Hammering home this point, Roth explained that "loyalty isn't transactional; it is about creating authentic relationships."
So how can businesses attract and retain loyal customers? She offered five pieces of advice:
1. Provide a best-in-breed product or service
Roth, a lover of spreadsheets, told the audience that she will only use Microsoft Office when creating a financial model. She will only buy clothing from Armani Collezioni, as well.
"I've been on the road for the past 10 days, and nine out of those days, I was wearing Armani Collezioni," she said. "I could walk into one of their stories and they could tell me I'm fat and ugly and I'd still buy their clothes because of how wonderfully they fit me."
2. Focus on delivering stellar customer service
Roth told a story about ordering three pairs of shoes from Nordstrom and accidentally having them delivered to a former address. She didn't realize her mistake until several weeks later, after returning from a business trip, and called the company to see if they could somehow redirect the shipment.
"They just told me they'd reship the order, no questions asked," she said. "I was a fan before that, but now I'm a Nordstrom customer for life."
3. Create a community/affinity group related to your brand
One great example of an affinity group is those people who love riding Harley Davidson motorcycles.
"Harley may not make the technically best motorcycles in the world, but people keep buying them because owning one makes you feel like you are part of something bigger," she told the crowd, adding that another example was when a hotel she frequents in New York City offered to store her luggage because she was there so often. "So, do you want to guess what hotel I go to when I go to New York? I don't price shop! I go to the hotel that has my luggage!"
4. Provide an experience that is out of the ordinary
Roth offered the example of Trader Joe's grocery stores. "It is the only grocery store my husband will walk into, and it's because of the experience," she said. "If you ask where to find something, the staff will walk you to the product and talk to you the whole way. The experience is above and beyond."
5. Create a bridge 
For companies that don't have the aforementioned "pillars of customer loyalty," Roth said there is still hope as long as businesses can build a bridge. "Campbell Soup Company has done this," she said. "They don't offer the very best soup, but now they include time-saving recipes with their product, which bridges a gap with their customers and provides a reason to keep buying."
More:
NextCon 2017: Top 10 Highlights
5 Ways to Make Your Business More Flexible to Generate Customer Loyalty
Is Your Customer Service Making or Breaking your Customer Experience?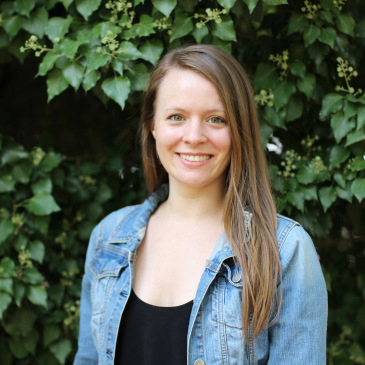 Nicole is the Marketing Communications Manager for Nextiva is passionate about our incredible growth, company culture, and promise of Amazing Service. Outside of marketing, Nicole enjoys cooking easy and healthy recipes, taking care of the office plants, and hanging out with her cat. To get in touch, follow her on LinkedIn and Twitter.