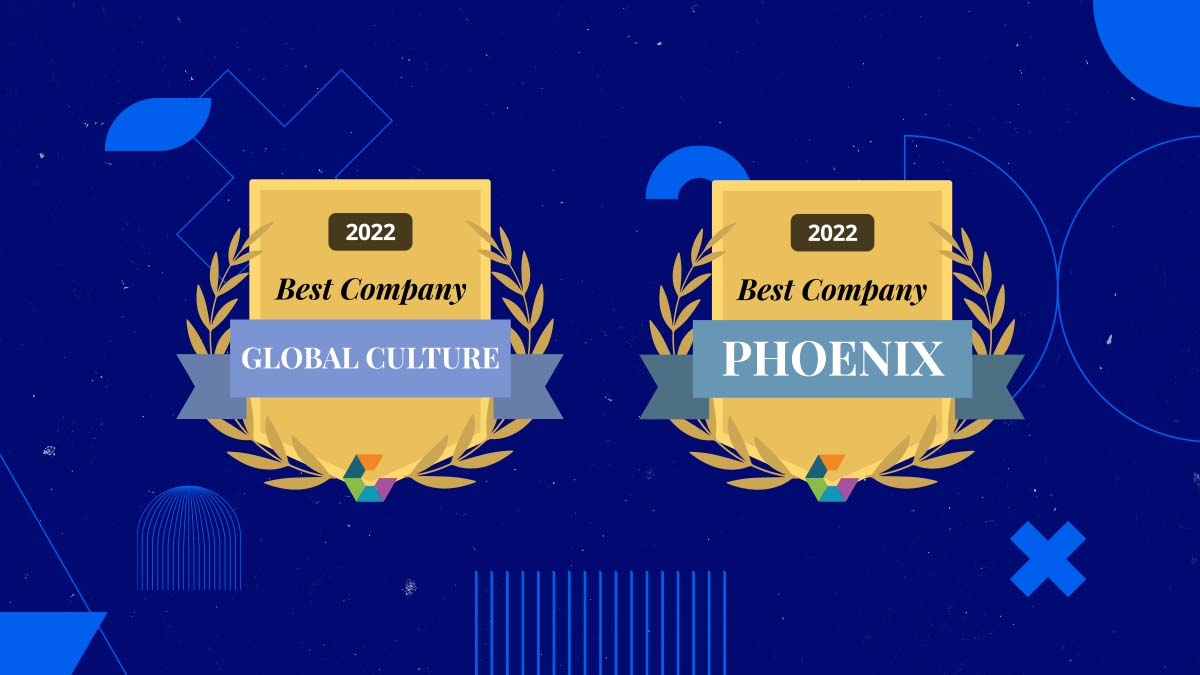 Nextiva was named a Q1 2022 "Best Place to Work" by Comparably in two categories — Best Places to Work in Phoenix and Best Global Culture.
Nextiva ranked #2 in the best places to work in Phoenix and #38 in the best global company culture.
Comparably is a leading workplace culture and corporate brand reputation platform that strives to make workplaces transparent and rewarding by promoting company cultures. Comparably's 2022 Best Places to Work Awards are unique in that there is no self-nomination process, and winners are determined based on sentiment score by anonymous employee rankings during a 12-month period.
"Recognition from our team members is one of the highest achievements we can receive. These awards exemplify Nextiva's continued commitment to creating a "best places to work" environment and culture," Chief People Officer, Mark Green.
The 2022 Q1 Comparably awards reflect two essential components of our employee value proposition (EVP): purpose and belonging. Every team member has a purpose through their contributions that affect the game-changing work we are doing in the technology and communications industry. Our culture also exhibits a strong sense of belonging, where every Nextie can feel respected, accepted, and included.
Nextiva is a proud winner of numerous workplace awards, including:
2021 LinkedIn Talent Employee Engagement Champion
Comparably's Best CEO 2021
Comparably's Best Company Culture 2021 and 2018
Comparably's Best Company Compensation 2021 and 2019
Glassdoor 2020 Best Places to Work
Learn more about Nextiva's Culture Scores and join our winning team.