Nextiva is one of the leading cloud-based business phone services in 2019. We're best known for our unlimited calling, voicemail to email, and text messaging features. If you're in the process of choosing your business phone system, we're glad Nextiva made the cut. So, how much does Nextiva cost? What features make the most sense for your business?
This crisp overview of our plans and pricing should get you started!
How Does Nextiva Pricing Work?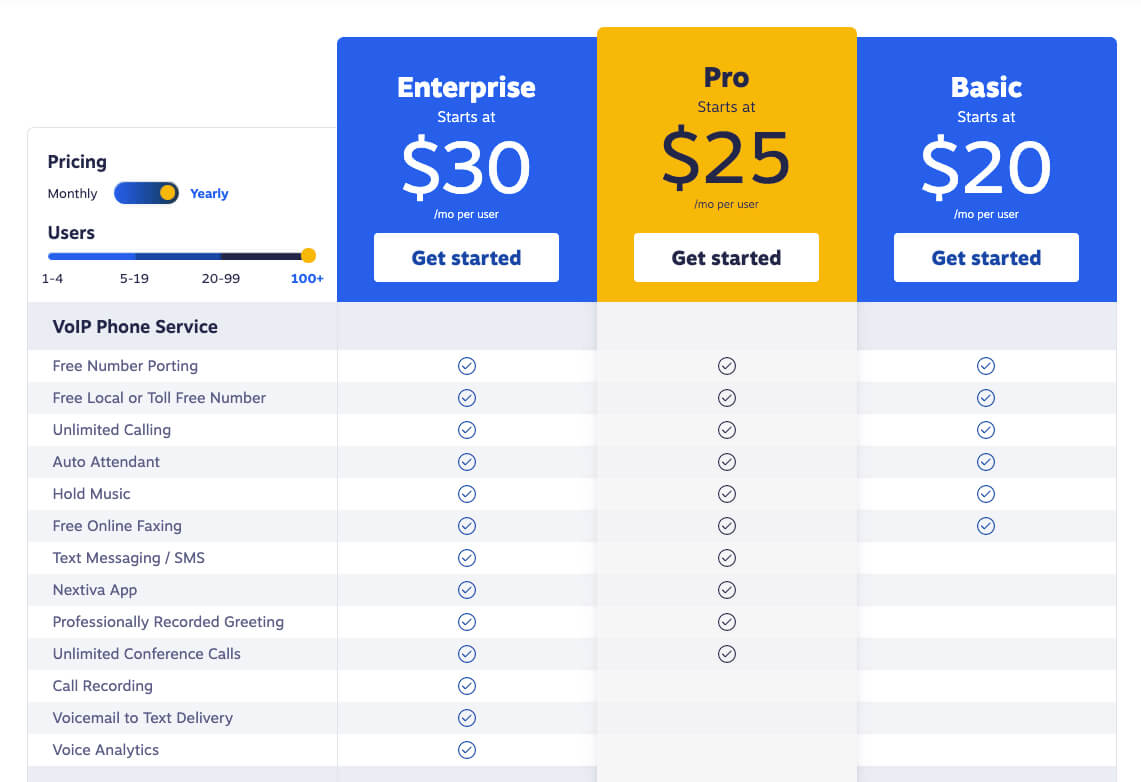 Nextiva's Business Communication Suite has three-tiered pricing. Basic (starts at $20 per month/user), Pro (starts at $25 per month/user) and Enterprise (starts at $35 per month/user.)
From a high level, this is what each tier looks like:
Basic – As low as $20 per month/user
Unlimited calling and SMS messages/Internet faxing
Voicemail with email delivery + text delivery
Free local phone number + toll-free number
Keep your existing number
Advanced call management
Contact management
Omnichannel support
Standard reporting
Pro – As low as $25 per month/user
All of the above
Professionally Recorded Greeting (1)
Nextiva mobile app (iPhone, iPad, Android) + desktop app
Instant messaging & presence
Team messaging & presence
Unlimited conference calls
Customer Surveys
Enterprise – As low as $30 per month/user
All of the above
Website Live Chat
Most Popular Features and Functionalities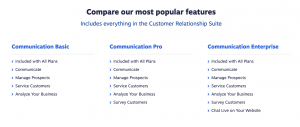 Auto Attendant: With the instant automated greeting, let your callers choose the person or department they are trying to reach.
Text Messaging: Manage teams and employees by sending and receiving business text messages through the Nextiva app.
Nextiva App: Stay connected with your customers, employees, and partners directly from your mobile device – no matter where you are.
Voicemail to Email: Access your voicemail messages from a single source, your email account, from anywhere your business takes you.
Call Queuing: Organize employees, teams, and departments into queues so that callers can chat with the next available company representative in the selected queue.
Unlimited Calling: No per-minute charges or limits when you place calls in the United States, Canada, and Puerto Rico.
Number management: Customizing the use of numbers is a great feature, including assigning multiple numbers to one user. Hunt groups where an incoming call rings multiple handsets are also valuable in many situations.
Conferencing: Often, it's much easier to collaborate over the phone via a conference call compared to email ping-pong. That's why call conferencing is a popular additional add-on for many VoIP users.
Virtual extensions: Set up a forwarding number from your business VoIP phone system to redirect inbound calls to a fixed line or a mobile phone.
Call recording: Saving recordings of calls can be very helpful from a customer service viewpoint, including training. Some businesses also record incoming and outgoing calls for regulatory purposes.
Web integration: Want to make it easy for your customers to get in touch? Add a call-me function to your website which automatically generates an outbound call from your VoIP system.
Related: VoIP FAQ: Getting Started with VoIP and IP Phones (The Easy Way)
Other Capabilities in Demand
Call from any device: You need the flexibility to add users to a choice of hard and softphones, including mobile phone apps.
Top reliability: Look for a partner that has an enterprise-grade platform with several points of presence and carrier-grade data centers with high up-time.
Easy management: Manage users, numbers, and call activity with a single click using an online portal.
Cost effective: Between VoIP and landlines, VoIP is definitely more cost-effective.
Customer service: The best VoIP providers have an in-house customer support team and a toll-free line for easy phone support. At Nextiva, we take pride in providing the industry's best customer service.
Sign Up for Nextiva Today

As you shortlist your VoIP phone service options and choose a plan for your business, it's only natural to have more questions about:
Also, while calculating your total cost of ownership, you might want to consider these factors:
Any increases in charges for an improved internet connection
The cost of feature-rich VoIP phones
Getting started with Nextiva is easy — head here and schedule a demo with one of our experts.
Want to hear directly from our customers? Check out the 2019 Nextiva reviews and ratings from verified users.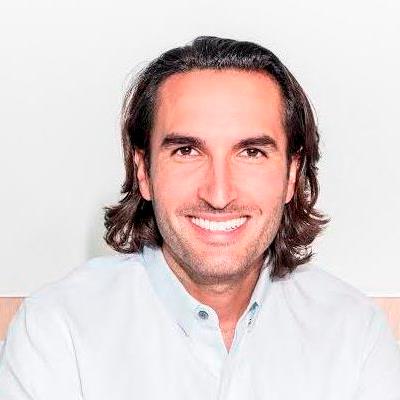 Yaniv Masjedi serves as Nextiva's CMO. An avid reader and lover of all things marketing, leadership, and personal growth, Yaniv is obsessed with creating strategies that drive awareness, strengthen brands, and create customer-centric culture. To get in touch, follow Yaniv on LinkedIn.