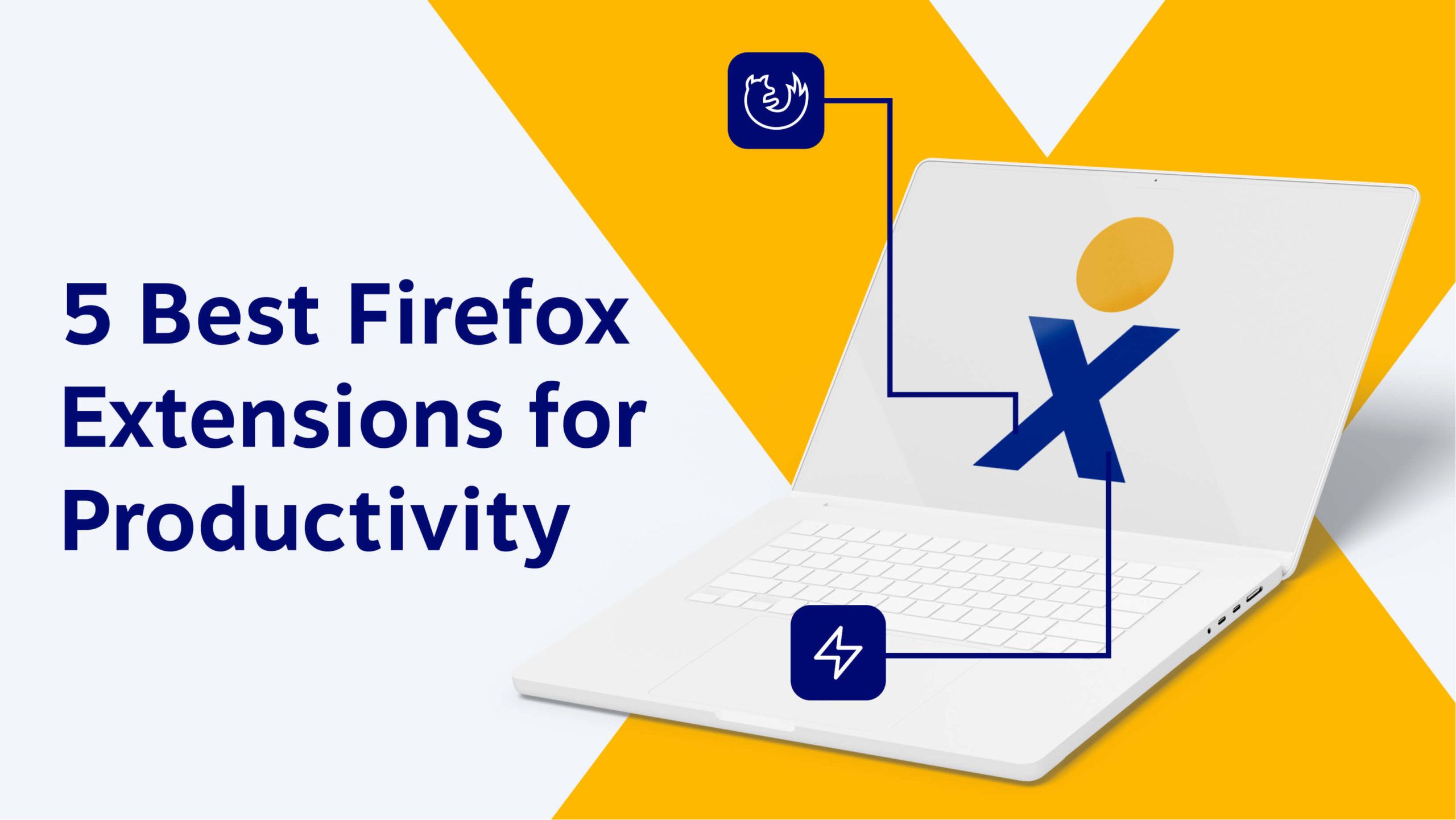 We all want to work less and accomplish more at the office and at home, right?. But staying in the productivity zone can be difficult.
Firefox is a fantastic browser for productivity, and there are many different add-ons available that can increase your productivity. Here are the top five productivity extensions for Firefox.
1. LastPass Password Manager
LastPass Password Manager is a free password manager that securely stores all your passwords. It automatically fills out login forms for you and even generates strong random passwords. You can use it to store usernames and passwords for websites and email accounts.
LastPass is super-easy to use. You only need to remember your master password, and you can access all your logins from anywhere. You can even generate strong passwords using their random number generator.
Top features:
Digital Wallet
Password Manager
Password Generator
Dark Web Monitoring
LastPass Authenticator
Family Manager Dashboard
Autofill
Password vault
2. Adblocker Plus
Adblocker Plus is among the best Firefox extensions for productivity because it blocks annoying ads while still letting you view content from legitimate websites. It's compatible with both desktop and mobile browsers.
Plus, you can choose to allow some sites to load their content without blocking ads (like ours because our popups are actually super helpful!) and trackers or completely block them.
A filter list is necessary for each Adblock Plus function to work. Filter lists allow you to specify what types of content should not appear in your ad blocker. These filters are applied before any ads are loaded.
If you have no filter lists defined, then the default ones are applied. It works by blocking JavaScript code that loads advertisements. If you're looking to save money on your data plan, then this extension is for you!
Top Features
Block ads
Disable tracking
Allow acceptable ads
Disable social media buttons
3. DownThemAll
This is a free download manager extension for Mozilla Firefox. You can organize downloads into folders and easily manage them from one place. It lets you download files directly from it without having to leave your page.
DownThemAll automatically manages your download queue and lets you easily find out what's been downloaded and where it is located. You can even set automatic download reminders and get notified when your downloads are completed.
Top Features
Download Manager
Browser integration
Browser integration
Download Accelerator
Multipart download
Configurable Brave Shields
Image Downloader
4. StayFocusd
StayFocusd is a free, open-source productivity extension that blocks distracting websites from loading until you're ready to visit them. This productivity tool helps you stay focused on what matters most.
When you click the icon, it'll show you a list of recently visited sites. If you decide you don't want to visit those sites anymore, just click the red X button to close out the tab.
Top Features
Website blocking
Distraction-free UI
Browser extension
Procrastination Management
Block Facebook
5. Tomato Clock
Tomato Clock is a free productivity extension that breaks down your work sessions into tabata interviews called "Tomato" intervals, which are 25 minutes long, separated by short breaks. Longer breaks are available after completing four Tomato intervals.
The length of the Tomatoes and breaks are completely customizable in the extension page. By using the default browser notification system, there will be a sound to let you know when the timer is up. At the end, there is a feature statistic page for tracking how many Tomatoes you have completed.
Top Features
Customizable timer lengths
In-browser notifications
Feature statistic tracking
How Does Productivity Software Work?
Productivity software automates repetitive tasks and helps employees do their jobs faster and more efficiently. These tasks could be anything from scheduling appointments to sending emails.
Productivity software is not just about saving time; it's about making sure that employees get everything done correctly and efficiently.
Nextiva's new software is the ultimate productivity WorkHub. The software makes automating tasks, collaborating across teams, or managing your customers easier.
With just one tool, the new software will enable businesses of any size to increase team productivity while also providing customers with memorable, engaging experiences, with the ability to finish their work swiftly, without any friction or product silos.
Top features of Nextiva productivity software
Customer survey automation
Collaboration, including video meetings and desktop text messaging
File and document sharing
Data sharing and syncing
Shared interaction history
Interaction insights
Note: These features are available in one interface. You can click on your favorite apps through the interface, with your data and information safe.
Ready to give it a try? Book a 15-minute chat with a Nextiva expert to see what our productivity software can do for your team.