Imagine you had a magic magnifying glass that could give you an inside look into a micro-part of your business. Where would you look? What secrets would you want to uncover?
What you're seeking is data – rich and valuable business insights to help you make decisions and run your business in an optimal manner. That's where analytics comes in. Business analytics has the ability to deliver unprecedented insights into the inner-workings of your company. It can allow you to raise that magnifying glass to many areas of your operations, including employee activity, team statistics, marketing campaign data, and overall company performance. But that's really just the beginning. The real question is, why aren't more companies taking advantage of this? After all, it's no secret that big data has come a long way. We should be diving in and uncovering the hidden secrets of our businesses in order to make smarter and more informed decisions about things like staffing, campaign management, hiring, and more. With that in mind, here are some examples of how analytics can work for you:
Company-Wide Overview and Performance
Nextiva Analytics allows you to compare the activity of different locations, teams, individual users, and call volume to evaluate performance in each of these areas. For example, you can use call data for smart predictive scheduling: Look at the number of inbound, outbound, and missed calls during a specific time period. If your team experiences an increase in overall call volume between the hours of 9am and 11am, you can use this information when determining staffing levels during that time to ensure there are enough team members to take care of your customers during peak times. During times of lower call volume, managers can schedule breaks and end shifts. This insight allows managers and decision makers to use their resources, in this case employees, in the most efficient way.
Another valuable area of examination includes overall company performance across multiple locations. The data from Nextiva Analytics, our business intelligence tool, shows you how one location stacks up against another, and how different teams measure up. By knowing what one team does better than another, company management is better equipped to assign projects to the right team, and to staff teams based on skillset and workload.
Sales Data
In addition to providing data that gives you an in-depth company overview, Nextiva Analytics also allows you to dive deeper into different segments of your business, like your sales department. When analyzing the sales team, you can compare overall sales team performance based on talk time, number of outbound calls, number of inbound calls, as well as any other metrics that are applicable to your team. At a granular level, you can analyze each sales representative's talk time to determine their activity for the day, week, or month.
Also, sales teams, which generally like some friendly competition, love the gamification feature of Nextiva Analytics. The gamification screens display real-time performance for specific team members at a glance. Users can also add avatars and pick themes for their screens. With call statistics on display, each team member can easily see where they stand against others on their team.
Another feature that displays important stats at a glance are the custom dashboards within Nextiva Analytics. This is especially useful when comparing the performance of different teams against each other, monitoring call thresholds, and tracking team leaders via gamification screens.
Nextiva Analytics is especially helpful for sales managers to monitor various segments of a sales team or teams. If your team is spread across multiple offices, you can easily run a custom report to see the performance of the entire team, as well as how each location is performing compared to one another. This simple report helps sales managers to know their team's activity and performance, especially for the sales representatives who aren't at the manager's location.
Support Statistics
Nextiva Analytics is a key tool for technical support departments to use in order to analyze day-to-day activity and performance. Comparing the number of calls the department takes per day can reveal vital trends that can help department managers make decisions regarding staffing, break times, and scheduling. You can also create a report to compare the inbound call volume for various teams over a desired period of time, or to view the amount of talk time per team over a specific period of time. Managers can see all of the reports they need right in one place on their custom dashboards. They can view reports for specific users, teams, and locations to track performance.
If you want to get even deeper into the data, you can analyze specific team members' performance by the number of inbound calls they take in a day and the average call duration. For example, say you are comparing two team members: Alex and Jane. Alex takes 15 calls in a day, and his calls are significantly longer than Jane's. Jane takes 40 calls in a day and keeps them short and sweet. You may think that Jane is a better performer since she is able to help more customers each day, but with a closer look you may discover that Alex actually spends more time on the phone because he gets to the root of each customer's problem and makes sure that he answers any additional questions they may have, while Jane is just trying to get through each call as quickly as possible.
Marketing Campaign Performance
Although it may not be the first thing that comes to mind, the data provided by Nextiva Analytics is a vital element in analyzing marketing campaign performance. For example, say your marketing team wants to track performance of a summer promotion where they used a specific phone number on all of their marketing materials and webpages. They can run a report on the performance of inbound calls to that one specific phone number over a given period of time to identify call spikes, call origination location, and the average talk time for each call to that phone number. This valuable data will help the marketing team determine the effectiveness of this campaign and the number of inquiries it drove to the sales team.
The flexibility of Nextiva Analytics' custom reporting makes it an integral tool for any business. Plus, if you already use Nextiva's cloud phone service, there is no integration needed. You can have that magic magnifying glass set up and ready to reveal secrets about your business to help make smarter, better business decisions.
For more information about Nextiva Analytics, click here.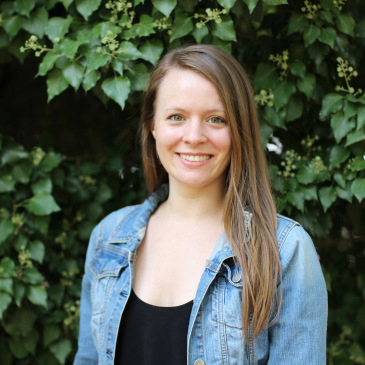 Nicole is the Marketing Communications Manager for Nextiva is passionate about our incredible growth, company culture, and promise of Amazing Service. Outside of marketing, Nicole enjoys cooking easy and healthy recipes, taking care of the office plants, and hanging out with her cat. To get in touch, follow her on LinkedIn and Twitter.