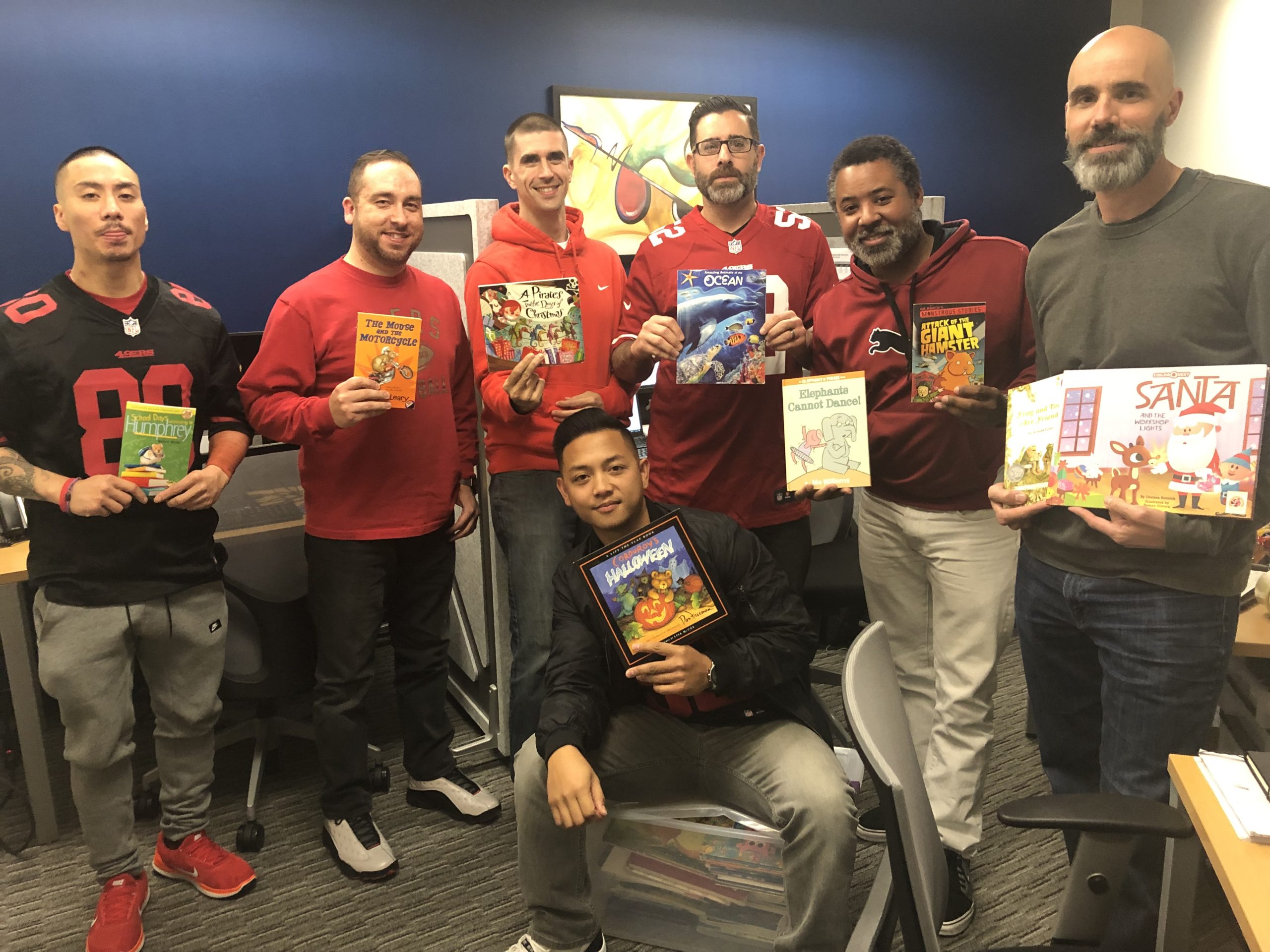 From mid-September to mid-October, Nextiva Cares partnered with Southwest Human Development for a children's book drive.
About Southwest Human Development
Southwest Human Development is a non-profit organization focused on the first five years of a child's life. These early years are the most critical for development. Southwest helps both children and their families with support, programming and other services.
They are Arizona's largest nonprofit dedicated to early childhood development. With over 900 staff members and 40 programs; they service more than 130,000 children each year.
Early Childhood Literacy Programs
One of their focus programs are for early childhood literacy. These programs educate parents on the importance of early literacy and provide new books to income-eligible families to keep reading in their homes.
Nearly 2 out of 3 children in low-income communities don't have a single children's book that belongs to them. Parents tend to focus on providing basic needs that they ignore books altogether.
These literacy programs give these children a head start with their future education.
Related: Nextiva Helps United Way Raise $2.6M in Virtual Telethons
Nextiva Cares and Southwest Human Development Team Up
Recently, Nextiva Cares and Southwest Human Development partnered to organize a book drive. Both the Scottsdale and Silicon Valley offices helped collect both physical books and virtual donations. The drive ran from September 18, 2018, to October 12, 2018.
The drive kicked off with a "Dress like your favorite Storybook Character Day." From there, the donations started to arrive. Both offices collected new and gently-used children's' books for about four weeks.
A big shout out to the Silicon Valley office! They brought in about 200 children's book for the Little Free Libraries near their neighborhoods. GO SV!
Together, the team members collected 375 books which Nextiva Cares matched. The total thus came to 750 books donated to Southwest Human Development and its partners across the country.
These donations will fill the hands of little ones, ranging in age from 0 – 5 years old. Those books that don't fit the age range will fill Little Free Libraries across the Phoenix metro area.
Find a Little Free Library Near You
Little Free Libraries are "take one, leave one" book stations in neighborhoods in need of reading material.
Regardless of the size of donation or where it's headed, every book helps plant the seed to grow a reader!
To learn more about Southwest Human Development or to get involved with this organization, visit them at swhd.org