Today, the Pac-12 announced a new partnership with leading cloud communications company, Nextiva, as the Conference's Official Communications Partner.
Nextiva, just named the Best Overall Business Phone Service by the U.S. News & World Report, partners with the conference at a time when cloud-based communications are taking the business world by storm.
The major college sports partnership makes Nextiva one of the premier partners for the "Power 5" Conference and its athletic departments:
University of Arizona
Arizona State University
University of California-Berkeley
University of California-Los Angeles
University of Colorado-Boulder
University of Oregon
Oregon State University
University of Southern California
Stanford University
University of Utah
University of Washington
Washington State University
Nextiva is choosing to partner with the Pac-12 due to its storied tradition of excellence and innovations across academics and athletics. Pac-12 alumni have helmed some of the world's most innovative companies, including Google, Nike, Costco, Netflix (a Nextiva customer), and many more. The Pac-12's athletic accomplishments have earned them the moniker of "Conference of Champions."
Nextiva joins the conference during a critical time for remote communication, as businesses, education institutions, governments, and non-profits around the U.S. are adapting to the new "work from anywhere" model.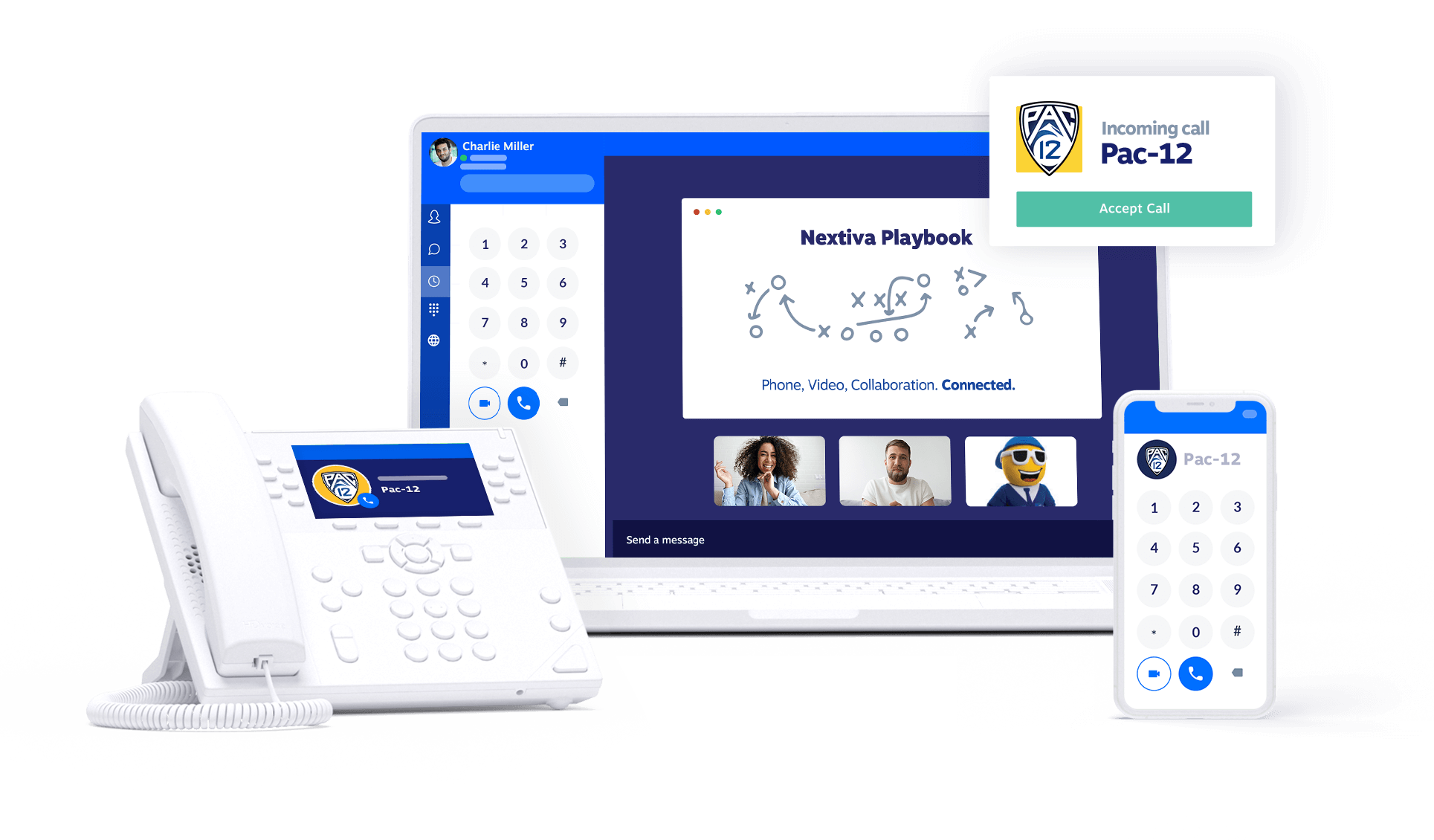 In fact, the Pac-12's partnership with Nextiva began with their own search for a next-generation business communications platform. The Pac-12 needed to upgrade to a contemporary business phone system that offered full mobility among their employees, key features such as video conferencing and team collaboration, and a direct link between communications and customer and partner data.
The conference that birthed innovators like Jackie Robinson, Sally Ride, and Phil Knight turned to Nextiva to keep up with the rapidly-changing world of business communications.
"There is no time more important than now for the Pac-12 to partner with a leader in communication in order to stay connected," said Pac-12 Commissioner Larry Scott. "Our partnership with Nextiva reflects the strength of our Pac-12 athletic programs and Conference brand, and we look forward to working closely with Nextiva to support our communications needs."
The partnership marks another major milestone for Nextiva. In 2020 alone, our business communications platform has facilitated over one billion conversations for businesses, health institutions, government offices, educational facilities, and nonprofits this year, providing much-needed "work from anywhere" capabilities during the era of COVID-19.
Nextiva will present the Pac-12 Performance Awards
Nextiva and the Pac-12 also announced an expansion of our official partnership that makes Nextiva the presenting sponsor of the Pac-12's weekly and annual awards for football and men's basketball.
Starting the week of November 9th, Nextiva will present weekly Pac-12 awards recognition to the Offensive and Defensive Players of the Week, Special Teams Player of the Week, Freshman Player of the Week, and Offensive and Defensive Linemen of the Week to inspiring student-athletes. At the culmination of the season, Nextiva will present Pac-12 Annual Performance Awards to players demonstrating outstanding accomplishments throughout the year, including Football Coach of the Year, Offensive Player of the Year, Freshman Offensive Player of the Year, and Freshman Defensive Player of the Year.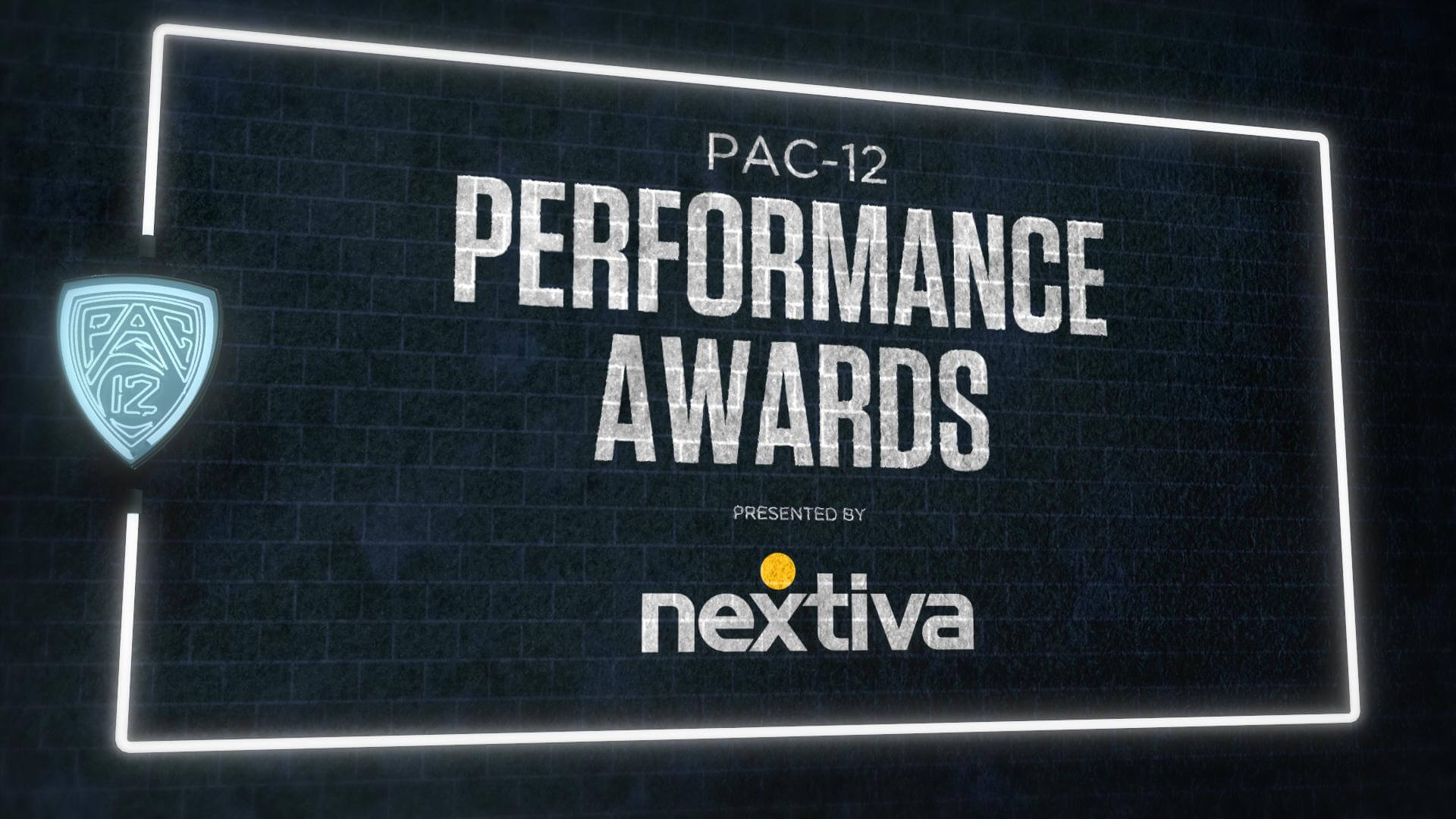 Launching in the 2020-2021 men's basketball season, Nextiva will also award weekly honors for Pac-12 Player of the Week and Freshman of the Week. At the close of the season, Nextiva will present the Pac-12's Annual Awards recognizing the Player of the Year, Freshman of the Year, Most Improved Player of the Year, and Sixth Man of the Year.
"Champions in the fields of business, science and engineering, medicine, and education come from Pac-12 universities, and in fact, more Nextiva employees have graduated from Pac-12 universities than from every other conference combined," said Tomas Gorny, co-founder and CEO of Nextiva. "Expanding our partnership cements not only our commitment to celebrating student-athlete success on the field, but in facilitating advancement for their professional careers in all fields."
Pac-12 Player of the Year recipients include past and present NFL legends such as John Elway, Marcus Allen, Troy Aikman, and Christian McCaffrey, as well as NBA greats James Harden and Kevin Love.
What's Next for the Pac-12 and Nextiva
The terms of the partnership grant Nextiva major visibility across Pac-12 football and basketball. When Pac-12 sports resume in November, Nextiva will be featured on coach's headsets and sideline communication equipment for all Pac-12 football programs, with prominent branding across all Conference championships, Pac-12 men's and women's basketball tournaments, and the Rose Bowl.
"We are witnessing the extraordinary every day right now," said Nextiva CEO Tomas Gorny. "It is our great pleasure to partner with the Pac-12 and supports the great universities and businesses that are a part of it. We are excited to see what the future holds for Nextiva and the Conference of Champions."
The Pac-12 is also home for Nextiva. We're headquartered minutes from Arizona State University, with offices and personnel from Scottsdale to Seattle, Denver to San Francisco. More Nextiva employees have graduated from Pac-12 universities than any other conference, and we're proud to support the communities where our employees live, work, and play.
Press Release: Pac-12 announces partnership with Nextiva as its Official Communications Partner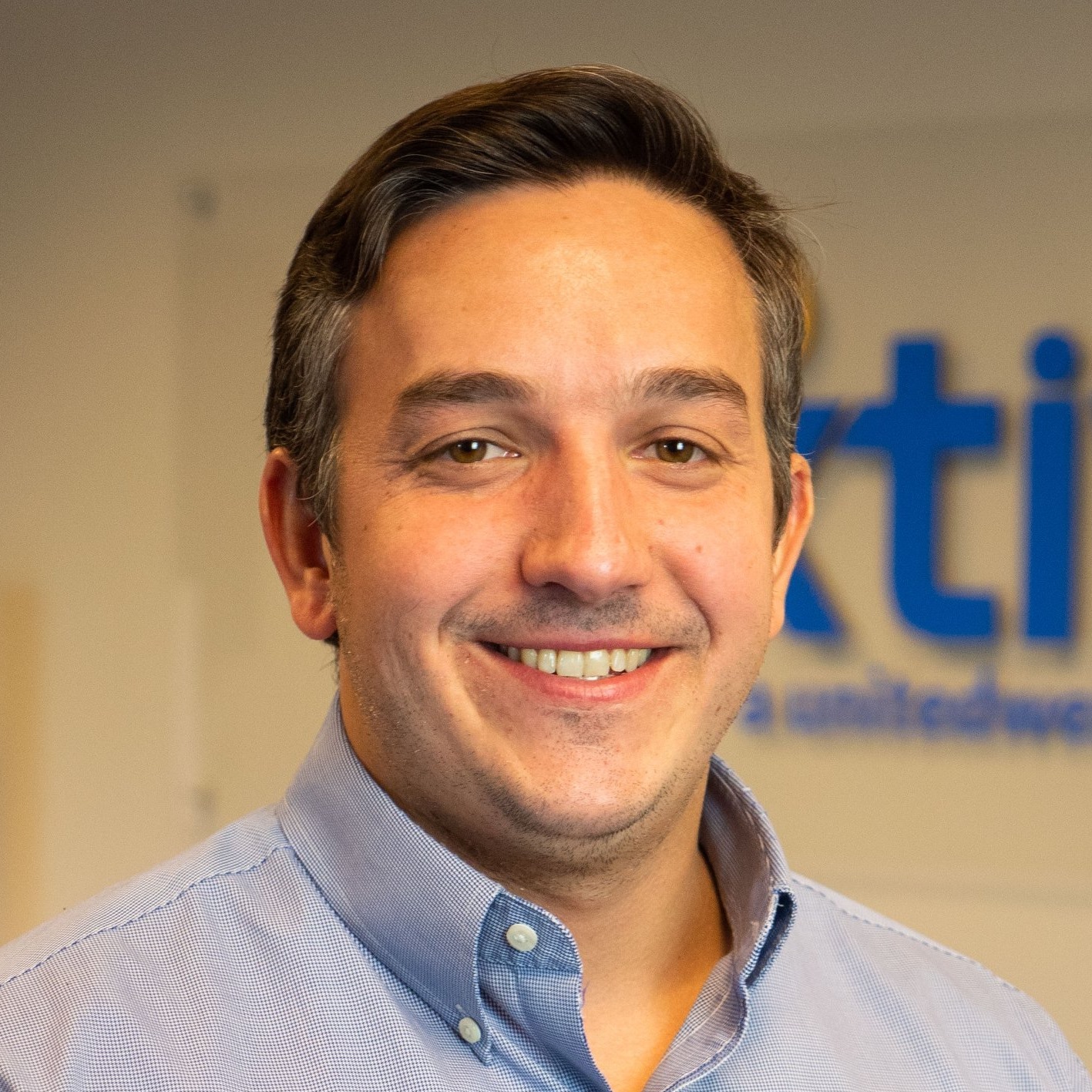 Jeremy Boudinet is the Marketing Manager at Nextiva, Co-President at AA-ISP Phoenix, and a published writer for Time, Entrepreneur, Inc, The Daily Muse, and PopSugar. He has been giving the people what they want since 1986. Contact him on LinkedIn or Twitter to start a conversation about business, sports, music, or anything else under the sun.