This month, we've got productivity hacks you can start using right away. Meanwhile, your team is over there wondering how you get so much done in a day.
Work in peace with Do not disturb
Deadline looming? Recording a video? Get off the grid and get into deep focus mode for as long as you need.
Select Do not disturb in your profile and choose how long you want to introvert.
Call hold options
How about finishing this right now, the easy way?
Put the call on hold till you figure out who needs to be patched in. Or maybe even find that one special person that has the answer on the tip of their tongue.
From an on-hold call, you can now both transfer the call or start a conference with others.
Highlight to call
Oops, sorry, I must have dialed the wrong number. That doesn't have to be you anymore. Eliminate manual dialing and have the App do the work for you.
Now, when you're in NextivaONE, you can just drag your mouse to highlight a phone number and click the hotkeys (on Mac: command + shift + D and on Windows: control + shift + D) and NextivaONE will automatically dial that number.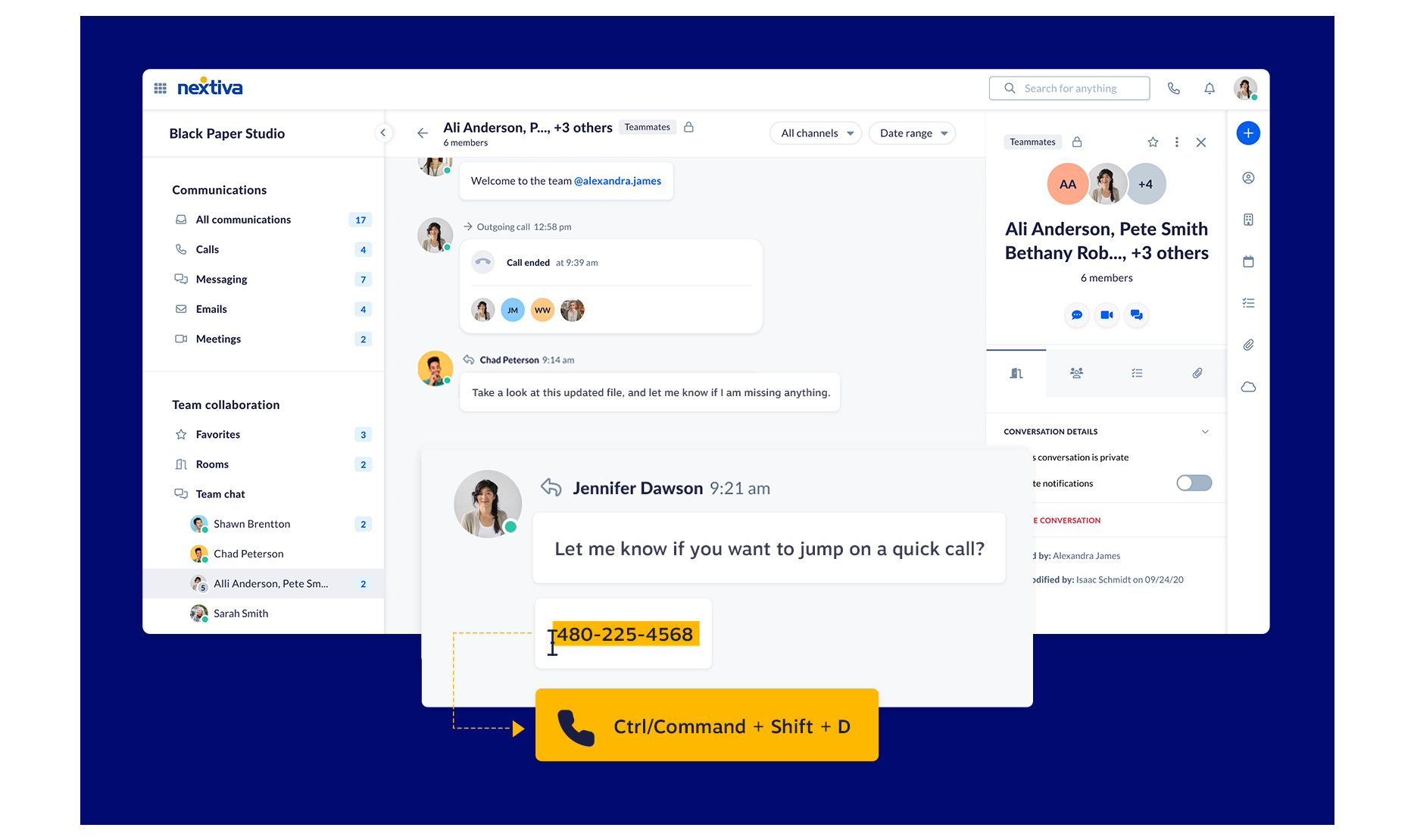 This was just a pinch of what we've been up to. To see what else you can now do, check out our Product Update page.