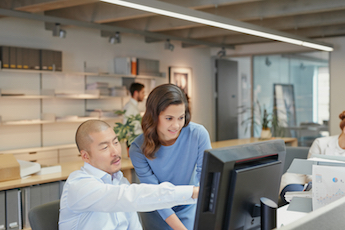 Most people are averse to change. If employees are accustomed to using a certain technology or process, it can be difficult for them to accept a new solution.  Whenever a new technology is implemented, business owners should expect pushback and have a plan ready to overcome it.  Here are some simple steps you can take to prepare your employees for a new technology implementation: 
Communicate the Benefits
Perhaps the most important part of introducing a new workplace solution is explaining why you are doing so.  Focus on the positives; share with employees the new perks, efficiency, convenience, etc. that they will benefit from after the implementation is complete.  For example, if adopting your business is switching to a VoIP system, such as Nextiva's, you can focus on the increased reliability, time-saving features, and lower cost to the company.  If you have done your research and chosen a solution that is an improvement over the previous one, it shouldn't be too hard to deflect objections and help your employees understand why this is a change for the better.
Provide Realistic Expectations
It is unfair to expect your entire company to switch to a new system and learn all the features in one day.  There should be a transitional period for everyone to grow accustomed to the new system and become comfortable with everything.  Following the Nextiva VoIP example, it should be fairly simple to train everyone on how to make and receive phone calls in one day, but it may be a bit more difficult for everyone to learn the star codes and embrace new features, such as call parking.  Offer a timeline for learning so that nobody feels rushed.
Designate Practice Time
If employees have to use the system for the first time during their normal work activities, they may feel flustered.  They also may not want to spend time learning a new solution when they can be working on ongoing projects.  To avoid this common source of tension and stress, provide a designated time for employees to test out the new system.  An hour or two set aside on one day can be enough depending on the complexity of the technology.  Allow your staff to openly explore the features and learn what they can through experimentation under low-stress conditions.  They can help each other, ask for assistance, and get a handle on using the program before being in a higher-stakes environment.
Offer Support
Instructions and help should be easily accessible to everyone who will be using the new system.  In most cases, the company providing the new service should have some of these resources available.  For example, Nextiva offers a Customer Support Center with written explanations and videos for common questions, along with a dedicated Support line you can call to speak to a technical specialist.  Your company may want to provide more resources, however, so it could be beneficial to have a few experts on your team.  These experts will then be available to train individuals seeking more assistance and answer questions on site.   
Allow Feedback
Employees want to know that their opinions are valid and sought after by their company.  Encourage feedback on the new system so your employees know their thoughts and feelings are valued and taken into consideration.  Gaining feedback is also beneficial for identifying areas that may be problematic in a new system, where training needs to be conducted, and just the general feeling from employees.  It is important to keep your staff happy, so take their feedback and suggestions to heart, and make the new solution a positive change for everyone!
Adopting new workplace solutions can be a hurdle, but with proper training and explanation, it should be simple to keep your workforce happy.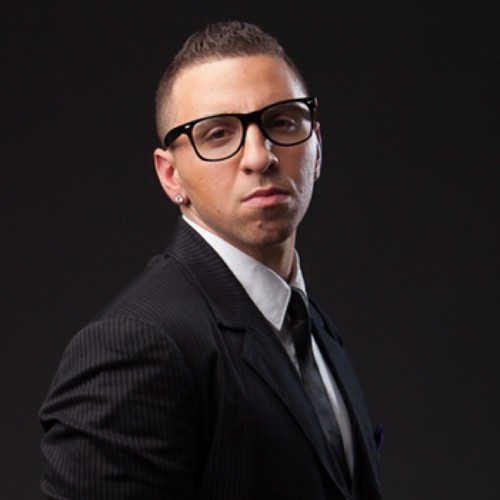 Gaetano DiNardi is the Director of Demand Generation at Nextiva and has a track record of success working with brands like Major League Baseball, Pipedrive, Sales Hacker and Outreach.io. Outside of marketing, Gaetano is an accomplished music producer and songwriter - he's worked with major artists like Fat Joe, Shaggy and loves making music to stay turbocharged. To get in touch, follow him on LinkedIn.