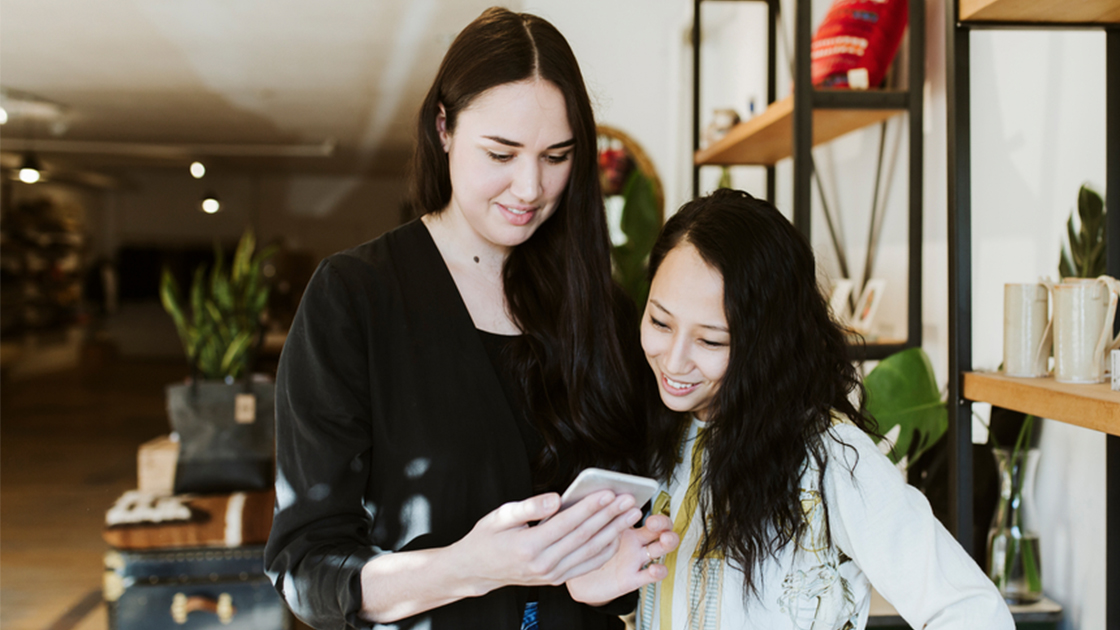 Loyal customers are important to any business. Anyone who loves your product or service, and keeps coming back for it, is thought to be the ideal customer. However, there's a huge gap between customers who love your brand and customers who advocate for it. Converting loyal customers into brand ambassadors is a necessity for any business that wants to increase their popularity among consumers.
There's a difference between a brand ambassador and a paid endorser. A brand ambassador is someone who loves your brand enough to promote it on their own. They're viewed as trustworthy and credible by other consumers because they aren't making money promoting your business, they just genuinely love and support it.
Brand ambassadors can greatly contribute to your business because they're driving word-of-mouth marketing for you. If you already have loyal customers, bridge the gap between fan and ambassador using these five tips:
1. Communicate, communicate, communicate
One of the most important things a business can do is to communicate with its customers. This seems simple enough, but there's a lot that goes into creating a strong connection with a customer.
Being available to your customers is essential. You have to make sure your customers are able to reach you when they have questions or concerns, preferably in more than one way. Some customers prefer to call in, while others will simply tweet you. Regardless of their preference, customers appreciate it when they can easily reach you and have their concerns addressed.
It's also important to reach out to your customers before they even have to reach out to you. Set up a mailing list, keep your social media up-to-date, and announce anything new your business is doing on your website. When your customers regularly see updates from your business, they'll have a hard time forgetting about it.
2. Deliver a great customer experience
Even if a customer loves your product or service, if they aren't given a satisfying customer experience, they're less likely to commit to your brand. Consider what your business can do to deliver customer service that goes above and beyond.
Going the extra mile for your customers is something that will stick with them. Even a small gesture can be the difference between loyalty and advocacy. Paying attention to and taking care of your customers should always be a priority, but don't forget to build genuine relationships with them along the way. Maintaining the relationships that you create with your customers shows that your brand truly values its business. 
3. Encourage – and listen to – feedback
If someone is referring your brand to their friends and family, they have to love virtually everything you're doing. Finding out what your business could improve upon in order to get a customer recommendation is a critical step in improving customer loyalty. Make sure to ask your customers insightful questions and follow up with your employees to get a read on how they feel about your brand.
When you do get customer feedback, what will make the difference is actually recognizing it and trying to resolve any concerns the customer shared. When a customer sees that you took what they said seriously and tried to improve their experience, they will see your business in a whole new light.
4. Offer rewards
Recognizing your customer's loyalty makes them feel appreciated and keeps your business at the front of their mind. Rewards give your customers a reason to keep coming back to your brand other than their love of your product or service. If a customer already loves your brand, and you reward them for loving it, they'll be much more excited to advocate for you.
There are many different ways you can reward your customers. Rewards range from membership programs to discount pricing to referral programs. What's important is finding a strategy that works for your business and that excites your customers.
5. Make it easy to share
Even if your customers love everything about your brand, it's likely they won't go out of their way to advocate for it if it's not easily sharable. If you're expecting your customers to become ambassadors of your brand, provide them with the tools they need to do it.
Make sure your products and services are well-advertised, check that your website is easy to access, and consistently update your social media across all platforms. Also, make sure you're engaging customers on these platforms by encouraging user-generated content. Anything you can think of that would make customers excited about promoting your brand, you should be doing.
It takes some work to turn loyal customers into brand ambassadors, but once you do, your business will have a real relationship with people who are very loyal to it. Focus on improving your business for the sake of your customers and you'll be able to transform the way customers see – and talk about – your brand trust.