Audience members sitting inside the ballroom at Scottsdale's Talking Stick Resort and Casino on October 24, 2017, were treated to an information-packed 45-minute presentation by Shama Hyder, founder, and CEO of new media communications firm Zen Media. The presentation, which took place on the second day of NextCon 2017, covered one of the most important topics to business owners: how to improve relationships with customers.
Shama started her talk by giving a little background on how the marketing landscape has changed over the past few years.
"We've gone from a world of 'buyer beware,' where businesses showcased information in one-way channels and didn't receive any feedback," she said, "to a world of 'vendor beware.' The Internet has changed everything and now people can talk back; they can say good things and they can say bad things, which is a legitimate fear for any company."
While entrepreneurs can fret over negative online reviews, Shama was quick to point out that companies don't need to be perfect for customers to still love them. Instead, both current and potential clients are often most interested in how companies respond to the public when reviewed.
Amazon research, said Shama, shows that a product with all five-star reviews actually experiences less sales than the same product with mixed reviews. The best results, Amazon found, come from products with 80 percent positive reviews, some in the middle and some negative.
"When you have a mix of reviews, people trust the company or product more," she told the audience. "It isn't about perfection; it's about trusting your customers and engaging with them in a human way."
Access to executives is another major difference since the advent of the Internet. As Shama explained, while in the past C-suite executives were usually only found in corner offices and out of public view, "Today's corner office is what people find when they Google you," she said. "It used to be: the harder to get in touch with you, the more important you were. Today, if you're a leader, you have to be accessible to your people."
So how can companies perfect relationships with customers via online marketing? Shama laid out a three-part plan while audience members furiously wrote notes:
Attract.
"Give them something to talk about," she said, adding that it is important to build positive momentum for your business before you need that positivity.
A good example is United Airlines, a company that received a ton of bad press after a passenger was pulled off a plane in 2017.
"If that same incident had happened with Southwest Airlines, the reaction wouldn't have been as negative because the company has worked hard on building a lot of positive goodwill," she said. "If that had happened, the public probably would have said, 'Ah, that must have been an off day. I always have good experiences with Southwest.'"
Besides Southwest Airlines, Shama gave the example of a waterpark in Indiana that offers free sunscreen stations and proactively asks customers for reviews.
"That sunscreen may cost them more, but they are likely working those fees into their prices and making the customer experience even more seamless in the process," she said.
Convert.
How do you get customers to buy from you if they see that you've gotten negative reviews? Shama said it is important to always make lemonade out of lemons—like when a ski resort in Utah took a negative review and made it into an advertisement.
"This resort got one star when someone called the slopes 'Too advanced,'" Shama said. "They turned that review into a fun ad for advanced skiers and it worked beautifully."
Another example was when former White House Press Secretary Sean Spicer repeatedly made fun of ice cream brand Dippin' Dots in a series of tweets. Shama's company, Zen Media, who represents the brand, decided to do something about it and wrote an open letter to Spicer asking to be "friends rather than foes."
The letter paid off with a mountain of positive press coverage and Spicer overturning his negative comments about the company—even asking if the company could do an ice cream social for first responders.
Transform.
Once customers have converted, it's time to transform them into evangelists (a.k.a. clients who tell everyone they know to buy from you, too). One of the best ways to do this, says Shama, is to get alerts whenever someone says something about you online. To do this, she recommends signing up for IFTTT (short for "if this than this"), a handy app designed for this purpose.
"You can program IFTTT to text you every time it's going to rain," she said. "But it can also be a great customer service tool. Anytime someone mentions your company anywhere on the web, you can get an immediate message."
Want to watch more of Shama's talk? Click here to see the entire video, and here to register for NextCon18, scheduled for Oct. 21-23 in Scottsdale, Arizona.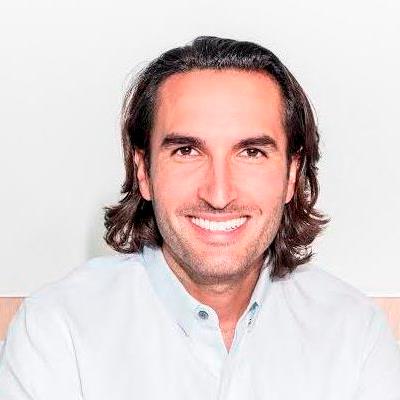 Yaniv Masjedi serves as Nextiva's CMO. An avid reader and lover of all things marketing, leadership, and personal growth, Yaniv is obsessed with creating strategies that drive awareness, strengthen brands, and create customer-centric culture. To get in touch, follow Yaniv on LinkedIn.