Cisco SPA 504G 4-line VoIP Phone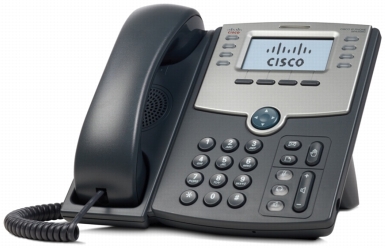 Cisco is a popular hardware manufacturer for the enterprise. Some may not know that Cisco manufactures phones for small businesses as well. With its acquisition of Linksys, Cisco has recently released an entire line of small business VoIP phones, the Cisco SPA500 series. Cisco's new Small Business Pro Services of IP phones includes the following models:
Cisco SPA 501G
Cisco SPA 502G
Cisco SPA 504G
Cisco SPA 508G
Cisco SPA 509G
Cisco SPA 525G
The Cisco SPA 500G series phones are the successors to Linksys' popular SPA9XX series IP phones.
This review will be dedicated to the Cisco SPA504G model for a few reasons. Based on Nextiva's sales data, the Cisco SPA504G is one of the top selling phones and a direct successor to Cisco SPA942 phone, a Nextiva top 5 selling VoIP phone in 2008 and 2009.
Small businesses are sure to enjoy the rich features, on-screen applications and simplistic style of the Cisco SPA504G 4-line IP Phone. Not only is the phone affordably priced, reliable and user friendly but also provides Bluetooth capabilities and HD voice quality for unmatched clarity.
Much like Cisco's entire SPA500 line, the SPA504G is engineered to be easy to use in a small business environment. The on-screen indicator lights let users know when they have messages or calls waiting, and underneath the backlight monochrome screen are four buttons programmed to control the displayed soft keys. The features and access functions of each soft key change based on the current usage of the phone. In addition to the soft keys there are four additional keys that can be used for speed dial or other customizable functions. Users will also find dedicated hard keys for business related functions such as voicemail, hard and call transfer.
For enhanced productivity, the SPA504G offers 2 switch ports that allow users to connect both the phone and their computers to a network using a single Ethernet cable. Advanced memory functions allow the phone to maintain their existing profiles and settings each time the phone is plugged into a any outlet on the company network – perfect for employees on the go.
Cisco SPA504G Business VoIP Phone Features and Benefits
• Supports four phone lines
• Full-duplex Speakerphone, headset, message waiting indicator, dynamic softkeys for phone functions
• 4-way navigation key to easily scroll through phone features, call history directories, and on phone applications
• Dedicated buttons for Mute, Headset, Speakerphone, Volume, Hold, Menu settings and Voicemail access
• Integrated Ethernet switch port to connect a computer and reduce cable cost
• HD Voice for unsurpassed voice clarity and enhanced speaker quality
• Support for up to two Cisco SPA500S Expansion Modules, which provide an additional 64 phone lines
• Monochrome backlit display for ease of use, aesthetics, and on-screen applications
• Paper label for bottom four line buttons
• Supports both Session Initiation Protocol (SIP) and Smart Phone Control Protocol (SPCP)
• A standard 90-day software warranty and 12-month hardware warranty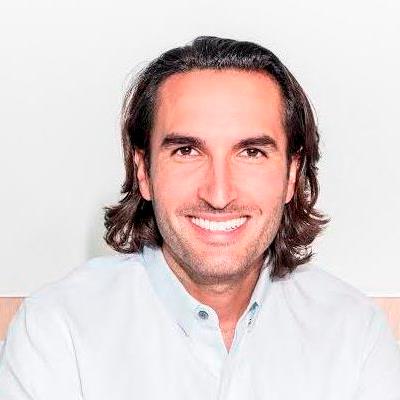 Yaniv Masjedi serves as Nextiva's CMO. An avid reader and lover of all things marketing, leadership, and personal growth, Yaniv is obsessed with creating strategies that drive awareness, strengthen brands, and create customer-centric culture. To get in touch, follow Yaniv on LinkedIn.