The most successful brands trust and work with Nextiva.

See which applications are included with the packages above or add them any time
See what is included in:
Essential
Professional
Enterprise
Ultimate
People love Nextiva.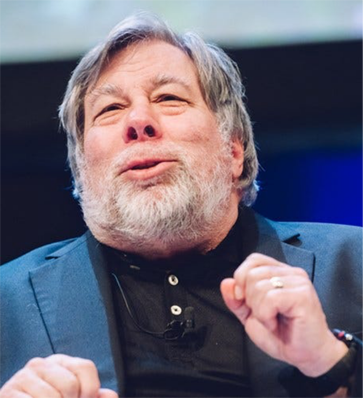 "I'm a big fan of companies like Nextiva."
Steve Wozniak
Co-Founder at Apple
"When it comes to business phone service, Nextiva Is the best in the business."

Rand Fishkin
Founder/CEO at SparkToro
"Nextiva is a unicorn. Every other business phone service I've used are donkeys."

Larry Kim
Founder at MobileMonkey
Nextiva Pricing FAQs
How do I get started with Nextiva?
To purchase Nextiva, contact our sales team at (800) 647-3426, chat with us, or request a demo. We'll discuss your business needs to suggest the best solution for you.
How much is business phone service?
Phone service for your business starts at $18.95 per month per user, depending on the number of users and contract length. To complement your cloud-hosted VoIP phone system, you also get access to an entire suite of business applications to maximize your productivity.
Does Nextiva sell or lease VoIP phones?
Yes! With Nextiva, you can choose to buy or rent many high-performance VoIP phones that work perfectly in your business. We offer many VoIP devices to purchase or lease, including desk phones, cordless phones, conference phones, and headsets. The best part is that we pre-configure the devices, so you can use them instantly.
What are my payment options?
We accept all major credit or debit cards. Optionally, you may switch to an eCheck (via ACH) method after you complete the initial payment. You can also choose to pay on a monthly or annual basis.
Can I buy features à la carte?
Yes. Our software suites include all the communication tools your business needs for one low price. If you have specific needs, call us at (800) 647-3426 so we can customize the Nextiva platform for your business.
What's included with every plan?
Nextiva provides every customer with unlimited 24/7 live support. Every plan includes an ultra-high uptime of 99.999%. We actively monitor our network around-the-clock for maximum security and reliability. But that's just the start.

Our business phone plans include 45+ powerful VoIP features, including unlimited nationwide calling, online faxing, free phone numbers, voicemail-to-email, and auto attendant. Plus, we'll migrate your existing phone number at no charge. Enjoy superior HD voice quality on every call thanks to our eight military-grade data centers strategically located across the United States.
Do you offer monthly or annual plans?
Nextiva offers many flexible options, all built to meet your needs. You can choose a monthly plan with no commitment. Maximize your savings by committing to a contract term for 12, 24, or 36 months.
Can I change plans?
Yes, anytime. We design our plans to grow with your company as it grows and to fit your needs at every stage. If you find your current plan no longer suits your needs, reach out to your Client Success Manager or call us at (800) 647-3426 to adjust your plan.
Does Nextiva offer SIP Trunking?
Nextiva offers affordable SIP Trunks for businesses looking to upgrade legacy PBX systems to modern voice communication on a budget. PBX SIP Trunking by Nextiva is compatible with many popular PBX systems including Asterisk, Cisco, 3CX, FreePBX, Mitel, Avaya, and more. Pricing for SIP Trunks start at $14.95 per month.
What makes Nextiva different?
First, we provide you the perfect blend of guidance, training, and support from day one. From migrating your existing phone numbers with precision to helping your company scale with enterprise-ready professional services, we've got you covered. We are also rated the easiest to use VoIP solution by G2.

Second, our unbeatable network reliability. Nextiva customers experienced zero outages in 2019. With Nextiva, you get more than just a dial tone, you get peace of mind.

Third, Nextiva has taken zero outside funding from investors. Instead, we've bootstrapped millions into developing our platform and serving our community. Happy employees = happy customers. Nextiva has over 1,000 team members who are all personally driven to provide you with the best customer service you won't find anywhere else.

When you choose us, you're selecting a communications partner that is passionate about your growth and proves it every day. Nextiva is proudly rated A+ from Comparably, 4.5/5 on Glassdoor, 4.7/5 on GetVoIP, and has earned a lot of press.
People love Nextiva.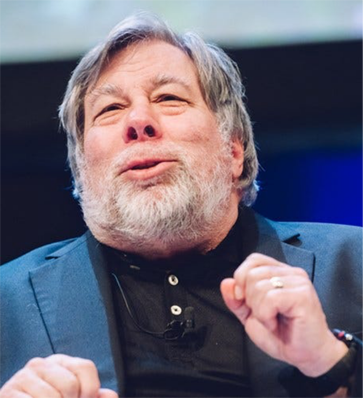 "I'm a big fan of companies like Nextiva."
Steve Wozniak
Co-Founder at Apple
"When it comes to business phone service, Nextiva Is the best in the business."

Rand Fishkin
Founder/CEO at SparkToro
"Nextiva is a unicorn. Every other business phone service I've used are donkeys."

Larry Kim
Founder at MobileMonkey