This November, Nextiva hosted our annual business conference, NextCon. For three days, entrepreneurs and professionals came together to learn from industry experts on how to build, manage, promote, and profit from their business. It was a great opportunity to gain insight into sales, marketing, operations, management, and general business tips from those who know best.
While there were many highlights of NextCon16, here are our top 10:



10. XBert Expo Happy Hour

Attendees flooded NextCon16's XBert Expo after the first day of sessions to enjoy a networking happy hour with beer, wine, and great conversation. NextCon provided numerous opportunities for making meaningful connections with like-minded attendees, and the happy hour was a fun and lively way to meet others. The happy hour also provided attendees with a chance to connect with NextCon's sponsors.

9. XBert Sightings

Who doesn't love taking their picture with a mascot? XBert, the Nextiva mascot, was out and about in full force during NextCon. Attendees, speakers, and sponsors loved to take photos with XBert and get high-fives in passing. XBert's presence added an uplifting and fun element to to the day.

8. Actionable Takeaways

With so many experts and industry leaders on the stage, attendees were excited to focus on learning, ask questions, and leave with tips and strategies they could implement in their business once they got back to work. The speakers at NextCon16 were fantastic; each of them are authorities in their field and their personal anecdotes and tips for success were inspiring and invigorating. They often stayed behind in their sessions to answer additional questions and give advice to those who wanted to learn more. Click here to watch the NextCon16 speaker presentations for free.

7. Trending on Twitter

Social media is always an integral part of a business conference as attendees and speakers share their experiences with quotes, pictures, and comments. It was amazing to see all of the takeaways that people shared as they learned valuable tips in each session. We joined our NextCon social media campaign with Nextiva Cares, our philanthropic arm, in order to pledge money to local non-profit organizations, which was another motivational factor for attendees to engage online. As a result, #NextCon16 trended on Twitter during the first day of the conference!
In a whirlwind interactive presentation, Gopi Kallayil, Chief Evangelist of Brand Marketing at Google, showed us how the world of branding is changing. His demonstrations through video hit home for many. Plus, he showed us that not everyone has to be a big player to make it on YouTube. He shared great strategies for creating compelling videos no matter your budget or business size. His presentation left people in tears at the end when he showed the power of emotion in branding with the popular P&G Thank You Mom commercial. Click here to watch Gopi's session.
Guy Kawasaki, former Chief Evangelist of Apple and current Chief Evangelist at Canva, is an incredible speaker; his session provided a look into the art of innovation and what it takes to "jump the curve". One piece of advice he shared was simple but very powerful. He told attendees to "Define your business in terms of the benefits you provide your customers." It is easy to get caught up in describing your business in terms of what it does, but the real power lies in how your product/service benefits your customers. His message really resonated with the audience and even led to a standing ovation! Click here to watch Guy's session.
This powerful session began with stories from the speakers who, as women, have experienced setbacks or unfair treatment, and as men who have witnessed such events. Upon this unfortunate reality, an incredible conversation ensued covering topics related to difficulties for women in the workforce, like equal pay, and tips to get what you want as a woman in the world of business. The panel was composed of Pat Wadors, Melissa Proctor, Carol Roth, and Jon Bennion, and it was meaningful to hear them share their stories and advice for the audience to help empower women and be more conscious of their treatment of others. Click here to watch the Empowering Women in Business session.
Steve Wozniak, co-founder of Apple, stepped on stage and inspired us all through tales of his success, his theory on happiness, and his insights on tech innovations. Hearing from him was a treat for many since his creations helped pave the path to our modern tech-enriched lives. We were fortunate to have such an influential and insightful tech leader join us for this memorable session. The best part came after his keynote when attendees had the chance to meet Woz and even get their picture taken with him! Click here

to watch Steve's session.


2. The New NextOS

Tomas Gorny, CEO of Nextiva, delivered an insightful keynote we could all relate to about the current crisis plaguing business communications. He unveiled a new operating system, NextOS, which enables businesses to manage all customer communication, team collaboration, and customer engagement points from a single platform. NextOS will create a new standard in workplace communication by leveraging powerful workflow automation and predictive modeling capabilities. As Gorny stated, "While businesses are hearing more from customers, they are understanding less because the information is scattered across different tools that were not designed for today's needs… NextOS was created to overcome this major problem through a single, natively-built platform to communicate with, engage with, and empower customers with an effortless experience." We're excited to see NextOS's impact on business communications!
1. Nextiva Cares

While the hashtag #NextCon16 was trending on Twitter, the true success lies in our contributions to our local community via Nextiva Cares, our philanthropic and community outreach program. NextCon is a non-profit event, and for this year's campaign, attendees were encouraged to share their experience on social media using #NextCon16. Nextiva Cares pledged five dollars to local non-profits for every social media post that included the hashtag on Twitter, Instagram, and Facebook. This led to over 4,100 social posts in just three days. As a result, Nextiva Cares donated $20,500 to the twelve local non-profit organizations that we support. The attendees really enjoyed getting involved and loved that they were able to make a direct contribution to the fundraising efforts. Each of the charities was extremely grateful for this generosity and appreciated the boost in awareness for their causes.
NextCon16 was an outstanding event filled with informative sessions that left each of us empowered to make a change in our businesses. Everyone enjoyed the beautiful Scottsdale weather, made meaningful connections, and had a great time. We're looking forward to everything NextCon17 has to bring!
More:
Steve Wozniak's Secrets of Innovation
Google's Chief Evangelist On How to Skyrocket Your Brand in the Digital Age
A Creative Way to Give Back: Nextiva Cares Donates $20,500 to Local Charities from NextCon16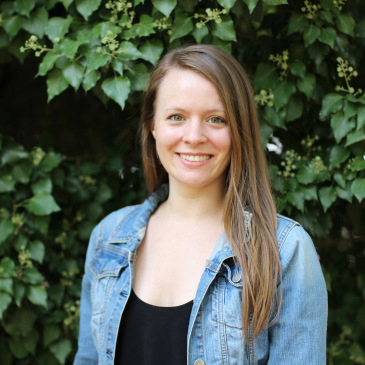 Nicole is the Marketing Communications Manager for Nextiva is passionate about our incredible growth, company culture, and promise of Amazing Service. Outside of marketing, Nicole enjoys cooking easy and healthy recipes, taking care of the office plants, and hanging out with her cat. To get in touch, follow her on LinkedIn and Twitter.