Nextiva sends an invoice to the billing email on file before and on the date of renewal. Customers can also view and print a copy of an invoice from the Nextiva Voice Admin Portal.
A Nextiva invoice includes the following account details:
Billing Summary

Package Name: The initial package offering
Subscription Plan Fee: Price of the initial package offering (per line)
Package Add Ons: Total fees for additional add ons (one-time fee)
Recurring Package Add Ons: Total recurring fees for additional add ons
Credits/Discounts: Credits and discounts are displayed directly under the respective package add on.
Shipping Charge: Total fee for shipping and handling

Taxes and Fees: Total fees and taxes, including E911, RRF, and FUSF charges
Total Charge: Total amount due
Billing Information
Contract Duration (Coming soon): The beginning and end dates of contract.
Service Location (Coming soon): The location(s) being provided the service listed on the invoice. 
New invoice coming soon! 👀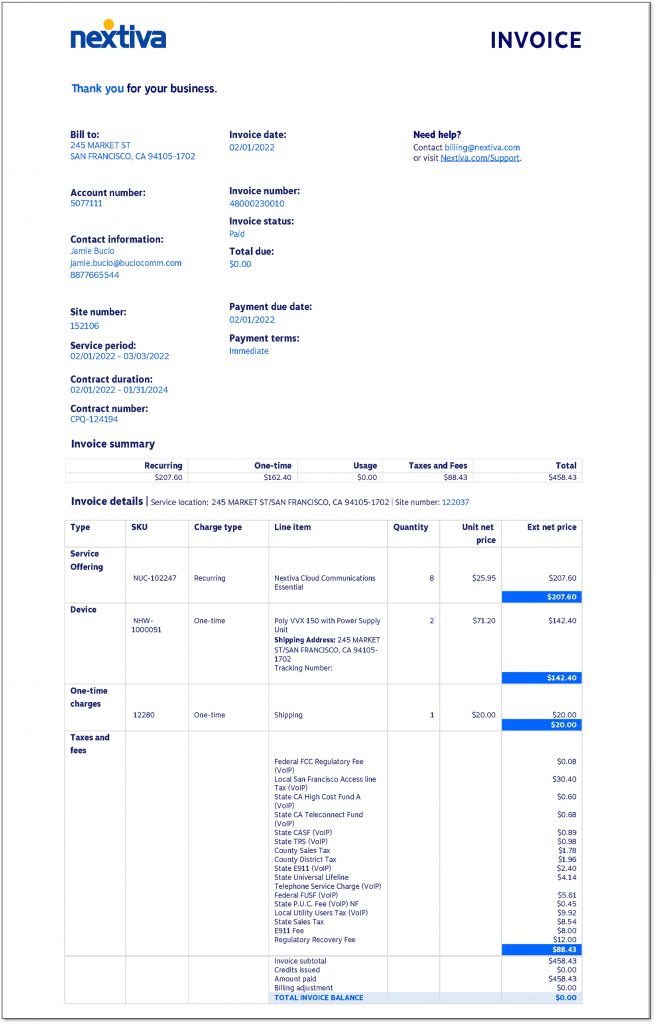 Current invoice (sample)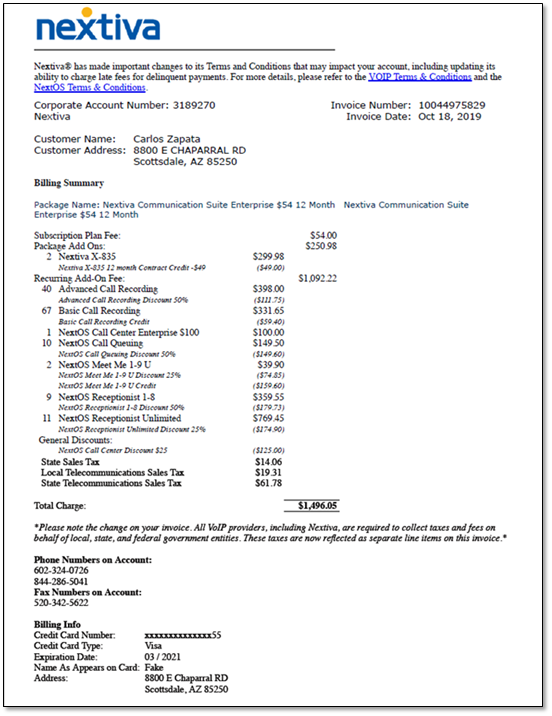 Related Articles: