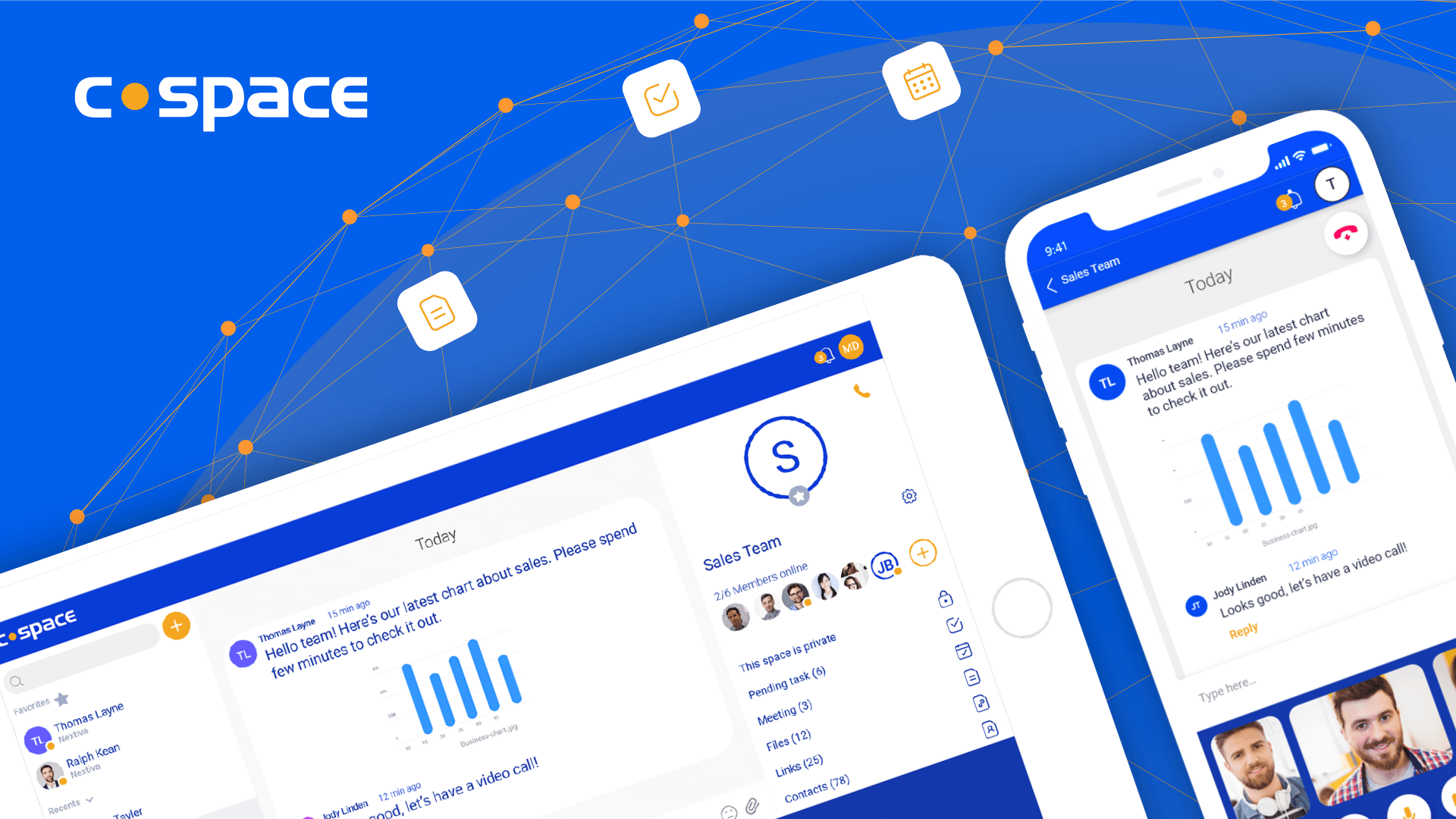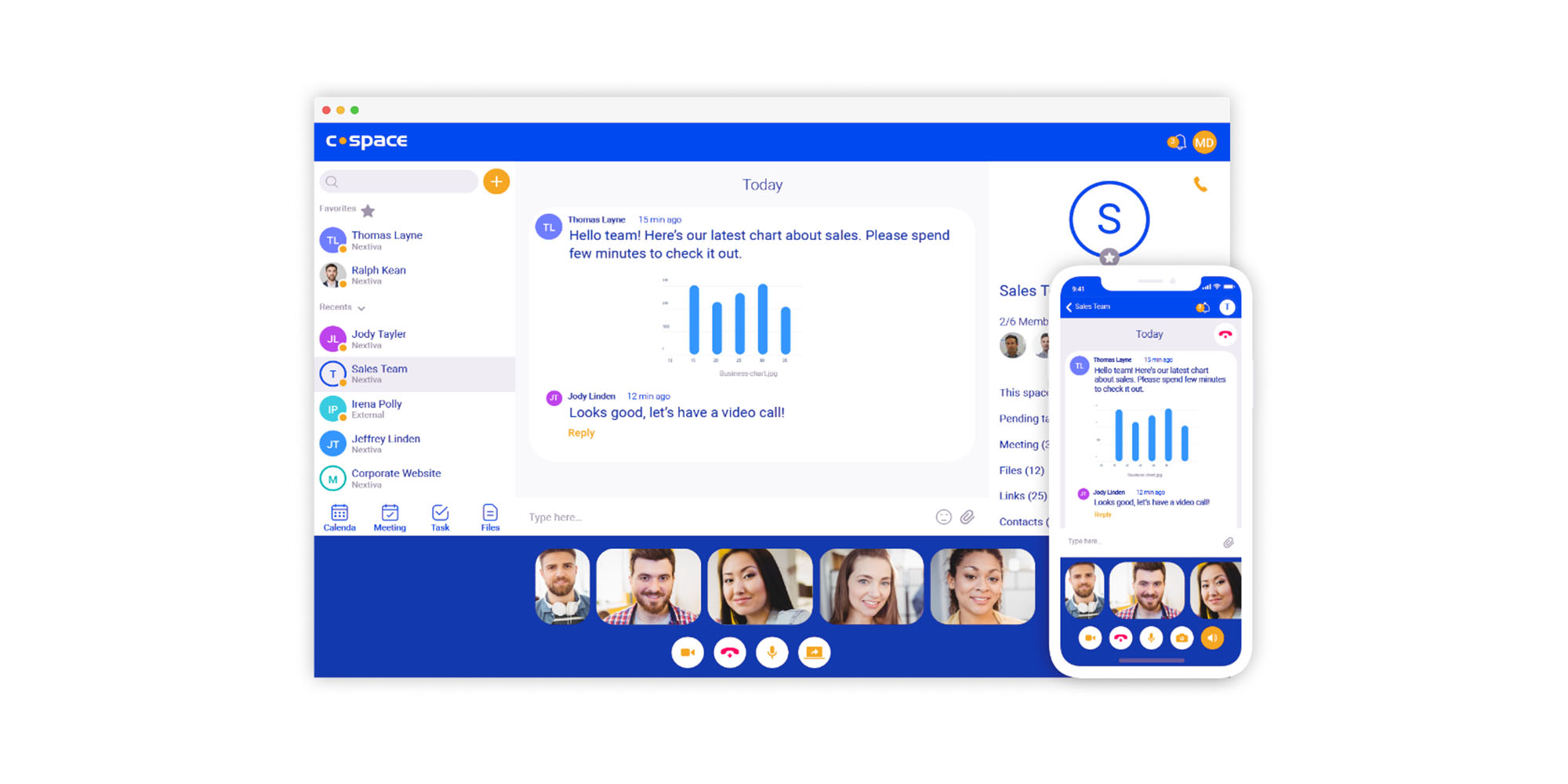 For many businesses across the United States, remote work is becoming the new normal. They are reshaping the way their teams interact with each other, some for the first time.
We're offering a solution to help these businesses navigate this shift. It's called Cospace. It enhances productivity for companies with remote teams.
Providing Amazing Service is always our top priority — it's at the heart of what we do. We play a crucial role in the lives of our customers by connecting them with their customers. We take that responsibility seriously. We've been hearing from our customers time and time again that they need a way to transition their teams to work from home — beyond the phone service we're known for.
Cospace is unlike any other team collaboration app today. Cospace lets your entire team work from anywhere and hosts your team communication in one place. We designed it to be simple so you can focus on your work, not a myriad of settings.

No other time in history have we had such a push for online collaboration. We hope you will see that Cospace keeps your team connected and highly productive.
Businesses with local and remote teams benefit from these built-in features of Cospace:
Chat & Collaboration – Unlimited group chat, participant feedback, and voting
Meetings & Calls – HD audio and video meetings, screen sharing, and one-to-one calling
Efficiency & Productivity – Task management, team calendar, and company directory
Internal File Sharing – Secure file sharing between business groups and individuals
Robust Administration – Unlimited team members with unlimited guests and user permissions
Instant Setup – Cospace works with nothing more than a browser alongside optional mobile apps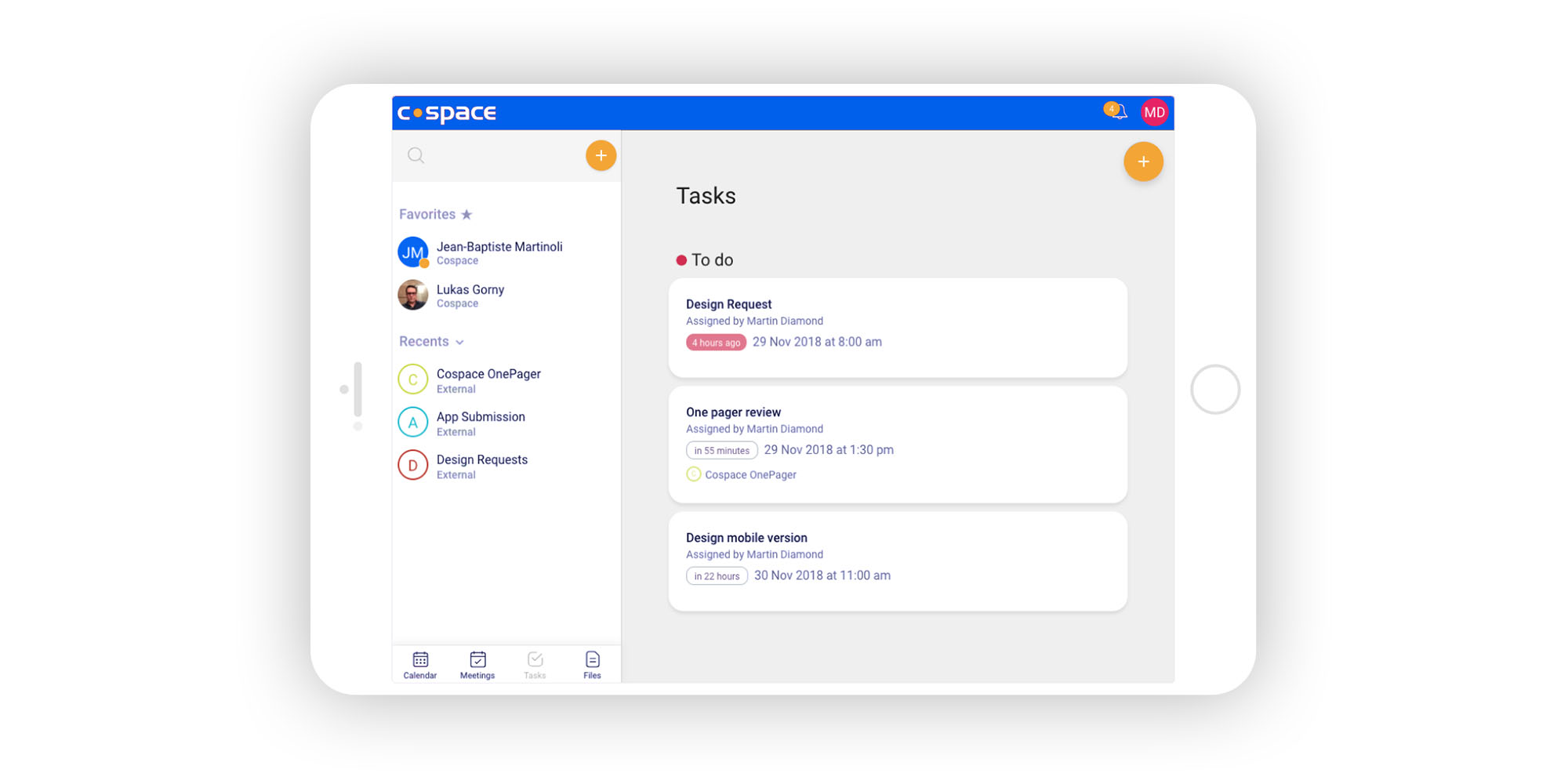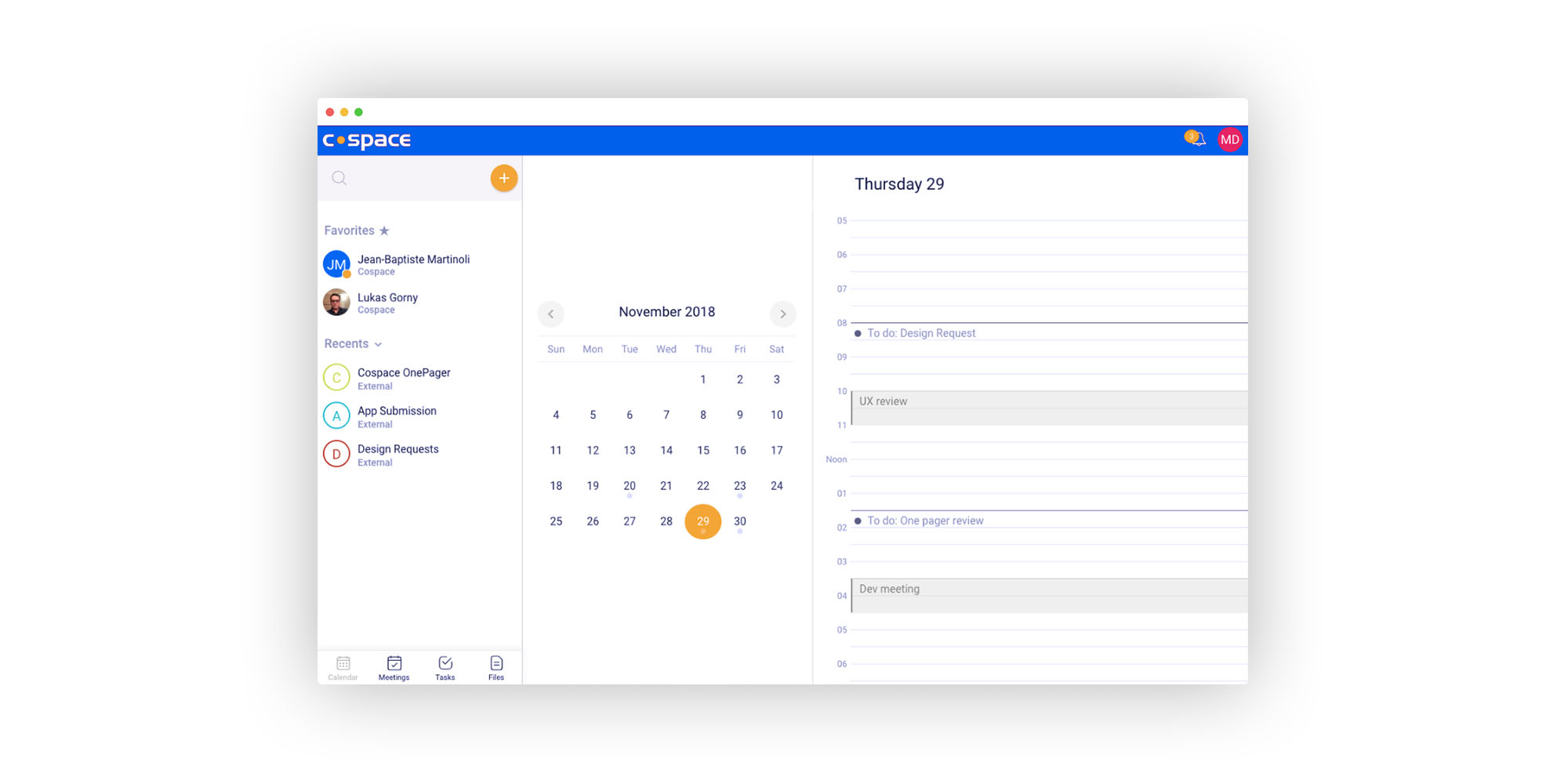 It takes only minutes to get started. You won't even need a credit card.

We want to empower businesses and entrepreneurs to work remotely. Small businesses are the beating hearts of our economy. Our collaboration app helps them stay productive and connected wherever they work.

For over 14 years, thousands of businesses have looked to Nextiva for reliable VoIP phone service every day. Not long ago, we unveiled updates to NextOS, which unites sales, support, and service functions with your phone system.
It's remarkable what's possible when you know, remember, and understand your customers.
Cospace and our virtual phone service help companies do just that.