Working remotely is becoming a large dynamic of company culture. The increasing amount of collaboration between companies, employees, and customers working across the country and internationally, means effective communication is more important than ever.
The Nextiva App can provide your company with flexibility, convenience, and scalability to enhance employee and customer engagement.
The Nextiva App is a softphone, which is an application that can be downloaded on your computer, tablet, or any mobile device, and also shares the same capabilities as a desk phone. Regardless of an employees' location, users are able to access account and feature settings easily within their device from anywhere. This results in increased productivity.
By using the Nextiva App, employees can manage their communications in one place and use voice, video, instant messaging, screen sharing, and presence services — all from one device.
Related: Working Remotely? Here's How to Empower Your Team With Nextiva
Wondering how companies maximize their productivity with the Nextiva App? Check out how these four companies use the app.
PetRelocation
If you're moving, it's important to find the right people to care for your pets and transport them safely to your new home.
Since they were established in Austin, Texas in 2004, PetRelocation puts pets first by helping relocate them when their owners move across the country or internationally. Thousands of pet owners trust PetRelocation to transport their pets safely from point A to point B.
When the company was researching various communications providers, the Nextiva App provided everything they were looking for. PetRelocation had been using softphones, and continue to use softphones for mobility and ease of use. The App also has a phone tree, greater usability on the backend, a chat feature, presence, and more.
The Nextiva App helped PetRelocation make the decision to switch to Nextiva.
"We had VoIP with our former provider, but now we have a total communications service," said Timothy Phillippe, PetRelocation consultant.
"The Nextiva App is not your cell phone; it's a great feature of Nextiva's VoIP phone service, and is definitely the one I'd recommend."
Everyone in the office now uses the chat, presence, and video chat features of the Nextiva App and they are working on learning even more about how they can use their phone system to grow their business.
Direct Buy
When making a purchase online, it can be a guessing game as to the quality of the product and if the value matches the customer's expectations when it arrives on their doorstep. With DirectBuy, members have access to quality merchandise without an expensive price tag.
DirectBuy is a buyer's club that allows members to purchase items directly from vendors. For over 40 years, the company has provided great customer service along with quality products. Members pay a membership fee so they can access merchandise sold at wholesale prices, including home furnishings, flooring, appliances, and more.
The company decided to look for another VoIP provider when their previous communications system was limiting in its features. DirectBuy chose Nextiva for the range of reports, features, and add-ons available — all of which help them run their business more efficiently.
Over 600 DirectBuy employees use the Nextiva App for desktop for their phone needs. This number includes 500 employees in Merillville, and about 100 remote employees.
By using the Nextiva App, DirectBuy has the flexibility to operate across the United States and Canada. Dale Sturgill, Contact Center Director, said remote employees use Nextiva as though they're sitting in the office.
"They use the softphones connected directly through their laptop. Our customers have no idea if they are talking to someone in our headquarters in Merrillville, or with someone who is working from home from locations across the country."
Sturgill said the App keeps the company running even when severe weather conditions arise that could stall productivity if they didn't have the app.
 "They can just plug in at home, and it's as though there are no problems."
Concordia Health
If an accident occurs, one of the most critical aspects of recovery is to have a compassionate and educated insurance company.
Concordia Care Inc. is a specialty risk transfer care-coordination company with offices in Florida and New Jersey. Founded in 2011, the company services insurers, government entities, self-insured plan sponsors, and other managed care organizations.
With their goal to reduce the overall cost of quality healthcare for the patient in mind, Concordia prioritizes the patient by developing a personalized recovery plan.
Concordia's previous provider, a PBX solution, required ongoing maintenance and support, so they began looking for another communications system. After looking into Nextiva, and the features offered, including HIPAA compliance, in 2016, Concordia switched to a VoIP solution and Nextiva as their provider of choice.
The company uses the Nextiva App extensively; employees log in on their cell phones and have the same capabilities of a desk phone. The App provides employees mobility and flexibility, which is imperative to Concordia's CEO, Joseph Berardo.
"What's important to me is that when my office phone rings, no matter where I am, I want to be able to have access to it."
With a couple of quick button pushes, the team can take calls between cell phones and desk phones with ease and without interruption.
Criteo
Criteo focuses on retargeting advertising, working with Internet retailers to personalize online ads. By using cookies, they create banner ads to show what people were previously looking at. They started in France, and have expanded across the United States and Latin America, opening offices in Boston, New York, Chicago, and Miami.
After outgrowing their analog phone system, Criteo started looking into various communications providers, and switched to Nextiva after realizing the affordable prices, and features available.
Leaders of the Criteo team chose which features they wanted the office to learn, which included the Nextiva App. Over 50 sales representatives use the feature, which allows them to use their cell phones as desk phones to make and receive calls when they're away from the office using their business phone number.
Pete Ciampa, IT Service Desk Analyst, said,
"They love having the freedom to adjust their cell phone's caller ID, and make it seem as though they are still at their desks,' Ciampa said. "They caught on quickly with the training from Nextiva and were able to start using the App right away."
The Nextiva App can provide your employees with flexibility, and convenience, and improve productivity so they can work from anywhere.
Nextiva's State of Business Communication Report Reveals Pivotal Trends in 2020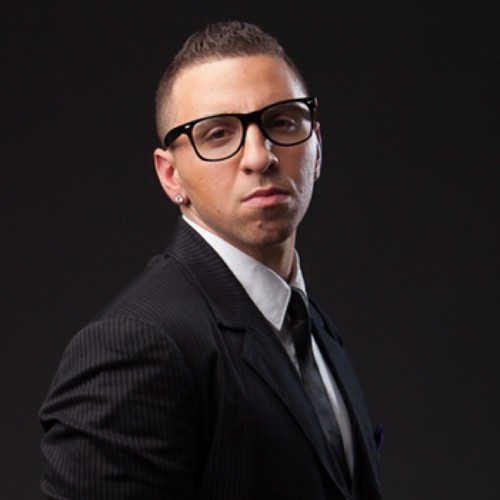 Gaetano DiNardi is the Director of Demand Generation at Nextiva and has a track record of success working with brands like Major League Baseball, Pipedrive, Sales Hacker and Outreach.io. Outside of marketing, Gaetano is an accomplished music producer and songwriter - he's worked with major artists like Fat Joe, Shaggy and loves making music to stay turbocharged. To get in touch, follow him on LinkedIn.