How loyal are customers to your business? How likely are they to recommend your products and services to others? Doing a Net Promoter Score survey (NPS) can help you get the answers to these questions quickly and take action to build more customer loyalty.
The Net Promoter Score survey was developed by Bain & Company and works like this: You ask customers one simple question: How likely are you to recommend our company/product/service to a friend or colleague? and have users answer on a scale of 0 to 10 (where 0 means not at all likely and 10 means definitely likely.
The test is scored this way:
Promoters" are loyal customers who keep buying from a company and urge friends to do the same (scores of 9 and 10)
"Passives" (scores of 7 and 8) are satisfied customers, but are also at risk of being wooed away by your competitors.
"Detractors" (scores of 6 or under) are dissatisfied and at risk of spreading negative word-of-mouth about your company.
To find your Net Promoter Score, subtract the percentage of Detractors from the percentage of Promoters. The resulting percentage is your score. For instance, a company with 40 percent Promoters and 10 percent Detractors has an NPS of 30 percent. Any NPS over zero is good; an NPS of 50 percent or more is considered excellent.
In order to make your Net Promoter Score survey effective:
Deliver the survey at the right time. It needs to taken sent soon enough after the customer experience that customers remember it, but not so soon that they haven't gotten to use the product or service yet.
Include room for open-ended follow-up. After the single question, include an optional section on your survey for additional comments:
Please tell us what you like or don't like about our company.

Would you like to be contacted to discuss this?

Name/Phone Number/Email
This gives customers who are unhappy with you space to "vent" about what they didn't like, as well as to be heard.
Take action on both Detractors and Promoters. Promoters are much more likely to be loyal to your business, buy more from your business and prove more profitable to your business. Use tactics such as:
Offering them loyalty rewards

Offering rewards for referring a new customer

Upselling additional related products and services
Detractors, meanwhile, are likely to badmouth your business, so do your best to change what they're unhappy about. If a Detractor asks to be contacted, do so immediately! Positive outreach can turn Detractors into Promoters.
Share results with your team. Let your staff know your business's NPS as well as any specific praise or criticism that customers share in the survey. By doing so, you can help them improve customer service and overall performance.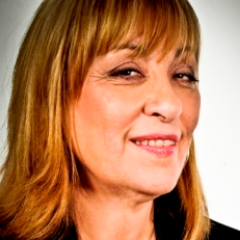 Rieva Lesonsky is CEO of GrowBiz Media, a media and custom content company focusing on small business and entrepreneurship. Email Rieva at rieva@smallbizdaily.com, follow her on Twitter.com/Rieva and visit her website, SmallBizDaily.com, to get the scoop on business trends and sign up for Rieva's free TrendCast reports.