In support of Cleft & Craniofacial Awareness month in July, Nextiva Cares partnered with the Barrow Cleft and Craniofacial Center in Phoenix, Arizona to help bring together patients and families who visit the hospital.
Those who have been treated at Barrow Cleft and Craniofacial Center attended a summer workshop to build self-confidence and a sense of community. Part of their workshop included a community service project to unite patients and volunteers. The purpose of the project was to spread human kindness by giving a gift bag to patients and visitors in the waiting rooms of the hospital. We were honored to receive an invitation to participate and get to know a group of teens and young adults who have been affected by this disorder and to help inspire them to pursue their passions. In addition, Nextiva Cares was proud to donate items for the gift bags, as well as our time to help make the project a reality for the patients and the organization.
The Barrow Cleft and Craniofacial Center is recognized by the American Cleft Palate Association as both a Cleft Palate Team and a Craniofacial team, the only team in Arizona with this recognition. Cleft and Craniofacial disorders are abnormalities of the skull and face, and the vast majority of them are present at birth. In fact, in the United States it is reported that 7,090 babies are born annually with one of these defects. These types of disorders can have devastating effects on an individual, such as difficulty eating and eyesight limitations. Barrow's specialists are skilled in treating all aspects of these disorders, including both physical appearance treatments as well as emotional coping.
The center is able to help young children who have been diagnosed with a cleft lip, cleft palate, or other craniofacial disorder; older children and adolescents with untreated disorders; and adults with a cleft palate disorder. The center provides a wide range of services to ensure each patient receives the best care, such as surgeries, speech pathology, dentistry, physical therapy, and psychology. In addition to these services, the center also coordinates a monthly support group for individuals who are affected by these disorders to come together and gain encouragement. Check out Barrow's website for more information about this foundation and the work that they do.
Nextiva Cares is our community advocacy and philanthropic initiative focused on supporting organizations we are passionate about in our local community. We're proud to support local non-profits like Barrow Cleft and Craniofacial Center, which contributes to the overall health of our community.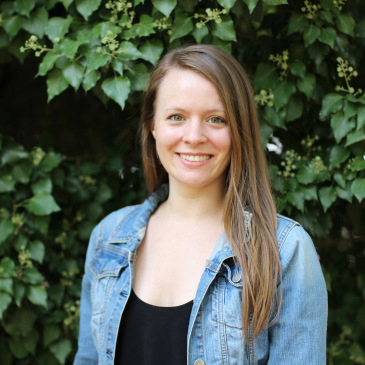 Nicole is the Marketing Communications Manager for Nextiva is passionate about our incredible growth, company culture, and promise of Amazing Service. Outside of marketing, Nicole enjoys cooking easy and healthy recipes, taking care of the office plants, and hanging out with her cat. To get in touch, follow her on LinkedIn and Twitter.