While so many people celebrated this Thanksgiving with full bellies and plenty of leftovers, 1 in 6 Americans still face hunger every single day – even on days like Thanksgiving. So this November, Nextiva Cares supported Resurrection Street Ministry (RSM), a local food pantry in Mesa, Arizona, with a food donation drive at our headquarters in Scottsdale. RSM supports thousands of local veterans, senior citizens, homeless individuals, low-income families, and those suffering from afflictions and addictions.
All month long, Nextiva employees volunteered their time and money to provide food for those in need. Some collected cash from team members and purchased food in bulk, and some even made multiple trips to their local grocery store to ensure the donation bins around the office were overflowing with non-perishable goods. Nextiva Cares matched all employee donations and in total, we were able to raise nearly 2,200 pounds of food – creating 2,760 meals for Arizonans in need.
There are many great food pantries and other nonprofit organizations in the Phoenix area and worldwide, and it is always difficult to focus on just one. But RSM's mission and commitment to the community were so strong, it was clear that we needed to offer our support. As Nextiva Cares partners with a different local organization each month, we look to create lasting relationships with each one. We also hope that by helping a variety of organizations, we can make a greater impact on the entire Phoenix Community.
"Before partnering with RSM, I had no idea who they were or what they did. I love that through Nextiva Cares, we are able to help bigger nonprofits that are well-known, as well as the smaller, local ones. It's also great knowing that all of our effort is going back to the Phoenix community."

-Staci Matt, Customer Success Marketing Manager
Resurrection Street Ministry began in Mesa, Arizona as a street outreach ministry in 1984 and added a group home twelve years later in 1996. This additional resource allowed the organization to provide assistance to individuals and create group home, faith-based programs that assist Arizonans in need. For example, RSM has its own on-site thrift store, S.T.U.F.F. (Special Treasures of Useful Fashion & Furniture) with special offers for senior citizens and veterans, and 98% of all proceeds are donated directly to its outreach programs, food pantry, and veterans in need.
With Nextiva Cares' November donations, RSM will be able to feed over thirty people for an entire month, helping us put an end to homelessness and hunger in Phoenix.
Nextiva Cares is Nextiva's community advocacy and philanthropic initiative focused on supporting charity organizations in our local community. We're proud to support local nonprofits like Resurrection Street Ministry, which fights to reduce hunger and homelessness in our community, especially among veterans and senior citizens. To continue spreading holiday cheer, Nextiva Cares is partnering with Toys for Tots for our December initiative to distribute toys for less-fortunate children in the Phoenix community.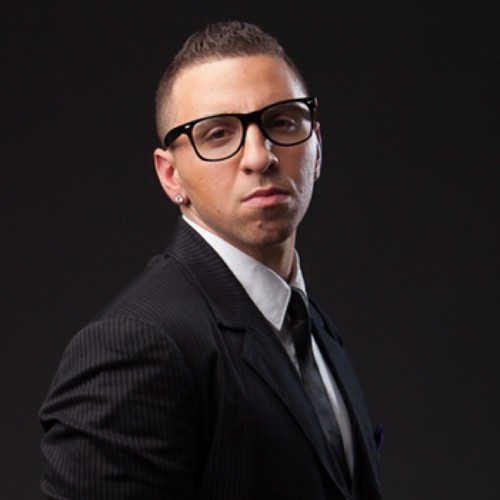 Gaetano DiNardi is the Director of Demand Generation at Nextiva and has a track record of success working with brands like Major League Baseball, Pipedrive, Sales Hacker and Outreach.io. Outside of marketing, Gaetano is an accomplished music producer and songwriter - he's worked with major artists like Fat Joe, Shaggy and loves making music to stay turbocharged. To get in touch, follow him on LinkedIn.