We're excited to announce our largest channel investment in company history.
Today marks the official introduction of NeXus, our enhanced Channel Partner Program. We've also expanded our channel leadership team with the addition of three industry channel veterans as new Vice Presidents reporting into our new CRO, Eric Martorano.
These significant channel investments and key hires reflect our commitment to empowering our 4,500 channel partners to propel their success and accelerate adoption of Nextiva's connected communication solutions.
NeXus Partner Program
NeXus will give Nextiva partners access to the most robust set of marketing and sales resources and tools in the industry.
Free Marketing Automation
Nextiva premium partners enjoy free access to the most robust set of pre-and-post-sales and marketing tools, including CoNEXtion, a complete, full-function marketing automation system.
Gamified Training
Training has been gamified to enhance effectiveness as partners earn certifications, which enable them to create and deliver their own high-margin services wrapped around Nextiva platforms.
Incentives, Incentives, Incentives
Nextiva is well known among its 4,500 current partners to constantly offer generous incentive programs, lucrative promotions, sales performance incentive funds (SPIFs), and an innovative investment-matching marketing development fund (MDF) program.
Playing at the Top
Partners achieving Nextiva's top-tier Platinum Premier status unlock an exclusive set of enhanced benefits, including dedicated field-based channel managers, free access to CoNEXtion marketing automation managers, special Platinum-only promotions, and increased MDF.
These partner enablement resources are available across three distinct levels of partnership: Authorized, Gold Certified, and Platinum Premier. Nextiva's top-tier Platinum Premier partners unlock select benefits, including regional channel sales and field marketing managers, dedicated MDF, enhanced CoNEXtion campaigns, new certification opportunities, added incentive programs, and more.
NeXus is the newest addition to Nextiva's commitment to the channel, complete with an elite Achievers Club. Each year, the winners are honored with a luxury vacation. In 2021, ten Nextiva partners will embark on the 4th Achievers Club trip to Cabo, Mexico. Previous trips have included Curacao and St. Lucia.
Welcome Nextiva's New Channel Leadership Team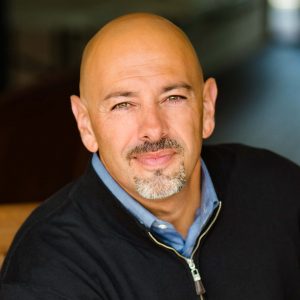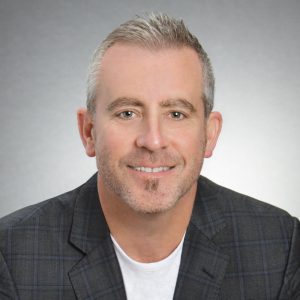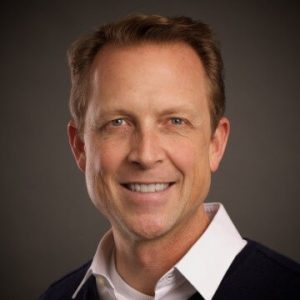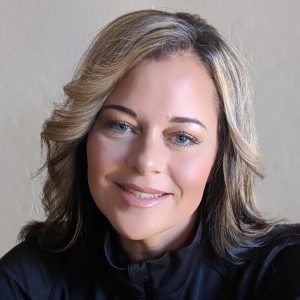 Leading the charge is our new Chief Revenue Officer, long-time Microsoft senior executive Eric Martorano, who also served as an executive at Intermedia and Accordo Group. Now, with our channel growth and expansion, we've brought on two new Vice Presidents and promoted a third reporting to Eric.
"Over the years Nextiva has seen incredible channel growth by delivering innovative products that are useful and easy to use, a secure and reliable network, and amazing service to its partner community and their customers," said Eric Martorano. "To continue this growth trajectory, Nextiva is making its most significant channel investments to date with the launch of our new partner program NeXus, the addition of three top industry executives to our channel leadership team, as well as new channel resources and programs."
Eric Roach, former Microsoft sales leader and executive at Accordo Group and Intermedia, was appointed as Nextiva's VP of Channel Development.
"If my 20+ years of experience has taught me anything, it's that a healthy, profitable channel ecosystem is not just important, it is a critical lifeline to sustainable sales growth and a successful go-to-market strategy," said Eric Roach. "The investment that Nextiva is making in the channel is the next step to building upon and accelerating what the company has already been so successful in creating."
Hank Humphreys, former Global Channel Chief at Dropbox and channel leader at Google, is Nextiva's new VP of Revenue Strategy and Operations.
Hank said, "We aim to ensure a frictionless, highly profitable program for our partners. My team and I are focused on delivering the materials and support our valued partners need in order to excel in the market. I look forward to celebrating our mutual success in the coming years."
Cathryn Valladares has been promoted to VP of Enterprise Solutions. Her newly established Enterprise Solutions Team works in close partnership with Nextiva partners to strategically position and demonstrate the advantages of Nextiva's connected communications solution for enterprise customers.
"Throughout my tenure at Nextiva one thing is for sure: Nextiva is more committed than ever to the success of our channel," Cathryn commented. "Nextiva has always remained true to their desire to provide the best. From our newer products to the NeXus program, stellar leaders, and our Enterprise Solutions team, there is no doubt that Nextiva is all-in. These advancements are a true testament of our commitment to take it to the next level."
Together, these new leaders join our dedicated channel team that has been highly focused on advancing Nextiva's continued aggressive growth in the channel.
Reporting to these leaders and others serving the channel are Nextiva's regional channel sales managers, partner account managers, a channel marketing team which includes field marketing, solutions engineers, enterprise architects, and dedicated pre- and post-sales channel support specialists.
"The channel has proven itself to be powerful partners in building sales momentum and delivering the best possible customer experience," explains Martorano. "These are but the first of many significant investments Nextiva will be making in the channel community as part of our commitment to customer success!"
Want to become a Nextiva channel partner? Check out the Nextiva Channel Partners page to learn more.