Having a great product or offering good value is no longer enough to put your business ahead of the pack. Today, what matters most is customer experience. A study by Walker projects by 2020, customer experience will be the single biggest brand differentiator — ahead of price or product.
No wonder that by 2018, Gartner predicts, over half of the businesses will increase their investments in customer experience innovation. How can your business stay ahead of the pack in offering a standout customer experience? Focus on the essentials. Here are the three keys to great customer experience:
1. Consistency
Whether your company sells B2B or B2C, the days when customers would put up with a slow, clunky website or waiting (and waiting) on hold are gone. It doesn't matter if they're communicating with your business in person, online or on the phone—they expect the same quality of experience no matter how they interact with you.
What's more, the way customers choose to interact with you may change from day to day—or hour to hour. As a result, you've got to provide a multitude of options to suit their preferences. That may include self-service through a knowledge base user community, live chat, or calling into a call center.
Cloud-based solutions such as a Cloud PBX help ensure your customers always enjoy a consistent customer experience. With a virtual receptionist and the ability to route calls to any phone, customers never have to know whether you're in the office, in your car, or on a business trip halfway across the globe.
2. Mobility
Now that online searches on mobile devices have overtaken the number of searches on desktops, it's no surprise mobile users expect a great customer experience from your business on their mobile devices. For consumers and B2B buyers alike, the smartphone is becoming the starting point for all interactions with businesses, from research to consideration to purchase.
3. Speed
In our 24/7 society, speed is of the essence. Cloud-based solutions like Nextiva's call centers help ensure your customers never have to wait—and that means a good customer experience. For example, Nextiva automatically routes callers to the correct queue in the right priority, matching them with the agents who are best able to handle their particular concerns. Of course, speed without quality means nothing, which is why Nextiva uses real-time and historical reporting to monitor call-center agents' performance.
Related: 25 Call Center Best Practices That Delight Customers in 2020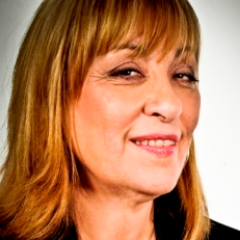 Rieva Lesonsky is CEO of GrowBiz Media, a media and custom content company focusing on small business and entrepreneurship. Email Rieva at rieva@smallbizdaily.com, follow her on Twitter.com/Rieva and visit her website, SmallBizDaily.com, to get the scoop on business trends and sign up for Rieva's free TrendCast reports.