Do you have a "virtual assistant" like Siri on your mobile phone? The other day I read a fascinating article about the future of this technology. In the not-so-distant future, it seems, our devices, apps and GPS could be so seamlessly integrated that they will read our calendars and constantly send us reminders and notifications of events and opportunities. For instance they'll be able to remind us we have a dentist appointment, and then when we're there, alert us that the bakery next door has fresh-baked cookies on special.
However, there's a fine line between customer communication that's welcomed and customer communication that is considered intrusive. (Envisioning that future, my initial "Oooh, that would be cool" response rapidly turned into the reality of how annoying a constant barrage of dings, pings and flashes from my smartphone would be.)
Fortunately, there are plenty of ways to communicate with your customers today. The key is to pick and choose which ones make the most sense for your business and for your customers. Here are some options to consider:
Email:

Studies continue to show that while it may not have the "hip factor" of social media, email is one of the most effective marketing methods for both B2B and B2C companies. One reason it works so well is just about everyone has email these days—from Millennials to seniors. For greatest success, be sure you use opt-in email, don't email too frequently, and include calls to action in each email.

Direct mail: Good old-fashioned direct mail (postcards, flyers and letters) works for many businesses, especially those that target a local customer base or cater to older consumers who still like to receive mail. In an era where most marketing is done digitally, sending mail can actually help your business stand out. Save on postage by using postcards or distributing fliers door-to-door.
Social media: There are so many social media options out there it can quickly get overwhelming. However, one key to social media success is being consistent, so if you're just starting out with social, start small focusing on one or two social networks. Facebook is pretty much a given for B2C companies, but Pinterest and Twitter can also work well. For B2B, focus on LinkedIn and Twitter. Post regularly, use lots of photos, keep it interesting and useful, and monitor your results. If one social channel isn't paying off, dial it back and try another.
Phone: When it comes to customer service, the ability to speak to a live person, when necessary, is pretty much essential. Plus, in these times when so much customer support is self-serve, automated or requires people to wade through thousands of posts on message boards, having live phone assistance can really set your business apart. However, the phone is also an ideal way to communicate via cold calls, follow-up calls or to build relationships with prospects if your company has a long sales cycle.
With so many options for communication, there's no excuse not to stay in touch with your customers today.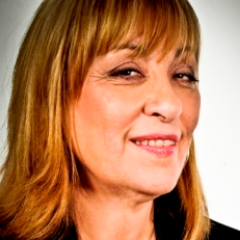 Rieva Lesonsky is CEO of GrowBiz Media, a media and custom content company focusing on small business and entrepreneurship. Email Rieva at rieva@smallbizdaily.com, follow her on Twitter.com/Rieva and visit her website, SmallBizDaily.com, to get the scoop on business trends and sign up for Rieva's free TrendCast reports.