Communication between people is one of the most fundamental human activities and dates back millions of years.
While initial communication capabilities were somewhat primitive, over time, we began to communicate through physical media such as stone carvings and paintings dating back to 30.000 BC. Written language started to appear in about 3000 BC, followed by postal services, newspapers, books, and the telegraph in 1832. The telephone was invented in 1876, followed by radio, television, fax machines, the internet, and the iPhone in 2007.
All the technology innovations in communication centered around two aspects: the media and the delivery mechanism. The media evolved from carved pictures and symbols to the written word, photos, audio, and video. And the delivery mechanism evolved from stone tablets and wood carvings to cloud-based phones and computers with numerous communication applications.
But with all this innovation within communications, one thing has not changed: we still need to manually process each piece of communication to comprehend it. We need to read each text, listen to every phone call, and watch every video to understand what is being communicated to us — until now.
Communications move to the cloud
Cloud communications have made interacting via voice, video, chat and email accessible from any device, in any location. Fundamentally, the innovation of UCaaS improved delivery. Now, all these communication channels are centralized in one application and delivered via the cloud. But by digitizing all of these communications streams, cloud communications has created the potential to ascend into a whole new realm: one of automation, intelligence, and insight.
As a leader in cloud communications, Nextiva has built a business of serving over 80,000 customers with the most advanced cloud-based voice, video, messaging, and collaboration solutions. And now Nextiva plans to take communications to the next level with NextOS.
NextOS redefines the next generation of communications by not only connecting people through any medium on any device from any location through one unified application but by also adding intelligence, automation, and sentiment analysis to those communication streams. AI and analytics make it possible to analyze communications regardless of the medium or delivery mechanism. Company leaders leverage it to create action and insight that can propel the business forward automatically.
This makes NextOS an ideal solution for one area where many businesses struggle: customer communications.
Customer communications challenges
Almost every business, large and small, struggles with customer communications for a number of reasons. First, companies typically have between 12 and 25 applications involved in the customer experience. These applications create silos of data that are not integrated together into one single view of a customer's status and needs.
Second, these applications require a manual interface to the customer: a sales rep talks to a customer and types information into Salesforce, and a support rep talks to a customer and types information into Zendesk. A business hopes that these manual interfaces are capturing the true nature of customer needs, and recognizing opportunities for new product sales, or identifying issues that could result in churn or lost revenue.
Third, these different applications and teams managing them create a very fragmented experience for the customer. The support rep you are talking to today will likely not know what you told your sales rep yesterday. This creates the impression that a business is disconnected from its customers, even though it has invested in numerous systems and teams designed to improve the customer experience.
Nextiva solves these problems by centralizing all customer communications into one platform, NextOS, which then integrates into every application that a business uses to help manage its customers. Customer communications are no longer fragmented across dozens of applications. They are now centralized in one place to make sure that nothing gets lost and that a complete picture of a customer's communication and future needs is realized.
Connected customer communications
By itself, this centralization of customer communications would be a massive improvement over today's solutions. NextOS does much more.
It analyzes the digital streams of customer communications with AI and powerful analytics to automate actions for a customer's needs without needing live assistance. NextOS brings together signals from multiple communications streams to examine customer sentiment and recommends smart actions to be taken for the customer's benefit. By analyzing communications, NextOS determines if a customer is ready to purchase a new product or identify the risk of churn in the near future and initiate remedial actions.
Not only does NextOS deliver a better customer experience for every business through connected customer communications, but it also liberates company sales, support, services, and finance teams from struggling to understand any situation with every customer. Now they can examine the entire customer journey to deliver the optimal customer experience.
Just as communications have been a fundamental human endeavor for millions of years, customer communications have been an essential component of business since the dawn of commerce.
Nextiva is revolutionizing customer communications with NextOS, which centralizes customer communications onto one platform, integrates into all customer-oriented applications, and analyzes customer communication streams from every channel through powerful AI and analytics to better connect every business with its customers. The future of customer communications is NextOS by Nextiva.
Related: Business Leaders Should Stop Worrying About the Future of Work — Here's Why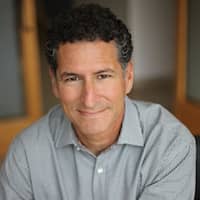 Al Campa spearheads global marketing for Nextiva. With more than 25 years of technology and SaaS experience, Al works closely with the team to drive marketing, sales, go-to-market, and branding initiatives. Prior to joining Nextiva, Al was an entrepreneur and executive at a number of SaaS and technology companies, where he created new categories and spearheaded global growth initiatives.