If you are an Office Manager for your Nextiva Link account you have full access to your billing information within your Nextiva Link Portal. The Billing section provides an overview of your account, as well as your current usage, Credit Card maintenance, and the ability to instantly pay your Subscription Fee. Only Office Managers with full access can view this information.
To View Your Billing Summary:
As an Office Manager, you can access your Office Manager portal by clicking

HERE

.
Log in to the portal with your admin credentials.
From the main dashboard, click Billing. 

Billing History is where you can review your previous invoices. Select a From Date and a To Date and make any additional selections desired, then select the Filter Results button. If an invoice has not been released in the specified time frame, an invoice will not be shown.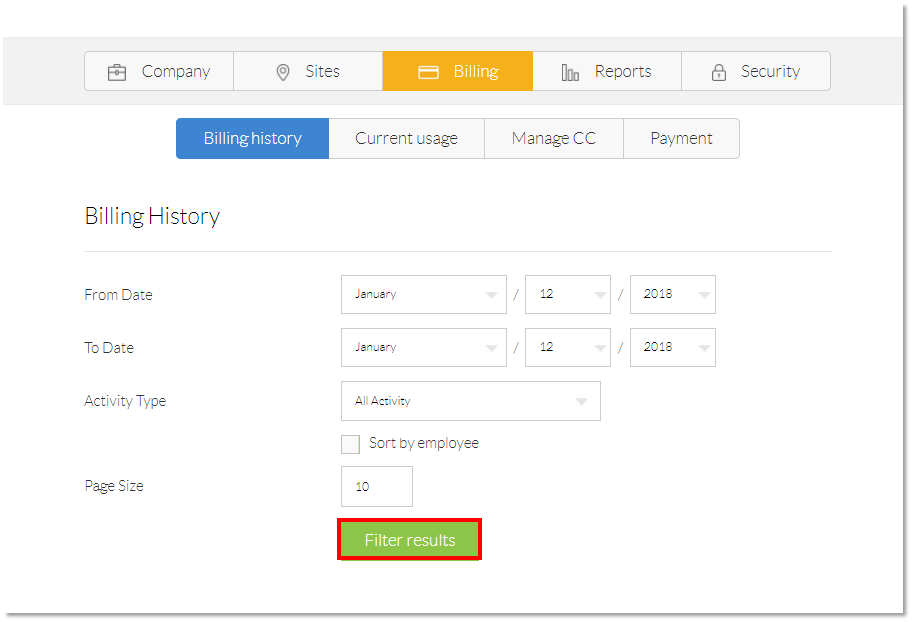 Select the Billed amount to the right of Credit Card Recharge.
The invoice will be displayed showing all charges made during that invoice period.