E911 is the address you have on file for your account that emergency calls will see when calling them. If you call 911 they will see the address you have set here to respond to, so it is very important to make sure the E911 address is accurate and updated when needed. This can be different from the billing address you have on file, and if you have multiple sites you will need to make sure the E911 address is set up correctly for each site.
To Update the E911 Address Information for a Location: 
Visit 

www.nextiva.com

, and click Client Login to log in to NextOS.
From the NextOS home page, select Voice.
From the Nextiva Voice Admin Dashboard, hover over Locations at the top of the dashboard and click Manage Locations.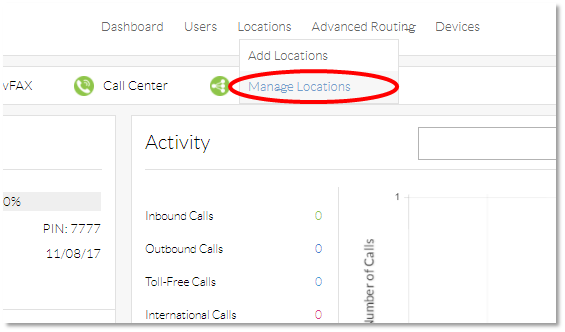 Manage Locations
In the Manage Locations section, find the Location for which the E911 address needs to be updated and click the name of the location, or the pencil icon to the right of the Location.

Editing a Location
Scroll down, and click the E911 Address selection. Enter the required information, ensuring accuracy, and click the green Save button to save the changes.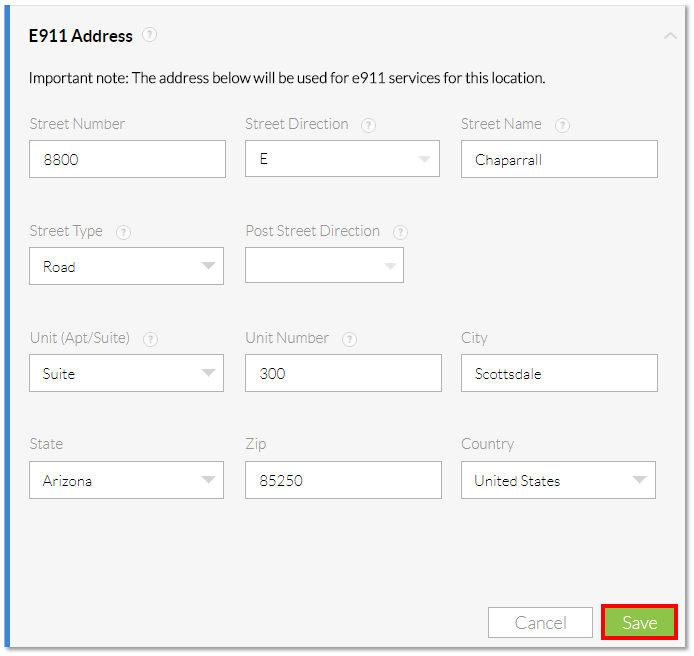 E911 Address Information Update
What is the E911 fee on my bill?
E911, or "Enhanced 911", is a fee charged to every VoIP line of service, and has been a service mandated for VoIP providers since 2005. Dialing 911 from your Nextiva phone will enable emergency services to locate your geographic location based on the information provided within your Nextiva portal. It is crucial that the address and location for each employee's device is up to date at all times.