The Nextiva vFAX billing portal is a separate website from the vFAX portal and is only used for stand-alone vFAX accounts. Nextiva vFAX customers can update their billing and security information, and access the vFAX portal from the Nextiva vFAX billing portal.
Visit https://portal.nextivafax.com. Enter the username and password provided in the welcome email.
NOTE: The first time logging into the vFAX billing portal, users will be prompted to change the password, set up a security pin, and answer two security questions for the Nextiva vFAX account.
Account Profile
Users can view account details, such as the account name and account number under Account Profile.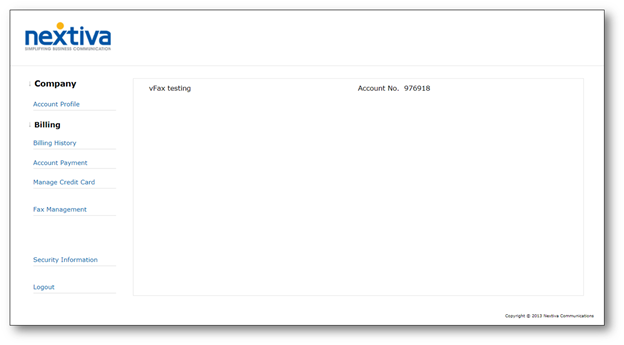 Billing History
Users can view all billing history and page usage for the specified time period selected under Billing History.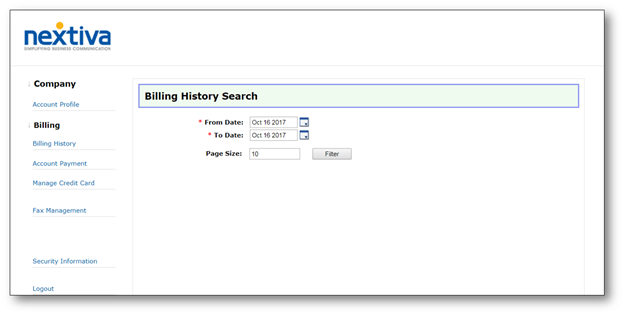 Account Payment
Users can view and process the subscription fee payment under Account Payment.
NOTE: After processing the subscription fee, an invoice will be sent to the billing email on file.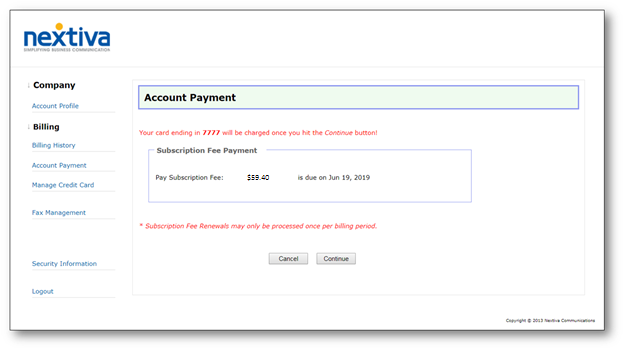 Manage Credit Card
Users can update the credit card on file and billing address under Manage Credit Card. To add a new credit card, click Add New Credit Card on the top right corner and fill out all the required information. When completed, click Continue to save your new credit card information.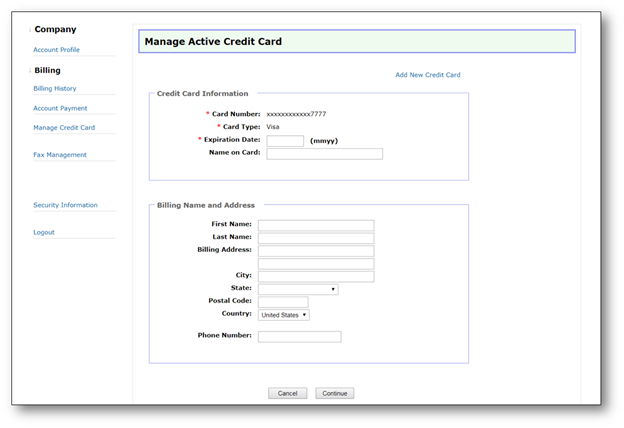 Fax Management
Users can access and manage the vFAX portal directly under Fax Management.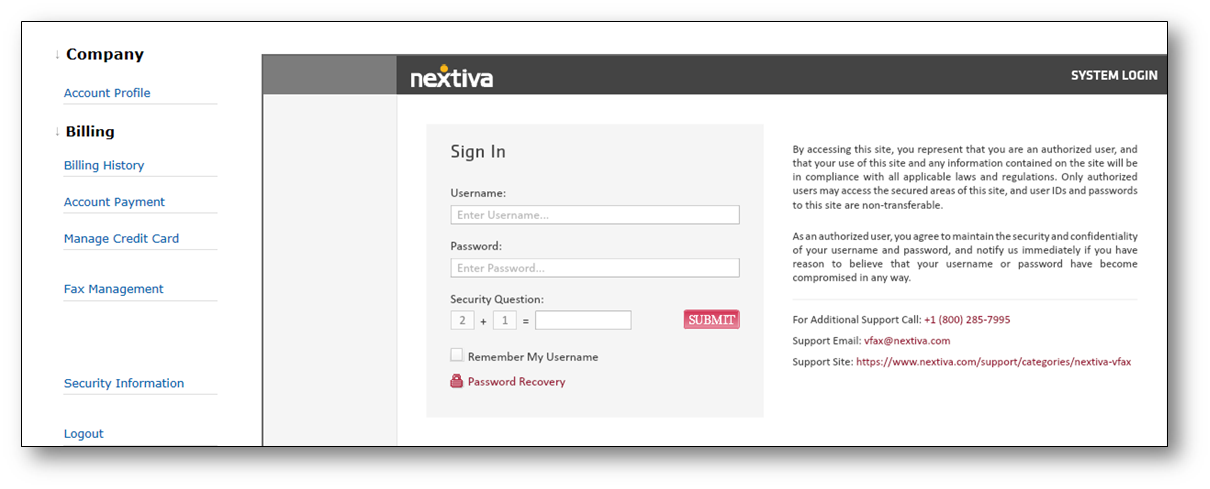 Security Information
Users can update the password, security pin, and security questions under Security Information. Users can also select Forgot Your Pin? at the top left corner to view the Security Pin.