The Nextiva App combines voice, video, instant messaging, and more into a single application that you can access from your desktop, laptop, tablet, or mobile device on Windows, macOS, iOS and Android platforms.  Nextiva integrates a feature-rich softphone application with chat functionality, on-net video calling, file and screen sharing, as well as team presence technology, call pulling and so much more.  
NOTE: As a prerequisite, an Office Pro Plus or Office Enterprise license is required to use the Nextiva App.  For assistance assigning a license to a user click here.
Downloading the Nextiva App:
Click one of the links below to install the Windows version of the Nextiva App. For mobile or tablet versions, please visit your Google Play Store or Apple App Store.


Installing the Nextiva App:
After downloading the Nextiva Application, double-click the file to open the install package.
You may be prompted with a message requesting permission to run the file. Click the Run button (Figure 1-1).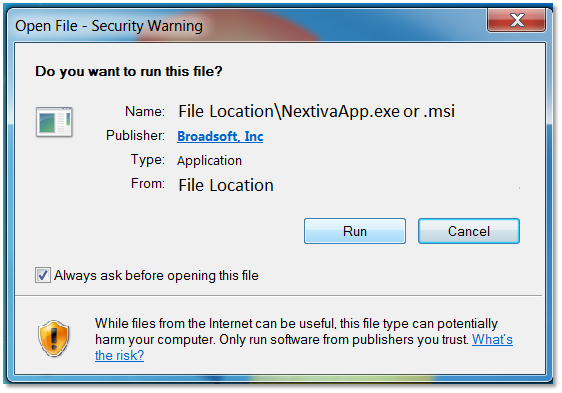 Figure 1-1: Click Run to Begin Installation
In the Nextiva App Setup window that follows, click the Next button to proceed with the installation.
Read the License Agreement and click the I Agree button.  You will need to click this twice to continue.
Choose your installation options, then click the Next button.
Choose the folder in which to install the Nextiva App and click the Next button.
Choose a Start Menu folder to create the Nextiva App shortcuts into and click the Install button.
Once the installation completes, click the Next button.
Click the Finish button to launch the Nextiva App.
Once the Nextiva App launches, enter your username and password used to login to NextOS and click the Sign In button (Figure 1-2).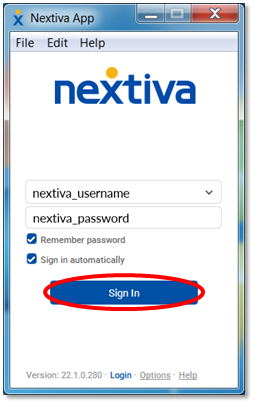 Figure 1-2: Enter the Username and Password to Log In
Once logged in, the main screen will populate, showing Team Presence along with the various options on the left side corresponding to the different areas of the Nextiva App that are accessible (Figure 1-3).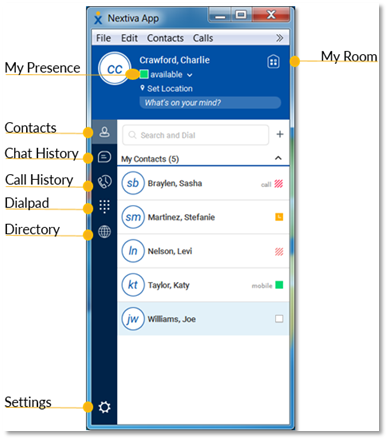 Figure 1-3: Nextiva App