The Nextiva App combines voice, video, and instant messaging into a single application that you can access from your desktop, laptop, tablet or mobile device on any Windows*, Mac OSX, iOS or Android platform. Nextiva integrates a feature-rich softphone application with chat functionality, on-net video calling, file and screen sharing, as well as team presence technology and so much more. *Note we do not support Windows mobile phones.

For information on how to install and use the Nextiva App, please see the tutorial video here or the setup instructions below.
---
How do I download the Nextiva App?

Click here to install:

Follow the setup wizard until fully installed.
---


How do I setup the Nextiva App in NextOS?

As an administrator, you can access the NextOS portal by clicking HERE.
Log in to the portal with your admin credentials.
From the main dashboard, hover your cursor over your name in the upper-right corner, and select My Account from the menu that appears (Figure 1-1).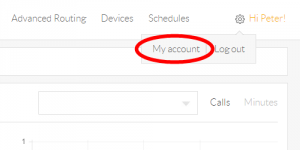 Figure 1-1: My Account.
Select Licensing from the menu on the left side of the screen.
Click Assign to tie a user to a license, such as a Pro Plus or Enterprise Upgrade or line (Figure 1-2).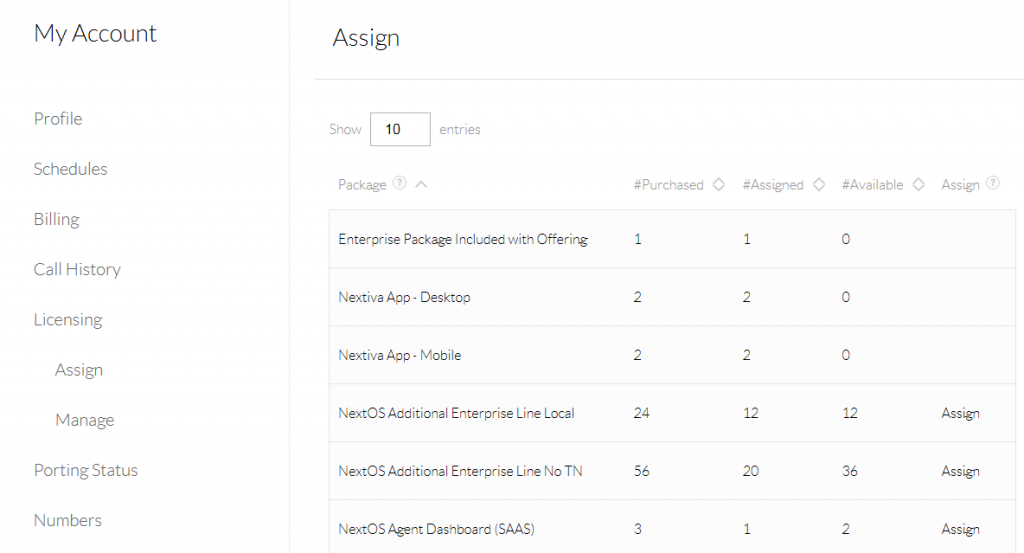 Figure 1-2: Licensing.
For any available licenses, pick a user, and scroll down to the bottom of the page to save (Figure 1-3).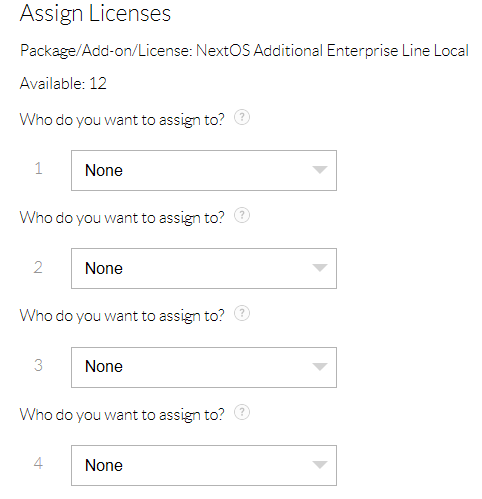 Figure 1-3: Assign Licensing.
Once the license is assigned to a user the App is already provisioned. Users can login to access the features (Figure 1-4).
Figure 1-4: Logging In.
Once you're logged in, here's the main screen (Figure 1-5):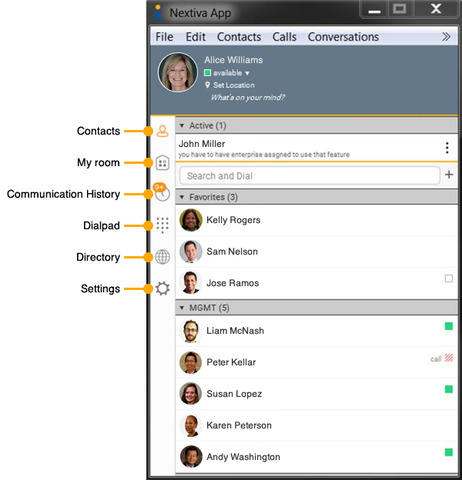 Figure 1-5: Nextiva App.
For more information on using the Nextiva App, click here. To contact our support team please email us at support@nextiva.com, Submit a Ticket, or give us call at 800.285.7995.