Collaborate one-on-one or with multiple participants via video. You can instantly meet "face-to-face" with teammates from anywhere with just a few clicks. Nextiva supports up to 25 active video participants and up to 250 audio participants on the same call.
Below are all the different ways you can start a video call: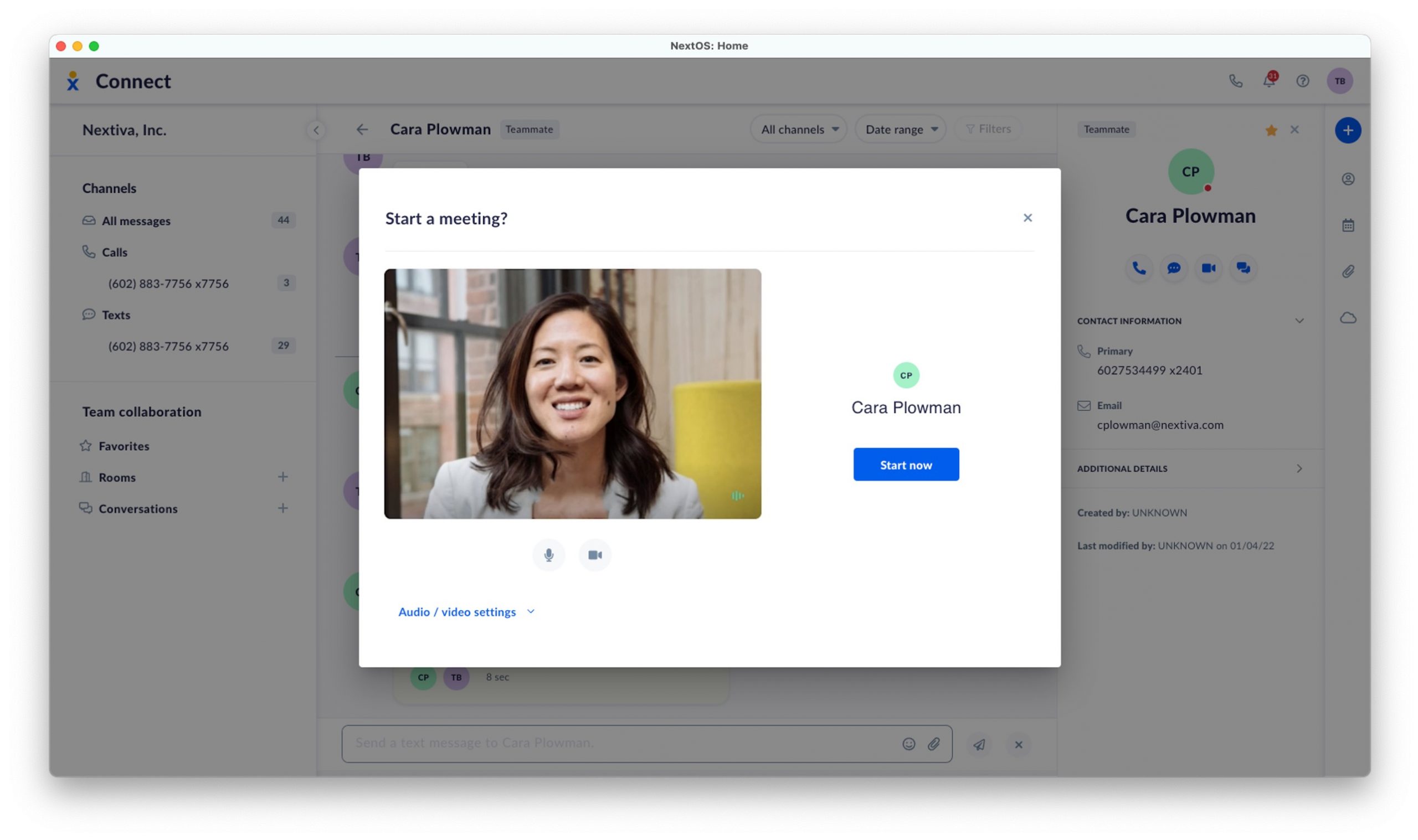 Click Start now when ready to use computer audio, or choose to join the call using your phone audio. 
NOTE: You may need to grant permission to use the microphone and camera. 
You can view all participants, including the option to invite teammates, contacts, or guest participants via email. 
At the bottom of the screen are your meeting controls, including mute/unmute, video camera controls, and screen share. ​Under the ellipses (…), you can access the record option and meeting settings, including Audio, Video, and Host settings. This is only available for the host. 

For more information on meetings and host settings, click here. For more information on recording, click here.