Collaborate one-on-one or with multiple participants via video. With just a few clicks, you can instantly meet "face-to-face" with teammates from anywhere. Nextiva supports up to 25 active video participants and up to 250 audio participants on the same call.
Below are all the different ways you can start a video call: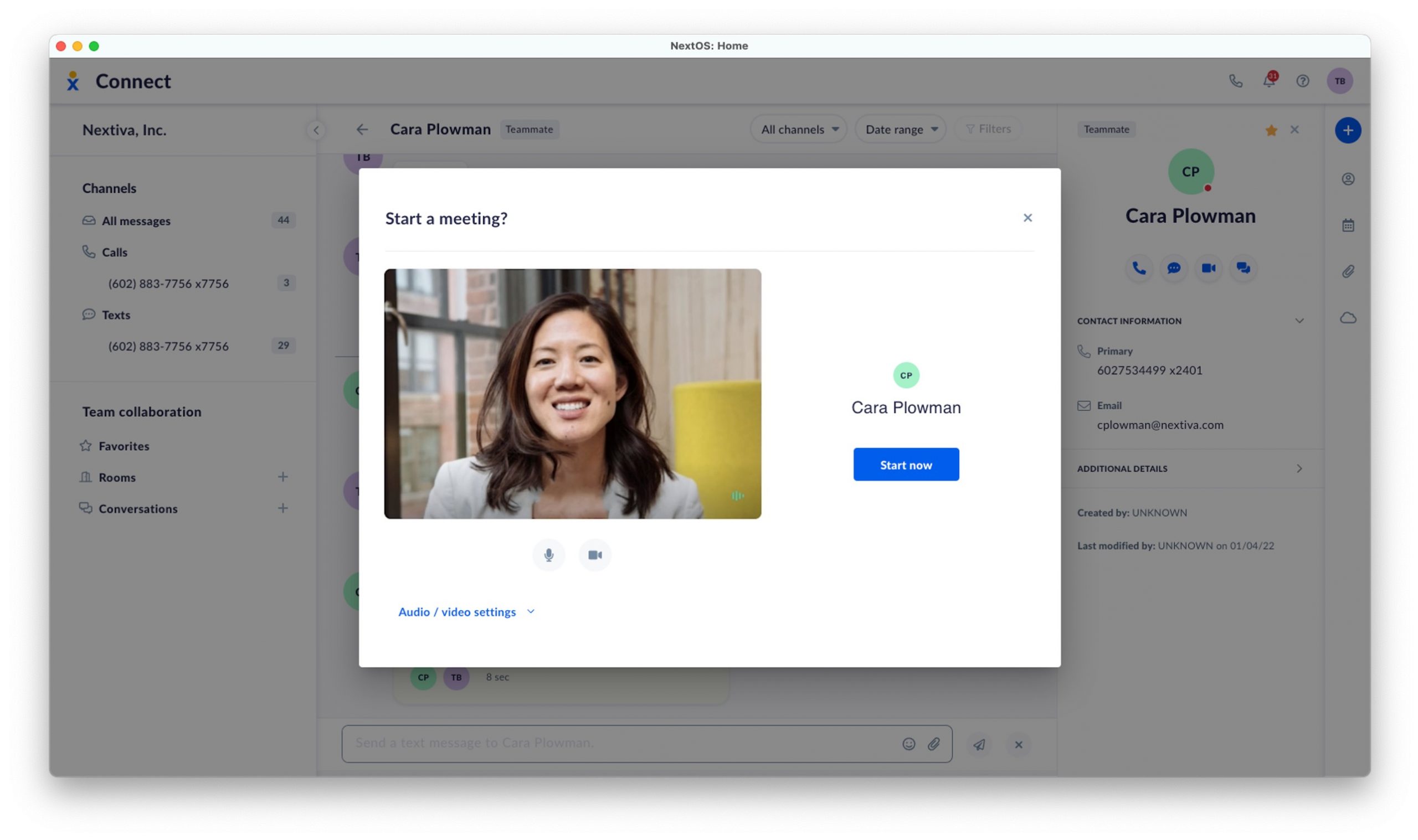 Click Start now when ready to use computer audio, or choose to join the call using your phone audio. 
NOTE: You may need to grant permission to use the microphone and camera. 
You can view all participants, including the option to invite teammates, contacts, or guest participants via email. 
At the bottom of the screen are your video controls, including mute/unmute, video camera controls, and screen share. ​Under the ellipses, you'll be able to access the record option. This is only available for the host. For more information on recording, click here. 

If you're a host of a meeting, you have additional actions available in the participant panel, such as muting all participants, turning off all video, and more. 
Hosts can also assign another participant as a co-host, and they will receive the same permissions.​ Assign co-hosts so when you end the meeting it doesn't end the meeting for all participants. You can assign a co-host when scheduling a meeting prior to the meeting time. 
NOTE: Video calling is an early access feature and is not fully complete. Keep an eye out for exciting new features coming soon!