Opportunities in Nextiva CRM help sales agents, managers, and business owners monitor each stage of the sales life cycle. Accurately predict sales pipelines and manage prospects for a start-to-finish view of the prospect journey.
Opportunity List View
Click Opportunity from the left panel to view all Opportunity records in Nextiva CRM.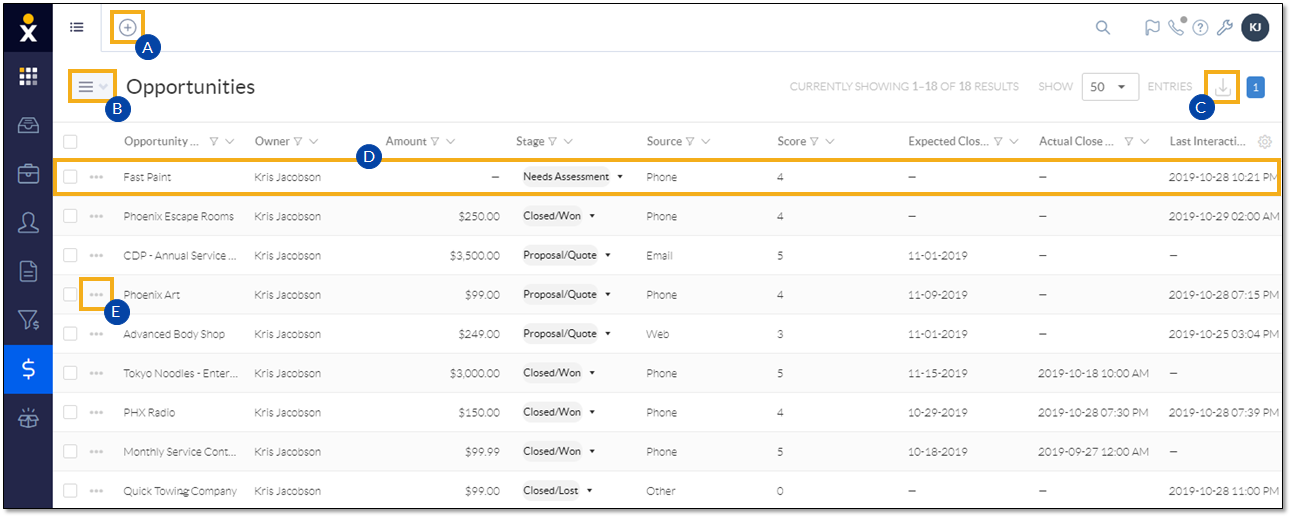 Opportunity List View
Users can:
Click Plus (+) to add a new record (Lead, Opportunity, for example).
Select Table or Board view. For more information, see below.
Select the checkbox(es) corresponding to the desired Opportunity and click the Export icon to export the Opportunities data to a .csv file.
Click the row corresponding to an Opportunity to view the Opportunity Workspace.
Click Ellipsis (…) next to an Opportunity for more options. 
Table View
The Table view displays a list of Opportunities as rows in a table with columns of information, which can all be filtered or searched.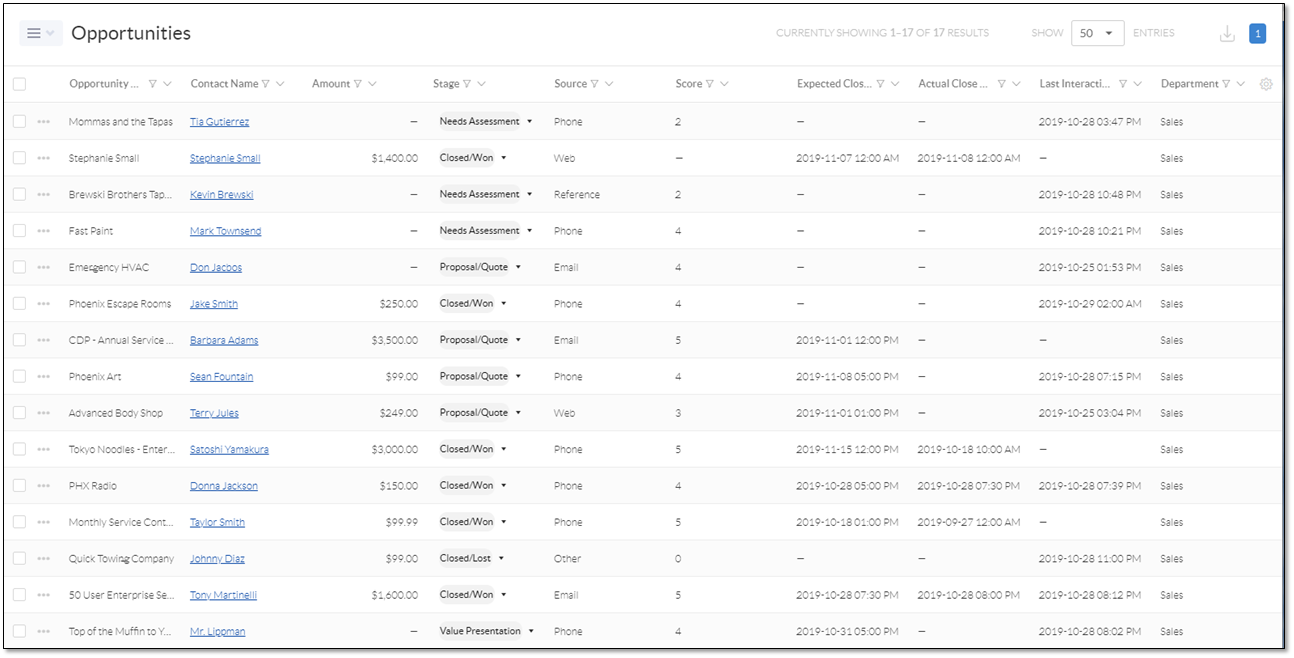 Table View
In the Table view, Users can:
View important Opportunities information such as the Contact, the value of the proposed sale, the current stage of the sale, expected close date, and more.
Click-and-drag tiles columns (or add/remove) for a custom view. 
Search, filter, and sort the information in each column.
Click an Opportunity for more details.
Export the Opportunities to a .csv file by clicking the Export icon at the top-right corner of the window.
Board View
The Board view, also called a kanban view, displays both Leads and Opportunities as tiles on a board to help Users visualize where prospects are in the sales workflow.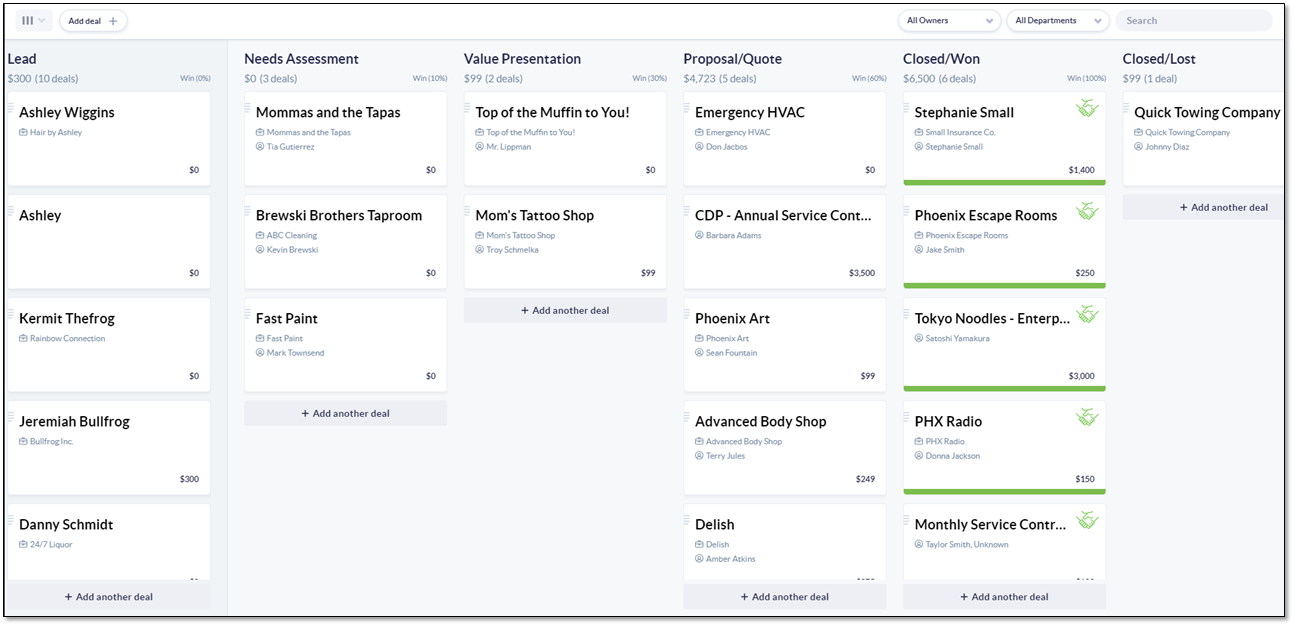 Board View
In the Board view, Users can:
Qualify a Lead by clicking-and-dragging the tile from the Lead column to the first Opportunity column.
NOTE: Once a Lead is qualified, Users cannot click-and-drag the tile back to the Lead column.
Move Opportunities through the stages of a sale (Needs Assessment, Value Presentation (demo), Proposal/Quote, and Closed/Won or Closed/Lost).
View how much revenue is in the sales pipeline by stage.
Add a new Opportunity by clicking Add deal + at the top-left corner of the window or +Add another deal at the bottom of any column but the Lead column.
Add a new Lead by clicking +Add another deal at the bottom of the Lead column.
Filter by Owner and Department.
Search by Lead and Opportunity name.
Click the prospect to view and edit the details.
Adding a New Lead from the Board View
Related Articles: