Manage all goods and services your company offers from one platform without navigating between multiple systems. Add Products to Nextiva CRM and assign a dollar amount to each Product. Agents can then associate Products to an Opportunity and quickly compute the product total. For example, a landscaping company can add their services as a Product in Nextiva CRM and assign an amount based on the total hours estimated to complete the task (1 hour/$50, 2 hours/$100, etc.).
Creating Products
Click Plus (+) > Product.
Enter a Product Name and Amount > Create.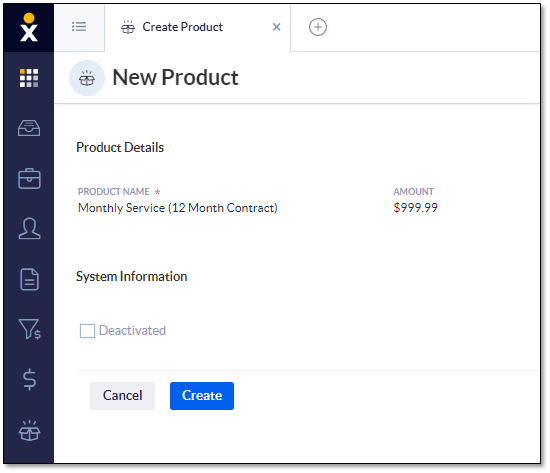 New Product
Product List View
Click Product from the left-panel to view any existing Product details.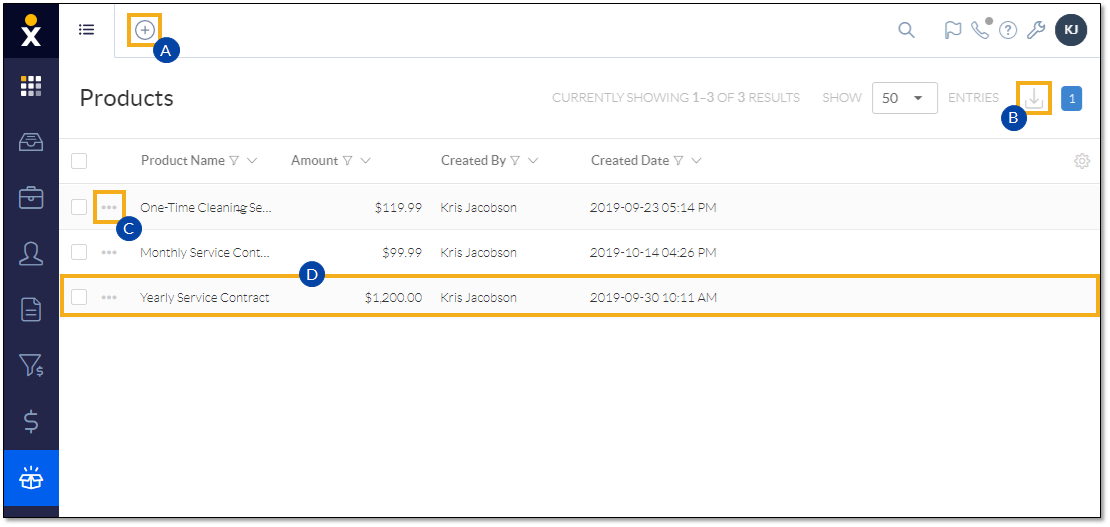 Product List View
Users can perform the following actions in Product view:
Click Plus (+) to add a new Product.
Click Export to save data
Click the Ellipsis (…) for more options.
Click the Product to view the Workspace.
Product Workspace
In the Product view, search and select a Product to view the Product Workspace. The Workspace allows Users to easily view and edit Product details.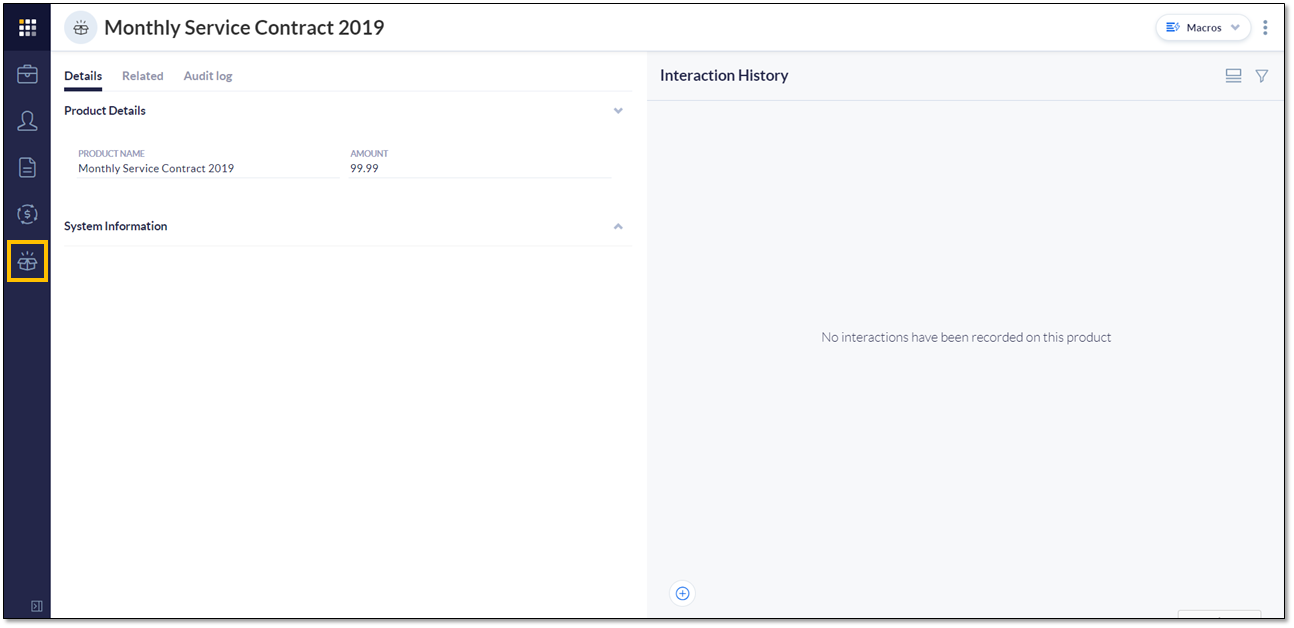 Product Workspace
Details
Details allows Users to view and edit the Product information, such as the product name and amount.  
Related
Related displays all Opportunities associated with the Product. Click Choose relationships > Opportunities from the drop-down menu.  
Interaction History Feed
View all recent communication in the Interaction History feed on the right side of the Workspace. Users can also create a Note, Email, Log Interaction, and Send Survey by clicking Plus (+) at the bottom-left corner of the Interaction History feed.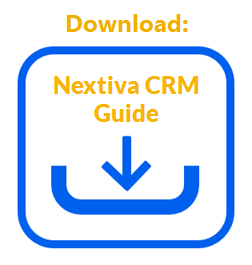 Related Articles: