Configure the dashboard settings to publish the dashboard to a specific location. Specify how the dashboard will be shared. Share a dashboard to all users or to individual accounts and individual users.
Upon completing and saving a new dashboard, click the Settings button on the dashboard preview page.
-OR-
From the list of custom dashboards in the Dashboard Builder view, click the Ellipsis (…) icon corresponding to the desired dashboard, then select Settings.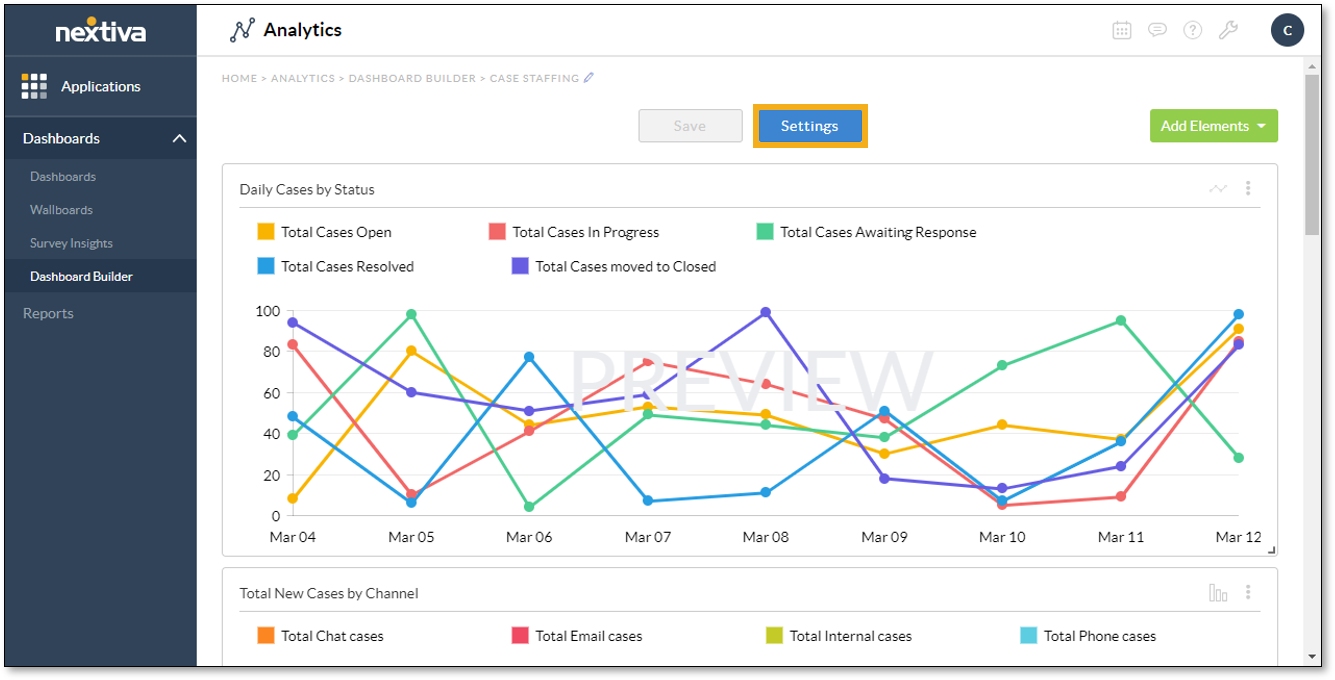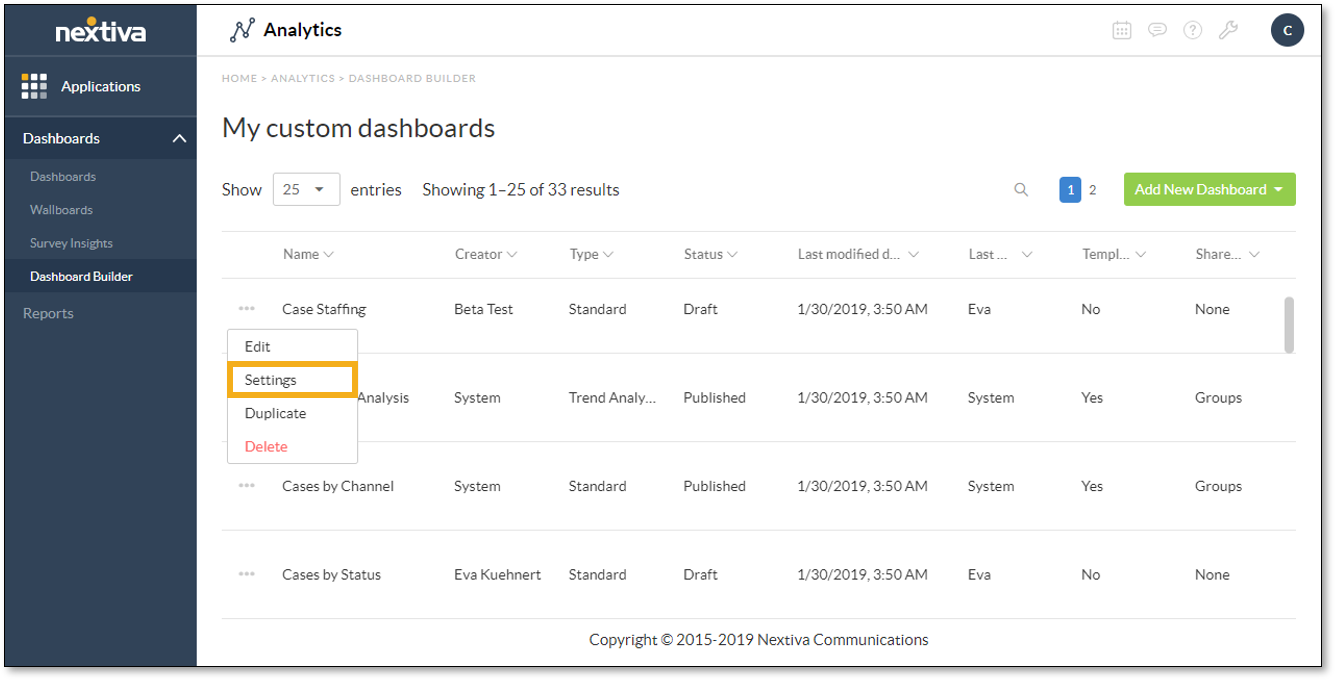 In the Settings window, select a location from the Publish To drop-down list to specify the location to publish the dashboard. Locations to which the dashboard has already been published will appear in the Location(s) Published list.
NOTE: The selection you make here will appear on the list after you click Save.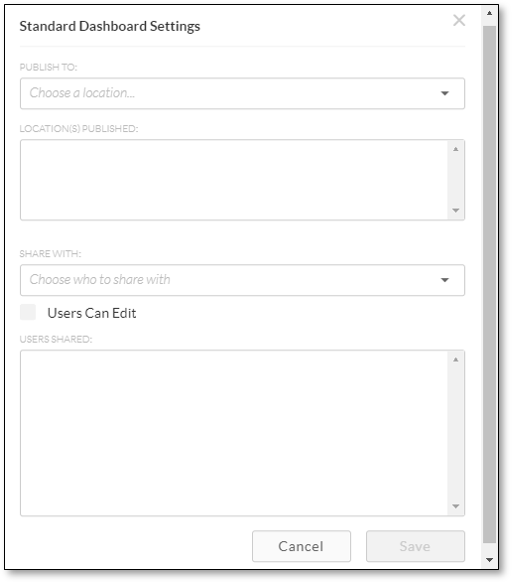 From the Share With drop-down list, select one of the following options:

All Users: Share with all users.
Specific Users…: Share with specific users or accounts. Click inside the text box and type a name to search, then select the user(s) from the drop-down list. Repeat to select multiple users or accounts. To remove any selected users, click the X next to the name.

Click Save. To close the window, either click Cancel or click the X at the top-right corner of the window.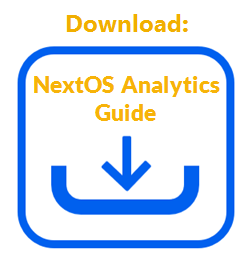 Related Articles: