Add reports to dashboards while creating a dashboard, modifying a dashboard, or creating a dashboard from a system-generated template. 
In the dashboard editor, click Add Elements, then select Report.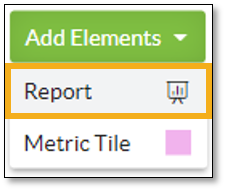 Report Option
Use the search box at the top-right corner of the Select Report(s) dialog box to locate the desired report, then select its corresponding checkbox. Select multiple checkboxes to add multiple reports at a time.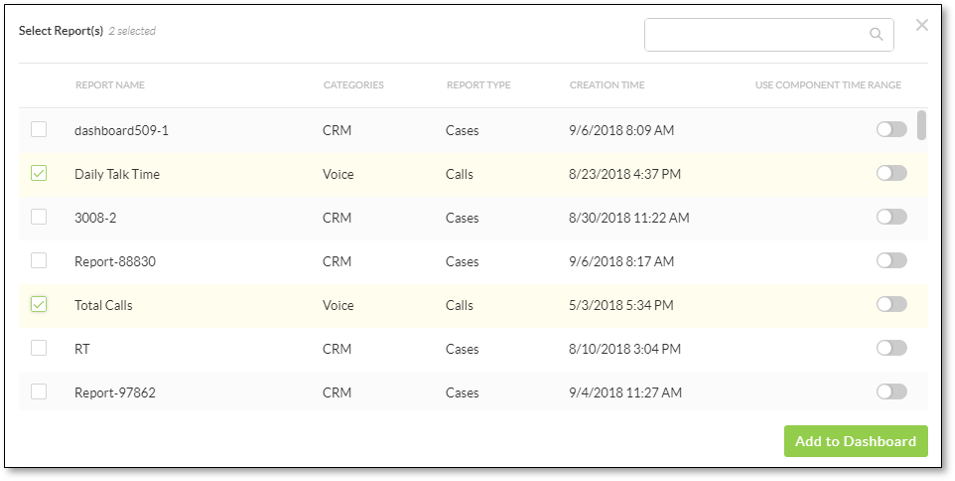 Select Report(s) Dialog Box
(Optional) To retain the time range specified in the selected reports, click the corresponding Toggle button (make it green) in the Use Component Time Range column. That way when the dashboard is published, the report will not be governed by a global time setter in the published location. Instead, it will show the time range specified when the report was created or updated.
Click Add to Dashboard.
Change the appearance of the report element on the dashboard as desired. For information on modifying the report element on dashboards,

click here

.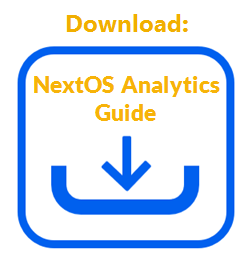 Related Articles: