How can companies collect credit card payments securely? Businesses that accept credit card information over the phone must adhere to the Payment Card Industry Data Security Standard (PCI DSS). PCI DSS compliance protects both the cardholders and the companies that store, process, or transmit cardholder data.
For example, a retail business that accepts credit card payments needs to find a secure solution for taking credit card information over the phone. Obtaining PCI compliance can be a long and tedious process. Businesses need to protect cardholder data and avoid the heavy fines incurred from non-compliance to PCI standards. 
Advanced IVR offers companies the highest level of compliance and makes obtaining PCI compliance a painless process. 
Advanced IVR Credit Card Payment is certified as PCI DSS Level 1 compliant by the PCI security standards council and is independently audited. This highest level of compliance uses 12 control categories and 340 requirements in total around building secure networks, protecting credit card data, maintaining a vulnerability management program, implementing strong access control measures, and regularly monitoring cardholder data environments.
Use Advanced IVR Credit Card Payment to:
Easily obtain PCI compliance. Credit Card Payment's cloud-hosted solution
stores all sensitive information, significantly reducing the company's burden of having to comply with PCI DSS standards. Companies automatically obtain PCI compliance when they use Credit Card Payment to handle payments.
Seamlessly integrate payment processing with existing call flows.
Reduce overall costs by not having to maintain the credit card processing infrastructure and comply with stringent rules and audits.
Guarantee availability. Dual points of presence with automated failover ensures a 24 x 7 payment solution.
Support any custom gateway. Credit Card Payment supports popular payment gateways such as eWay and Merchant Warrior.
Advanced IVR helps businesses reap the benefits of PCI DSS compliance: fraud protection, improved efficiency, increased consumer trust, and better customer relationships. To add Advanced IVR to an account, contact a Nextiva account representative or call (800) 799-0600.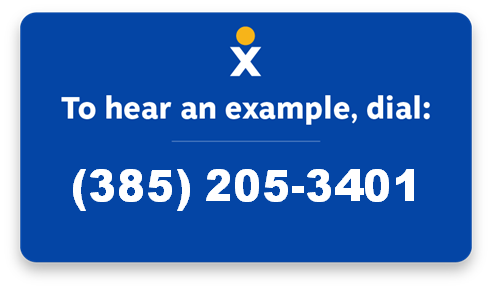 Related Articles: