How can membership- or subscription-based businesses ensure customer commitment? Companies want to protect ongoing relationships with their subscribers.
For example, a subscription-based pet food company wants to efficiently decrease commitment lapses to minimize lost revenue and reduce the extra work required to reinstate subscribers who forget to renew.
Advanced IVR helps companies protect long term arrangements between providers and subscribers by automating the process of placing reminder calls to valued subscribers.
Use Advanced IVR Subscription Reminder to:
Automatically remind valued subscribers to renew to:

Minimize lost revenue from forgotten renewals.
Utilize Virtual Agents, powered by artificial intelligence, to autonomously handle renewal reminder calls so the staff can focus on higher priorities.
TIP: Incorporate Advanced IVR Credit Card Payment to provide a seamless secure payment experience for customers. For more information, click here.
Get started right away by uploading a spreadsheet of upcoming renewals.
Effortlessly customize Subscription Reminder, which is built on a cloud-based platform. No significant capital investment and no coding or special technical skills required.
Access a suite of reports that detail call attempts, as well as selected options and outcomes (e.g. customer chooses to renew the subscription).
Quickly and easily create unlimited additional customized reports.
By implementing an automated subscription reminder with Advanced IVR, companies can protect customer commitment while affirming the value of their customers and brand. To add Advanced IVR to an account, contact a Nextiva account representative or call (800) 799-0600.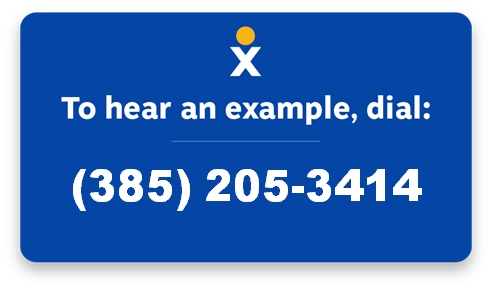 Related Articles: