How can businesses quickly collect on overdue payments? Managing payment collections is one of the most frustrating aspects of running a business. A business' success and continuity depend on getting paid, and the more quickly a company follows up on a missed payment, the more likely the customer will pay.
For example, a small business wants to improve its process for collecting on overdue payments. Managing past due accounts poses a strain on productivity, and employees dislike awkward conversations with customers about overdue payments. 
Advanced IVR enables companies to automate the collections process by using AI-powered Virtual Agents that autonomously handle routine and repetitive transactions so live agents can focus on other priorities.
Easily implement, customize, and manage Advanced IVR Collections to:
Easily automate the process of contacting customers with overdue payments.

Alleviate awkward conversations.
Shorten the collections procedure. Sometimes the customer simply forgets or misses the bill, and a quick phone call can eliminate the need to complete the rest of the collections procedure.

Get started right away with pre-configured templates.
Integrate into an existing billing system or draw data from a spreadsheet. 
Integrate with an existing payment system or offer the option to speak with an agent to process payments.
TIP: Incorporate Advanced IVR Credit Card Payment to provide a seamless secure payment experience for customers. For more information, click here.
Free the staff to focus on other priorities.
View outcomes via detailed reports, analytics, and statistics. 
Advanced IVR helps companies collect payments efficiently while increasing productivity. It also allows them to improve the customer experience with the collections process and, as a result, improves the customer impression of the organization. To add Advanced IVR to an account, contact a Nextiva Account representative or call (800) 799-0600.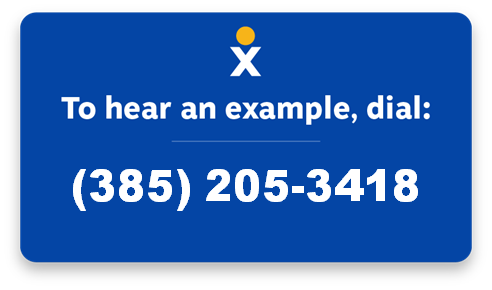 Related Articles: