What is an effective way for companies to alert customers about product recalls? If a recall is required, acting swiftly is critical for the safety of their customers. When something goes wrong, customers value prompt, complete, and clear communication.
For example, a cosmetics company must recall a product that could potentially burn the skin and wants to immediately contact customers who purchased from the affected batch. The company wants to warn customers of the danger and offer to replace the product or issue a refund.
Another example of the need to warn customers of faulty products is when a scooter company discovers that the fender on a particular scooter could potentially catch the wheel and cause crashes. They want to notify their customers of the fender defect and schedule a time with them to replace it.
Urgent communication must be timely and informative. Start by making sure the message reaches the intended audience. Communicating by email can be unreliable and slow because people check email at different times, if they check at all. Sending text messages limits the size of the message and can get buried among other text messages. Reaching people by phone is the quickest and most effective way to communicate critical information.
With Advanced IVR, companies can quickly and effectively advise customers of product recalls. They can also provide customers with details on how to complete the product recall process, offer options for product replacement or refund, and give customers the opportunity to speak to a representative. Virtual Agents that autonomously handle routine and repetitive transactions communicate product recall information via individual outbound calls based on a supplied list of recipients.
NOTE: To offer the option of scheduling an appointment, such as for the fender replacement in the example above, use the Appointment Maker application. For more information, click here.
Use the Product Recall application in Advanced IVR to:
Craft clear and informative announcements with details surrounding product recalls.
Automate the process of contacting all specified customers via outbound dialing on list-based campaigns (i.e. a supplied list of recipients).
Monitor call results and selected options.
Proactively communicate the message to avoid an influx of calls.
Free staff to attend to other priorities.
Review detailed reports of call history via a browser-based portal to obtain insights.
TIP: Customize the call flow to provide customers with various options such as product return, refund, booking appointments, and connecting to a representative.
With Advance IVR, companies can extend customer care by proactively providing customized outbound calls to inform and instruct their customers. The assurance provided to customers reflects well on the business and protects their brand. To add Advanced IVR to an account, contact a Nextiva Account representative or call (800) 799-0600.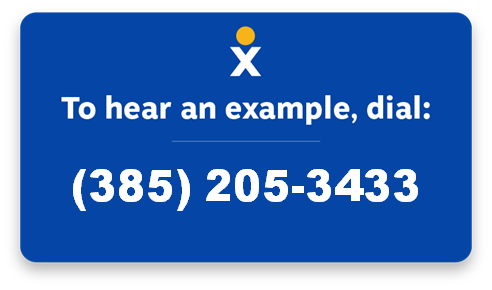 Related Articles: