How can organizations broadcast urgent messages to a large audience? Timely communication of messages can be critical for the safety and success of an organization.
For example, a school needs to notify all families that school is closed due to severe weather conditions. Getting the message to the families is important for their safety and eliminates any uncertainty. 
Another example of the need for quick and reliable communication is when a factory must alert all employees of a hazardous spill or fire during non-working hours. Successful communication of emergency or unusual situations can prevent injuries and free the company of liability.
Communicating by email can be unreliable and slow because people check email at different times, if they check at all. Sending text messages limits the size of the message and can get buried among other text messages. Reaching people by phone is the quickest and most effective way to communicate important information.
Advanced IVR allows organizations to easily and efficiently create custom announcements and automatically contact a large audience to issue alerts and instructions without the need for employees to manually dial each number. Virtual Agents that autonomously handle routine and repetitive transactions broadcast voice messages via individual outbound calls based on a supplied list of recipients.
Use Snow Days in Nextiva Advanced IVR to:
Craft a single, clear message by recording an audio file or by using Text To Speech (TTS) to convert written text into natural-sounding audio.
Automate the process of contacting each individual to deliver the message via outbound dialing on list-based campaigns (i.e. a supplied list of recipients).
Prevent confusion and ambiguity by delivering one consistent message to everyone.
Proactively communicate messages to avoid an influx of calls.
Free the staff to attend to other priorities.
Review detailed reports of call history via a browser-based portal to obtain insights.
Using Advanced IVR, organizations can easily and quickly contact a large group of people to communicate a single message without taxing human resources. To add Advanced IVR to an account, contact a Nextiva account representative or call (800) 799-0600.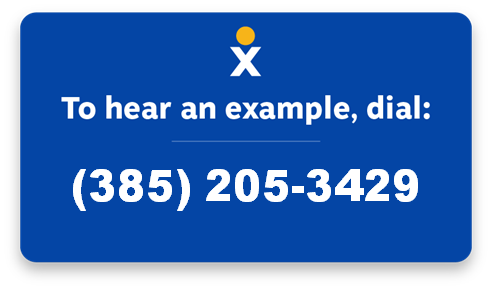 Related Articles: