How can companies quickly and clearly notify customers of outages? Outages and service disruptions are inevitable. By delivering clear and timely information, companies can significantly reduce the stress experienced by customers during an outage.
For example, an Internet service provider encounters a blackout and wants to notify all their customers that they are aware of the outage and provide an estimate for when to expect service to resume.
Another example of the need to relay an outage message to customers is when a gaming company has scheduled server maintenance and wants to proactively inform their customers when the game will be unavailable, allowing their customers to plan accordingly.
Great communication starts by making sure the message reaches the intended audience. Communicating by email can be unreliable and slow because people check email at different times, if they check at all. Sending text messages limits the size of the message and can get buried among other text messages. Reaching people by phone is the quickest and most effective way to communicate important information.
Advanced IVR allows companies to make prompt service outage calls by automating the process through simple customizations to create a branded message that acknowledges the issue and provides pertinent information. Virtual Agents that autonomously handle routine and repetitive transactions communicate voice messages via individual outbound calls based on information in a CRM system or a supplied list of recipients.
Use Outage Notification in Advanced IVR to:
Craft clear and concise large-scale notifications that include the scope of the outage (duration, day, start and end time).
Automate the process of contacting each individual to deliver the notification via outbound campaigns.
Integrate the Outage Notification application directly with a CRM system, or reference an uploaded list or spreadsheet.
Proactively communicate the message to avoid an influx of calls.
Free the staff to attend to other priorities.
Review detailed reports of call history via a browser-based portal to obtain insights.
Timely and clear communication can quickly make a significant impact on the customer experience. To add Advanced IVR to an account, contact a Nextiva Account representative or call (800) 799-0600.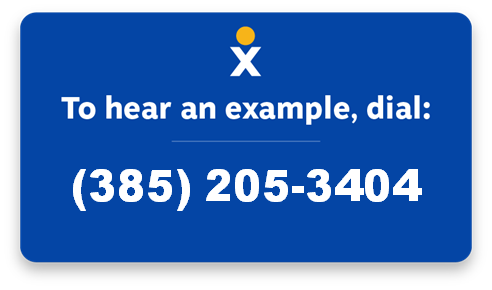 Related Articles: