How can businesses efficiently confirm appointments without allocating resources for calling clients one by one? Businesses driven by client appointments appreciate the value of protecting the integrity of their schedule. No-shows and late cancellations can reduce income and create chaos in schedules.
For example, a medical clinic wants to reduce the number of late cancellations that cause gaps in the schedule when they could otherwise be helping patients. A pet groomer has been dealing with an increasing number of no-shows and wants to start reminding customers of their appointments without needing to dedicate time towards making calls.
Advanced IVR helps businesses automate the process of confirming appointments to decrease the number of no-shows and late cancellations. Virtual Agents that autonomously handle routine and repetitive transactions make outbound calls to customers with appointment reminders, freeing the staff to attend to other priorities.
Use Appointment Reminder in Advanced IVR to:
Automatically call clients with appointment reminders. Clients can confirm, cancel, or reschedule appointments.
Integrate seamlessly with an existing appointment system.
Keep the staff focused on higher-value activities.
Upload a schedule spreadsheet to initiate calls.
Access a suite of reports detailing call attempts, options selected, and outcomes.
Quickly and easily create unlimited customized reports.
NOTE: To offer the option of rescheduling an appointment, use Appointment Maker. For information, click here.
Automating reminder calls helps businesses avoid the cost and frustration of no-shows and late cancellations. Appointment confirmations minimize lost revenue, delays, and customer dissatisfaction by ensuring that valued customers remember their next appointment. To add Advanced IVR to an account, contact a Nextiva Account representative or call (800) 799-0600.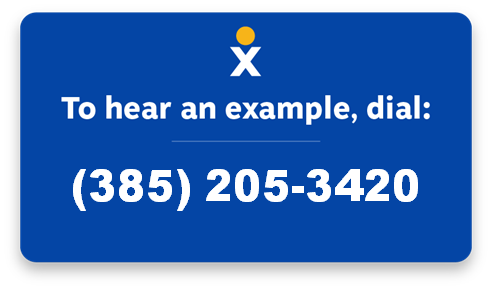 Related Articles: