Give Users access to Nextiva CRM by creating individual User profiles and assigning a license to each. This requires the User's full name, email, and Team(s).
Creating a User Profile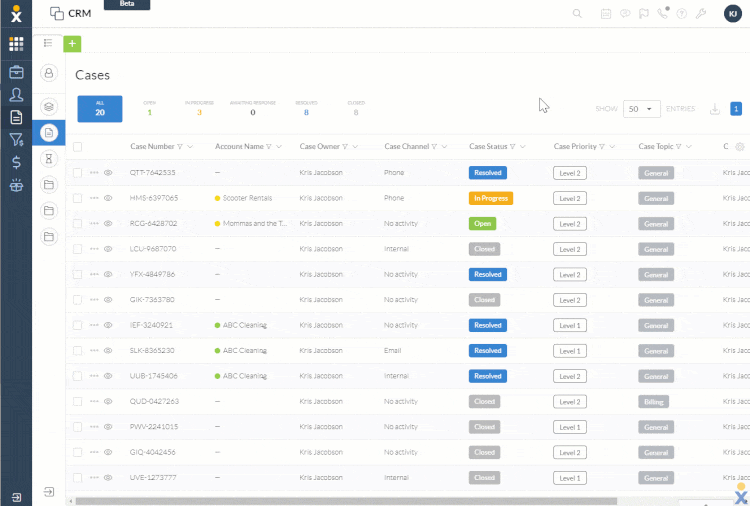 Creating a User Profile
Visit www.nextiva.com, and click Login to log in to NextOS.
From the NextOS Home Page, select CRM.
ClickAdministration Tools (wrench) at the top-right corner of the Nextiva CRM window.
Under People in the left panel, select Users.
From the Users page, click the Create users button.
Complete the fields on the Add a user form and assign License(s) to the User. Click Create.
Editing a User Profile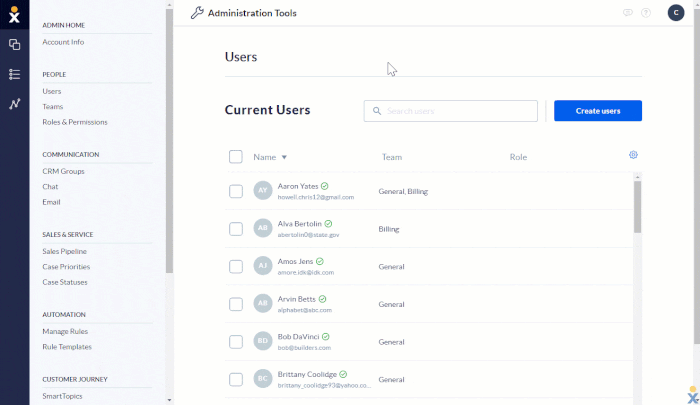 Editing a User Profile
From the Current Users page, hover over the desired User, click the Action button, and select Edit Profile.
Edit the User Profile as desired and click Save.

Reset the password for the User.
Revise the User Information (e.g. Last Name, Role, Primary Phone Number, and so on).
Grant or revoke Super Admin privileges.
Assign an additional Team to the User.
Add or remove Licenses.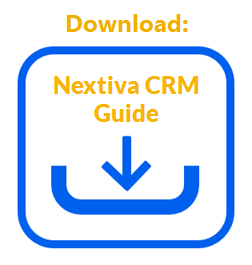 Related Articles: