When trying to send an email out from a Case within Nextiva CRM, a User may encounter an error in the "From" field that reads: No email available – Contact your NextOS Administrator.
The email may be incorrectly configured or not set up at all.
The User may not be assigned to the Group.
The email may not be activated for the Group.
Have an Administrator first check to be sure the Group is set up properly.
Manage CRM Groups
Visit nextiva.com, and click Client Login to log in to NextOS.
From the NextOS Home Page, select CRM.
From the Nextiva CRM Dashboard > Wrench icon.
Then select CRM Groups.
To add a new email channel, click Email and fill in the form.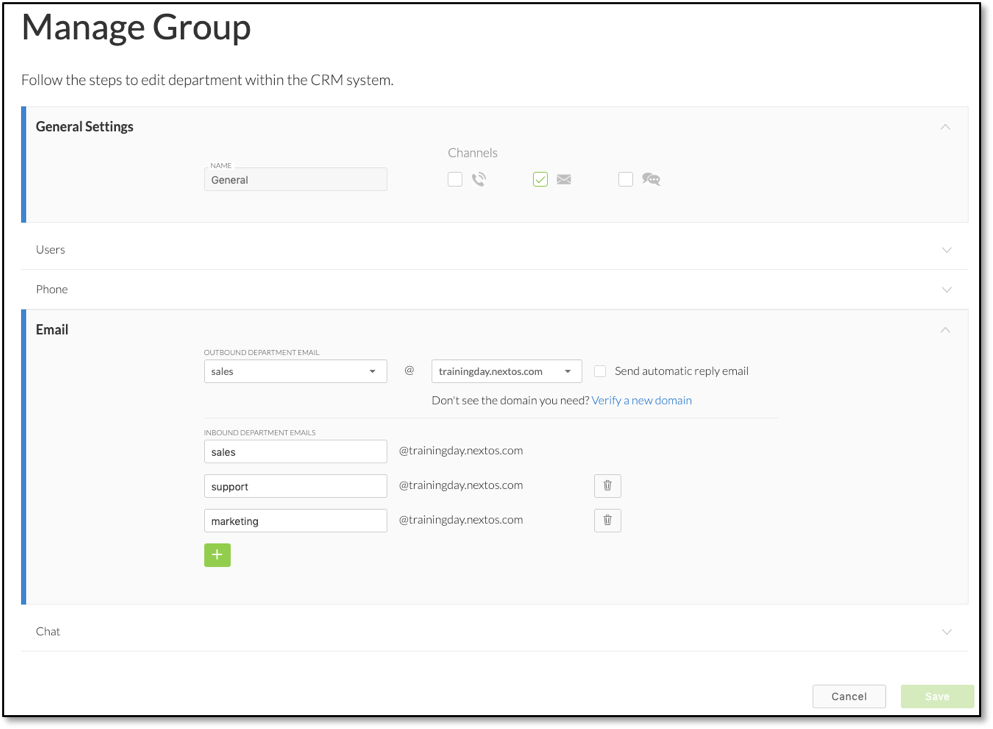 Manage CRM Groups: Channels
For Inbound Department Emails, for example, choose a department such as 'Sales' or 'Support'. Then, assign the new Inbound Email to an Outbound Department Email address at the top of the Email form.
Click Save when complete.
Next, to ensure the User is able to email from the CRM Cases view, confirm the checkbox next to "Email" is selected within the General Settings > Channels. This will open the channel. 

Email Checkbox
Lastly, ensure your User(s) is assigned to the Group by clicking Users.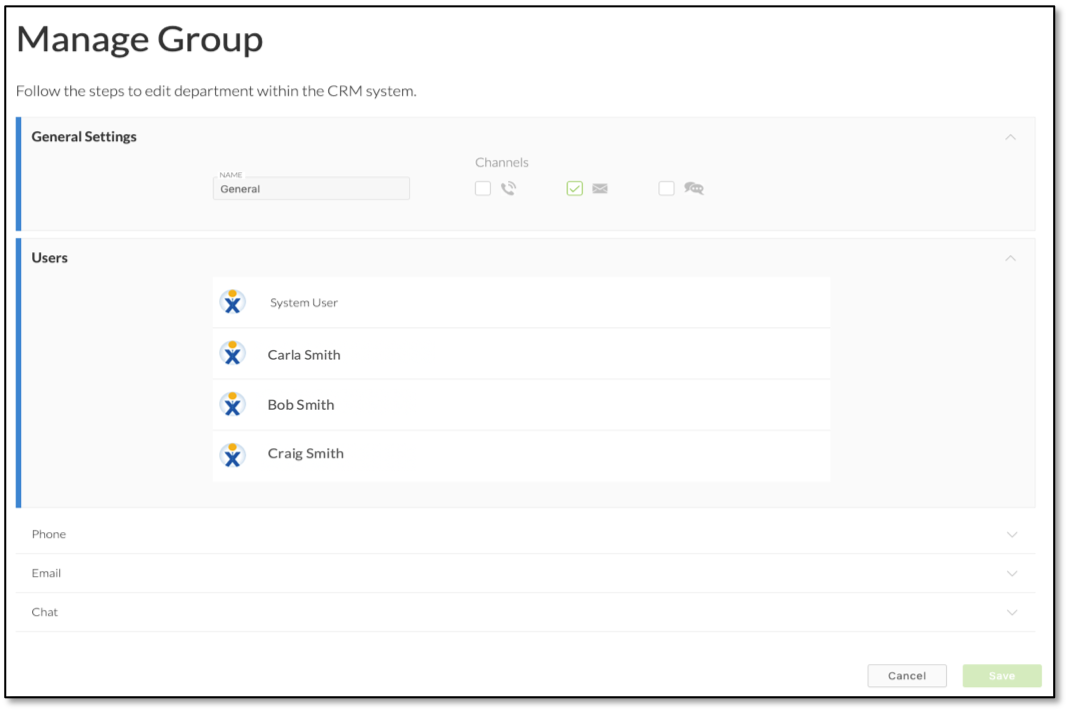 Manage CRM Groups: Users
If the User is missing from the Group, first Click Users on the left-hand menu. 
Add User to Team
Next, select the User and click Add Team. A side menu will open and you can choose the Team(s) to add by clicking one of the drop-down options.