An Auto Attendant allows incoming calls to be transferred automatically to the extension the caller chooses without the need for a physical receptionist. Auto Attendants are unlimited and included with service. They can be simple or complex ("for sales press 1, for support press 2," etc.), as well as offer callers the ability to dial by extension or by name. Auto Attendants commonly offer the option for callers to reach the operator by pressing 0.
Creating an Auto Attendant
Visit

www.nextiva.com

, and click Client Login to log in to NextOS.
From the NextOS Home Page, select Voice.
From the Nextiva Voice Admin Dashboard, hover over Advanced Routing and select Auto Attendants. The options to create or manage an Auto Attendant will display under Auto Attendants in the left panel.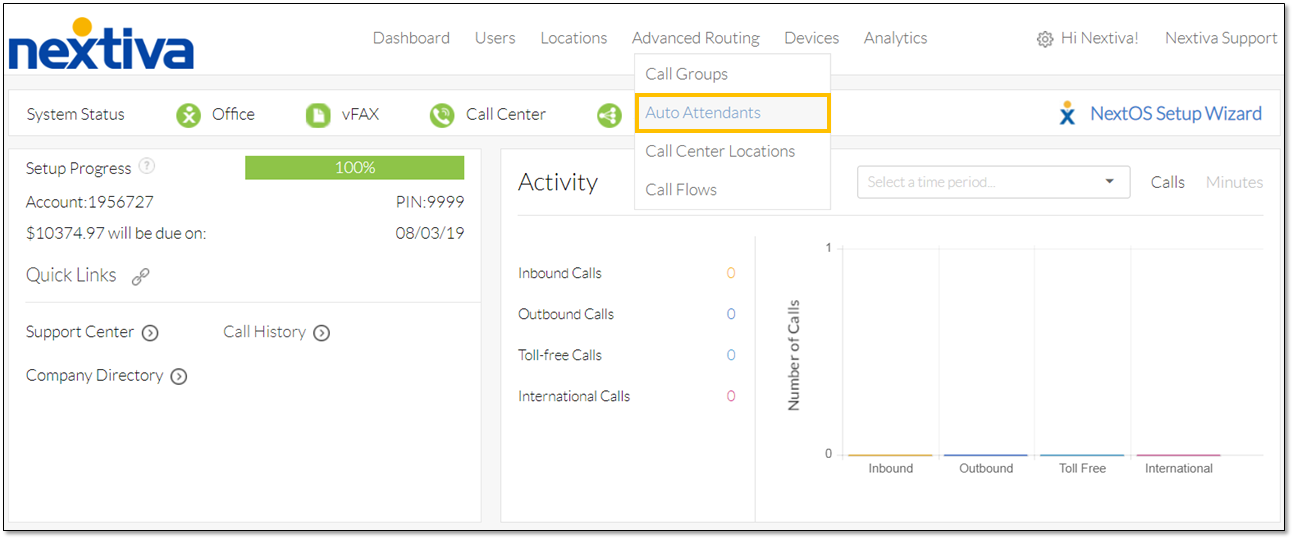 Auto Attendants Option
Click Create Auto Attendant and complete the Auto Attendant Profile.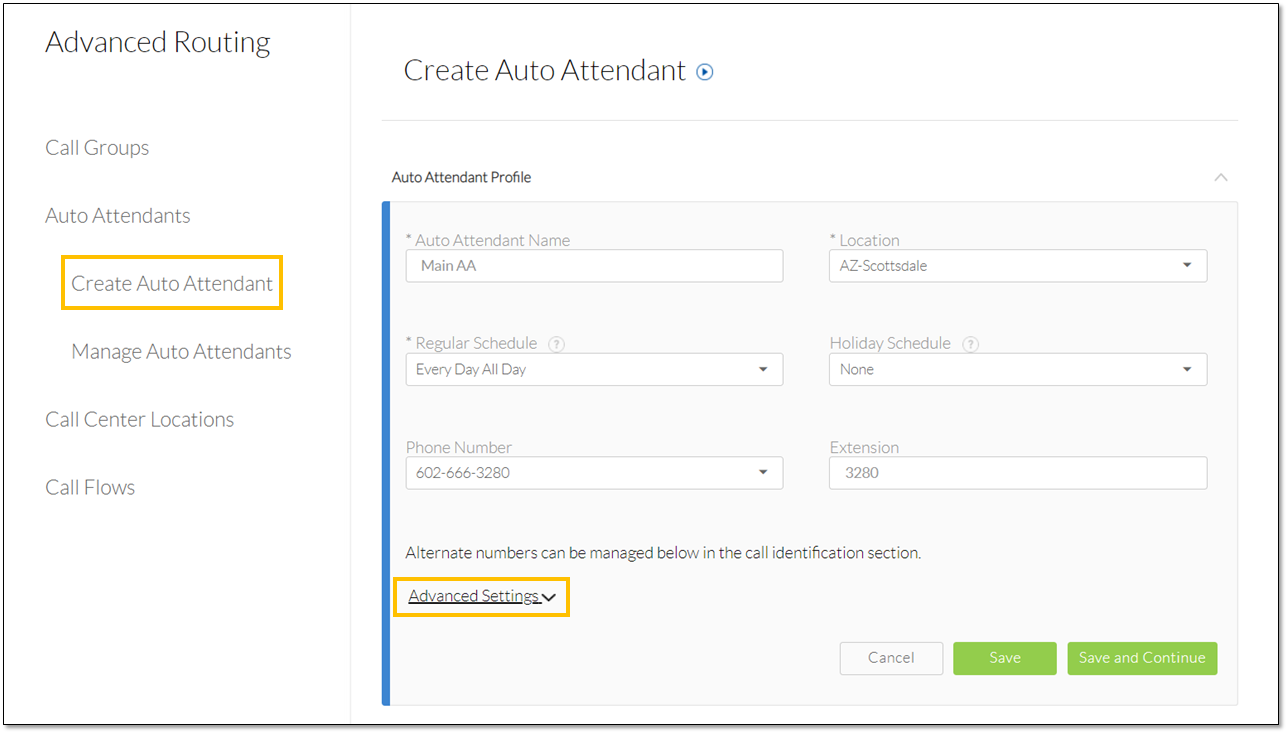 Auto Attendant Profile
Click Advanced Settings and complete the following fields:
Caller ID First and Last Name: These values are displayed as the caller ID when a User receives an incoming call from the Auto Attendant.
Extension Dialing Scope and Name Dialing Scope:

Enterprise allows extension or name dialing to the whole company.
Location limits the extension or name dialing to the location of the Auto Attendant.
Department limits the extension or name dialing to the specific department.

Time Zone: The time zone for this Auto Attendant.
Department: The department for this Auto Attendant. 
Name Dialing Entries: The format callers can use to search for users.
Transfer to the operator after X seconds of inactivity: Route callers to the operator when callers do not specify a key or option after the specified length of time. The default is 10 seconds.
Click Save.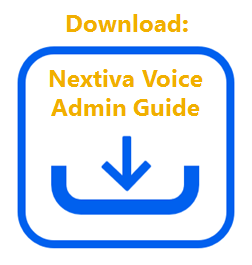 Related Articles: