Set up a Business Hours schedule to route callers based on the day and time, providing the best customer experience possible. Schedules dictate when call processing policies are automatically activated and deactivated to route calls properly. Use schedules to specify when service actions (e.g. ringing the phones, forwarding calls, and routing to voicemail) should take place.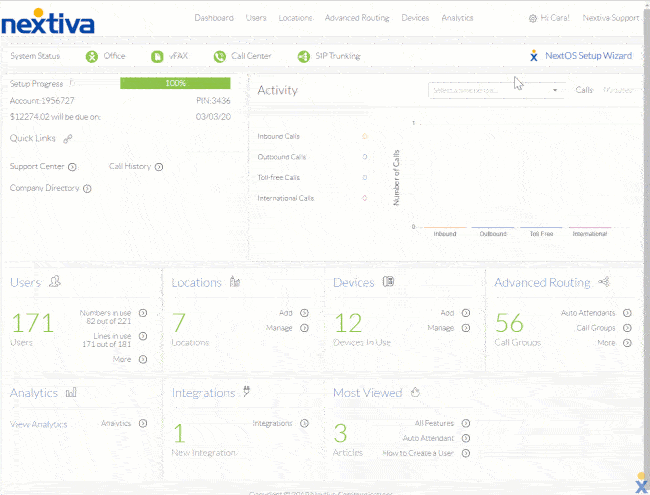 Creating a Business Hours Schedule
Visit 

www.nextiva.com

, and click Client Login > Voice.
From the Nextiva Voice Admin Dashboard, hover over the username in the top-right corner > My Account > Schedules > Create Schedule.
Enter the schedule details and click Save.
Schedule Name: Enter a descriptive name for the schedule.
Type: Select Regular.
Level: Select the availability of the schedule:

Enterprise: Anyone in the enterprise can use this schedule.
Location: Only the specified Location(s) can use this schedule. Select the desired Location(s) from the Location drop-down list.
User: Only the specified User(s) can use this schedule. Select the desired User(s) from the User drop-down list.
For Weekly Schedule, adjust the hours using the sliders. Select the Closed checkbox to indicate the business is closed for the entire day. Click Save.

(Optional) Use Events to create unique events for the business hours schedule, such as extended business hours on the first Friday of every month. Click Save.
Click Finish.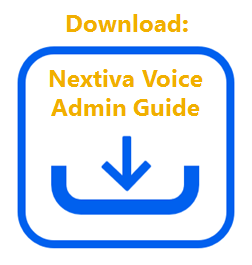 Related Articles: