If you have forgotten or lost your NextOS Administrator password, you can reset your password by clicking HERE and select Forgot Password (Figure 1-1).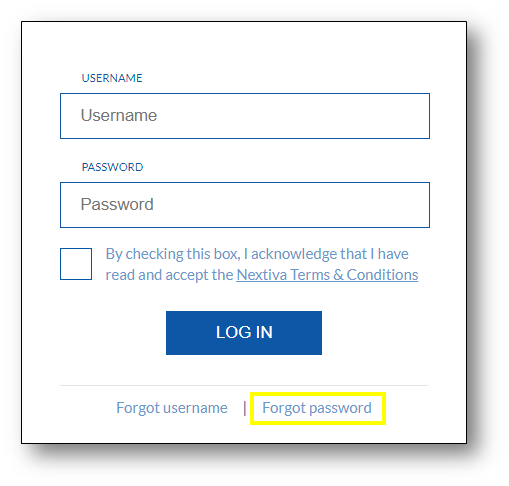 Figure 1-1: Forgot Password
If you would like a password reset sent to the primary email on file, please contact our Support Team at support@nextiva.com, or you can Submit a Ticket.
If you have not forgotten your password but would like to change it, please click HERE.