When an incoming call arrives from a customer, Call Pop displays contact and key account information, including account value, customer experience score, last interaction sentiment, and last survey score. Call Pop gives businesses insight into the customer journey by centralizing data and displaying a 360-degree view of the information. By understanding the customer journey—obtaining the knowledge of the customer's past interactions with the company, their level of satisfaction, and how they feel about the company overall—you can tailor each communication providing a uniquely amazing service. For example, when receiving an incoming call, you can easily view the Experience Score before accepting the call. 
Logging In to Call Pop
If your NextOS profile is tied to a Voice account, you will automatically be signed into Call Pop upon logging into Nextiva CRM. Otherwise, you will need to click the Phone icon at the top right corner > enter the NextOS login credentials > Sign In. 
NOTE: To reset the username or password, click here.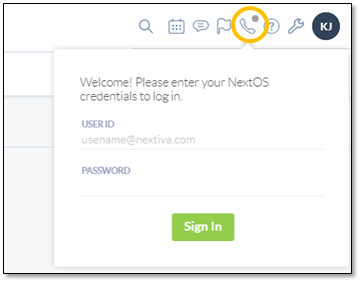 Call Pop Log In
Incoming Calls
When receiving a call, a pop-up window will display in Nextiva CRM. The Call Pop will display any associated Accounts or Contacts, the last interaction, last survey result, experience score, and the account value.
To answer the call, click Accept. Otherwise, you can send the call to Voicemail by clicking Decline.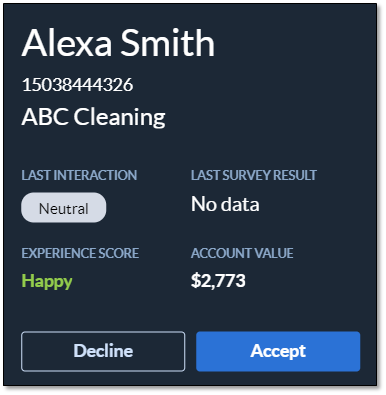 Incoming Call – Call Pop Window
Once accepted, you can instantly log the call. 
End call.
Place call on hold. To resume, click the Resume button.
Change the Contact associated with the call. Choose an Existing Contact or add New Contact.

Log Call
Associating Unknown Contacts
After answering a call from an unknown number via Call Pop, you can associate the call with a New Account/Contact or an Existing Account/Contact.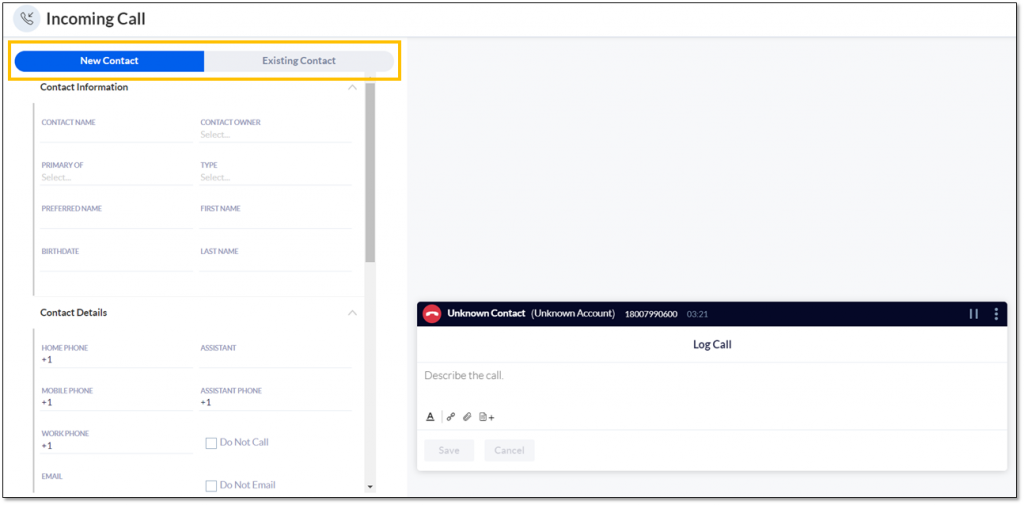 Unassociated Call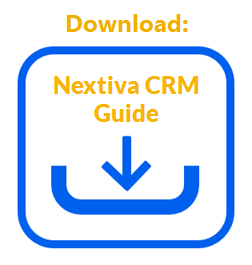 Related Articles: