In Nextiva CRM, agents can log calls in the Account, Contact, Case, Sale, and Product entity views, where they are recorded for reference and tracking purposes.
Log an inbound or outbound call from a CRM entity via the Activities tab:
In the entity view, click the row corresponding to the instance you want to open (e.g. a case).
Select the Activities tab and then click Log a Call.
Select Inbound or Outbound to describe the call type.
In the text editor, describe the details of the call. You can perform the following actions on the call description:

Format the text
Add links
Attach files
Add predefined text

Click Log Call. The record of the call will appear in the Interactions feed on the Activities tab.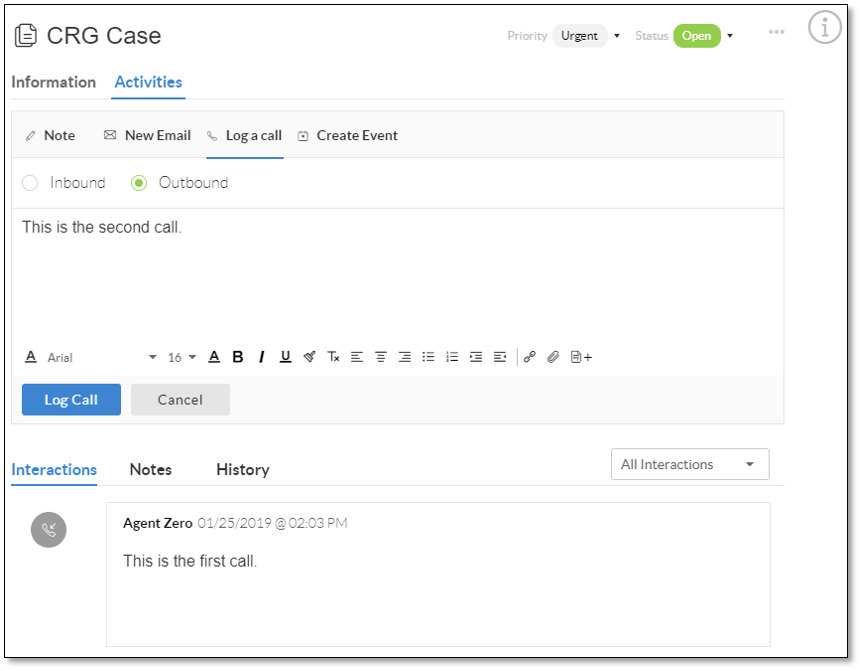 Log a Call Activity and Interactions Feed