It is possible to log in to your Nextiva Connect Office Manager Portal and change the credit card on file without having to call into Nextiva Support. Adding a new credit card will update the information successfully. To change the credit card on file for your Nextiva Connect account, follow the instructions below.
To Update your Nextiva Connect Credit Card:

As an Office Manager, you can access your administrator portal by clicking

HERE

.
Log in to the portal with your admin credentials.
From the main dashboard, click Billing, then click Manage CC, then click Add New Credit Card (Figure 1-1).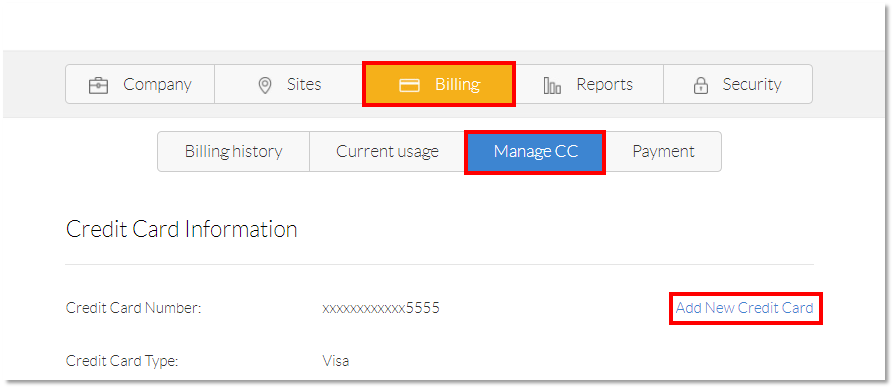 Figure 1-1: Add New Credit Card
Fill out the following information accurately, then click Save (Figure 1-2).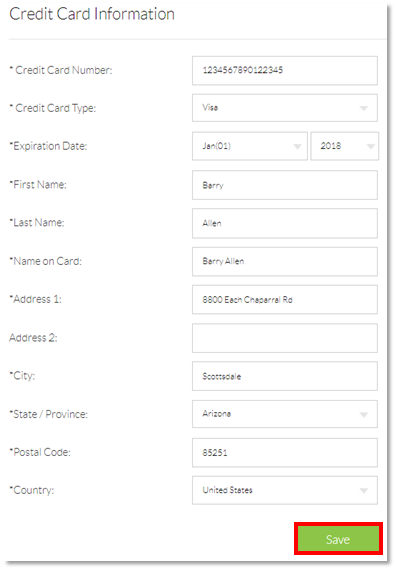 Figure 1-2: Save New Credit Card
Credit Card Number: Credit Card number
Credit Card Type: Visa, MasterCard, American Express or Discover
Expiration Date: Expiration of Credit Card
First Name: The First Name on Credit Card Statement
Last Name: The Last Name on Credit Card Statement
Name on Card: The full name listed on the Credit Card
Address 1: Billing Address Line 1
Address 2: Billing Address Line 2
City: Billing City
State / Province: Billing State or Province
Postal Code: Billing Zip Code
Country: Billing Country
NOTE: Once the credit card has been saved, the new credit card becomes the new default credit card on file. We will process all future billing on this credit card until updated again.